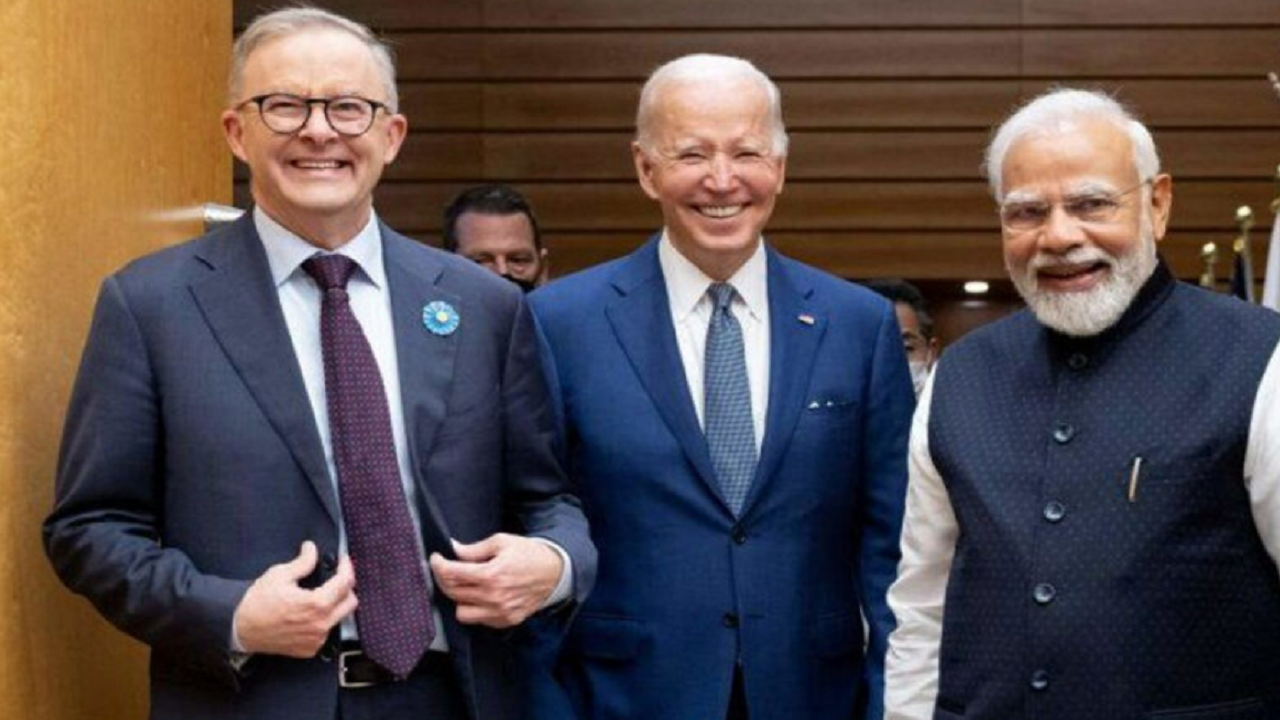 Hiroshoma: Prime Minister Narendra Modi's popularity and he has even emerged as the world's most popular leader with an approval rating of 78 per cent. Now, United States President Joe Biden and Australian Prime Minister have shared a peculiar challenge with PM Modi in view of his popularity. Both leaders have claimed that they are facing a massive requests from prominent citizens to attend events where PM Modi would be speaking.
Yesterday during the Quad meeting, President Joe Biden came up to PM Modi and told that he is been facing a challenge with a deluge of requests from prominent citizens to attend the program of PM Modi.
"You are demonstrating that democracies matter"
"You are causing me a real problem. Next month we have a dinner for you in Washington. Everyone on the whole country wants to come. I have run out of tickets. You think I am kidding. Ask my team. I am getting phone calls from people I have never heard of before. Everyone from movie actors to relatives. You are too popular."
"Mr Prime Minister, you have made a significant impact on everything, including what we are doing in QUAD. You also made a fundamental shif in climate. Your have influence in Indo-Pacific. You are making a difference."
Australia Getting Too Many Requests
To this PM Albanese added that there is a capacity of 20,000 for the Community reception in Sydney but he is still not able to accommodate the requests he is getting.
He remembered how at the Narendra Modi stadium, more than 90k people welcomed him during the victory lap. To this Joe Biden told PM Modi that I should take your autograph.
PM Modi will interact with Australian CEOs, business leaders and interact with Indian expats at a community event in Sydney on Tuesday. In June, the PM will go to the US on a state visit following an invitation from President Biden and First Lady Jill Biden. The US leaders will host PM Modi for a state dinner at the White House.
Meanwhile, PM Modi will reach Papua New Guinea today, where he will be greeted by Prime Minister James Marape at the airport. Normally, Papua New Guinea does not give a ceremonial welcome to any leader who arrives after sunset, however, a special exception has been made for PM Modi.