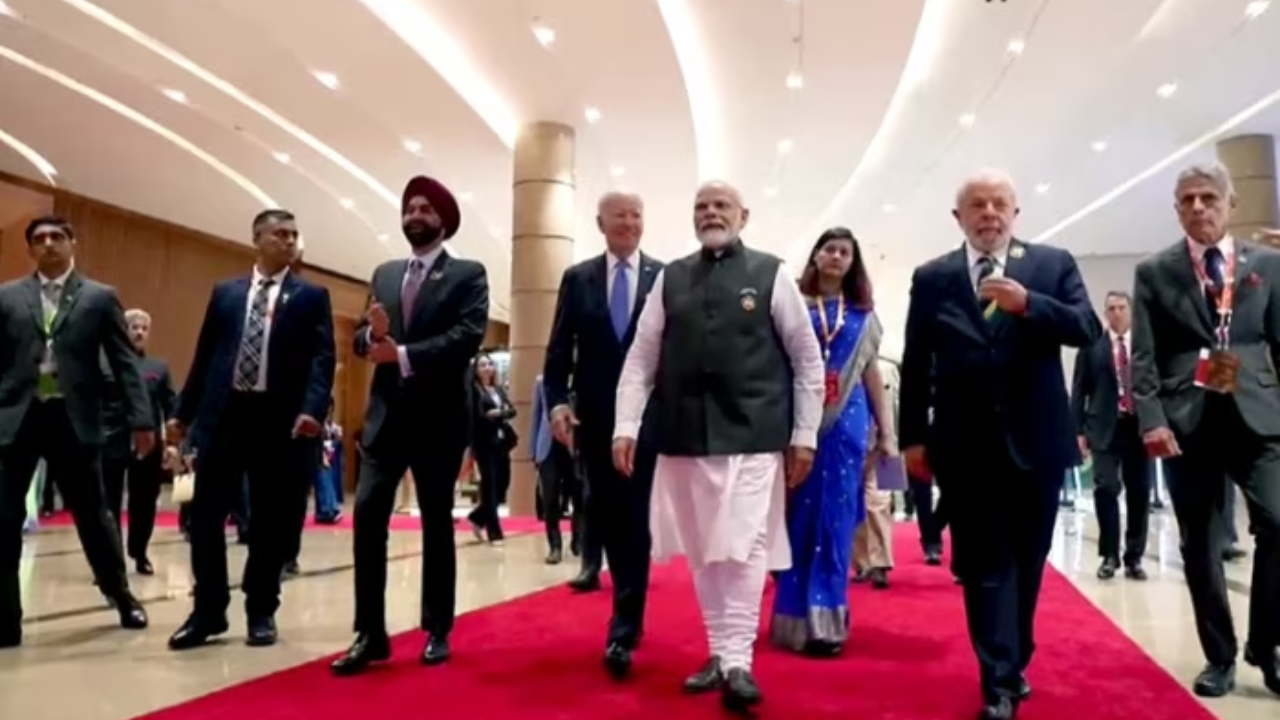 Islamabad: India's trumpet blew at world stage as the nation hosted G20 Summit in New Delhi. Witnessing this, strong reactions came from the citizens of neighbouring country of Pakistan on India successfully hosting the two-day summit. Pakistani locals said that the world has sidelined them, as India became more important for the world.
Criticising Pakistan's foreign policy, a Pakistani local said, "I think we have failed in our foreign policy and because of this the G-0 summit was held in our neighbouring country India and heads of state have come. In the last five-six years our economy and the security situation have deteriorated. The world has sidelined us (Pakistan)."
"The crown prince of Saudi Arabia had come there and people expected him to come here too but he did not come. When such a big conference takes place, people see that the India is moving forward, " another Pakistani local said.
Lauding India's proud moment at hosting G20 summit, another Pakistani local said, "Today when we are trying to save our economy, India is hosting the top 20 countries. India has taken a good step. This was a proud moment for Indians. The pictures that have come from India, PM Narendra Modi's pictures with the world leaders, they got successful in showing a positive picture of India to the world. 'Shezada' of Saudi Arabia didn't come here but he went to India, which shows how India has become important for the world. It was surprising that Bangladesh was invited but Pakistan was not invited."
A Pakistani local, praising India's success at hosting G20, said," US President Joe Biden, Saudi Crown Prince Mohammed bin Salman Al Saud visited India during G20. When heads of the top 20 countries visit the country, it is an honour for the country. Indian economy will get many benefits from it."