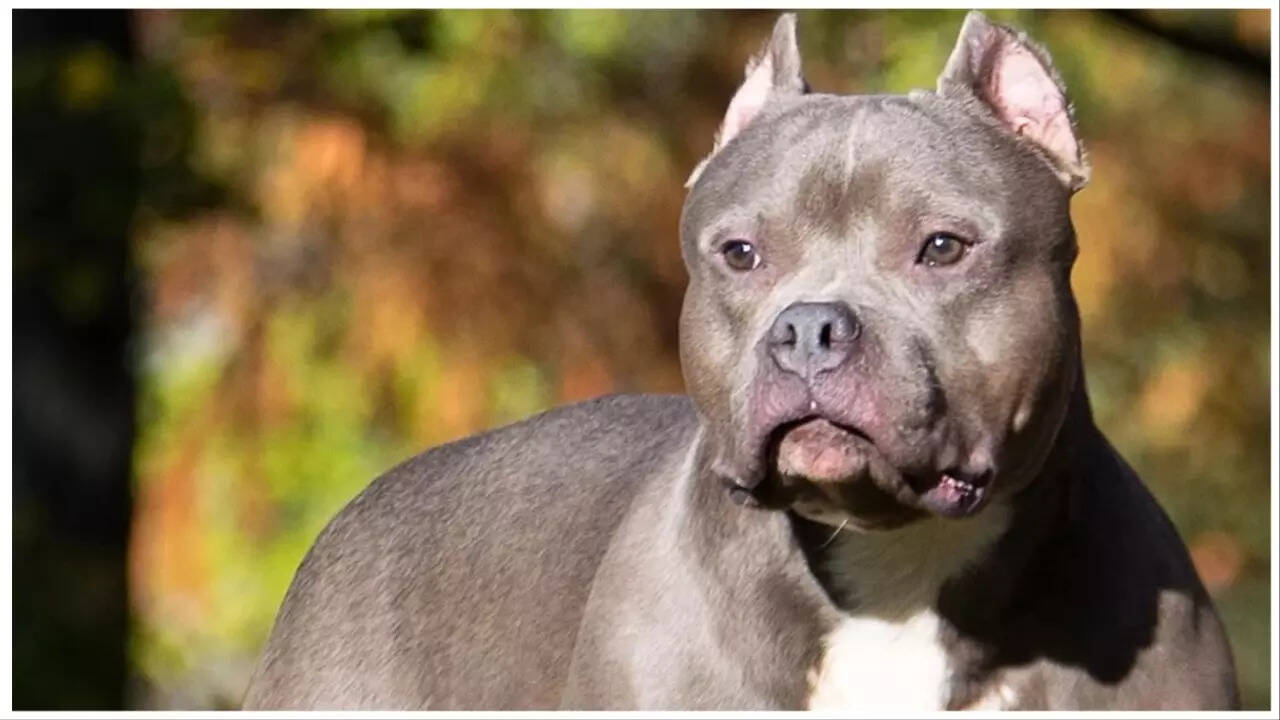 The United Kingdom has decided to ban American XL Bully dogs by the end of the year. Prime Minister Rishi Sunak made this announcement on Thursday after a man in England died in what Sunak described as "another suspected XL bully attack".
"It's clear that the American XL Bully dog poses a danger to our communities. I've ordered urgent work to define and ban this breed so that we can put an end to these violent attacks and keep people safe," wrote Rishi Sunak while sharing the video on X.
The UK PM raised concern over the breed's aggressive behaviour and pointed out that the decision has been taken in light of the recent attacks which shows a pattern that is quite dangerous. Notably, the main British dog associations do not recognise the American Bully as a specific breed. According to the UK campaign group Bully Watch, the breed made its debut in the UK "approximately in 2014 or 2015," and its population has seen a significant surge during the COVID-19 pandemic.
What Is American Bully XL Dog Breed
The American Bully XL, the largest among four American Bully types (standard, pocket, classic, and XL), can exhibit remarkable strength, capable of overpowering an adult, with the potential to weigh over nine stone (60kg).
The origin of American Bullies dates back to the late 1980s in the United States, resulting from the crossbreeding of American Pit Bull Terriers and American Staffordshire Terriers. Over time, they have been intentionally bred with other breeds to enhance their muscular attributes.
What US Says About This Breed
The US recognises this breed as powerful but also an "excellent family dog" breed. According to the United Kennel Club in the United States, the American Bully is renowned for being an outstanding family pet, exhibiting a gentle and amiable temperament, even though it possesses a formidable physical presence.
The breed is recognized for having a certain degree of dog aggression as part of its characteristics, but it's worth noting that aggressive behaviour towards humans is not typical for this breed.
Surge In Attacks By American Bully In Recent Times
The dog breed has hogged the limelight in recent times as several high-profile cases have surfaced where American Bullies were involved.
The most recent attack happened in Walsall, in England's West Midlands region after which the government decided to ban the breed in the UK. Furthermore, an 11-year-old girl was attacked by an American bully XL in Birmingham on Saturday.
In April, a 65-year-old grandmother suffered fatal injuries while attempting to separate her two American bullies during a fight at her residence in Liverpool. The coroner's report described her injuries as "catastrophic."
Last year, a 17-month-old toddler was fatally attacked by one of the dogs in her St Helens home just a week after her family had acquired it.
In 2021, a 10-year-old named Jack Lis succumbed to severe neck and head injuries following an attack by an American Bully XL in Caerphilly, Wales. Jack's mother, Emma Whitfield, has been advocating for a ban on these dogs.
Countries That Have Banned American Bullies
American Bullies are prohibited in Turkey and the United Arab Emirates.
Additionally, some countries, such as the Republic of Ireland, have imposed restrictions on the breed. In Ireland, American Bullies must be muzzled and kept on a leash no longer than 2 meters (6 feet 7 inches) when in public.