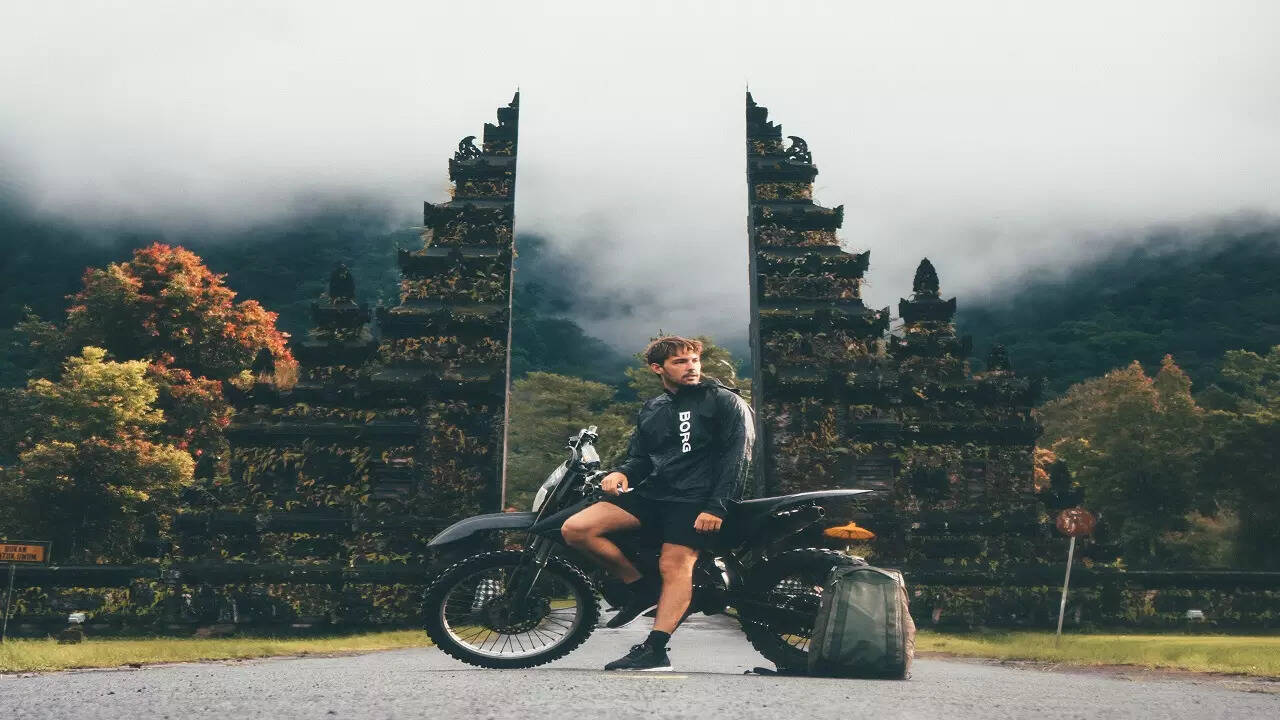 Bali: Indonesia's biggest tourist hotspot Bali attracts thousands of visitors from across the world who head to the island for its picturesque vistas and pleasant weather. While exploring the holiday spot, most people usually opt for motorbikes to navigate around traffic but that may not be possible anymore!
Tourists won't be allowed to rent two-wheelers anymore as Bali's governor, Wayan Koster, said that under changes to be imposed this year, foreigners would only be allowed to drive cars rented from travel agents, according to the reports in Kompas news outlet.
"As tourists, [you should] act as tourists, using the vehicles prepared by travel agents, instead of roaming around with motorbikes, without wearing T-shirts and clothes, with no helmets, violating [traffic rules], and even without a licence," Governor Koster said.
Koster has also requested the legal ministry's support in revoking the visas of tourists caught riding motorbikes in Bali. The exact date of the inforcement of the ban has not been announced yet.
Koster said the policy was aimed at tackling disorderliness as the tourism sector recovers from the pandemic. "Why now? Because we are currently tidying up, during the Covid-19 pandemic we couldn't have possibly done that because there were no tourists," he added.
Meanwhile, Bali's Deputy Governor, Tjok Oka Artha Ardhana Sukawati said further study is needed.
"We will then correct the wrongs. All this time, seeing the riders that I have observed on the ground, they can rent without having a license, which then leads to troubles," he added.
Why is Bali banning bikes?
The action comes amid frequent violations of traffic orders by foreign nationals. Police records show that more than 171 tourists violated traffic orders from late February to early March. In January, a Ukrainian and a Russian citizen died in separate incidents.
Bali also reported some fatal accidents while videos of unruly drivers have been shared widely on social media over recent months. In March, a Russian man was arrested on suspicion of drunk-driving on his motorbike, after he collided with a local driver, according to media in Bali. He and the other driver were both hospitalised.
Tourists upset
The ban has left many tourists upset as they prefer motorcycles over services of a travel agent. BBC quoted one Ukrainian tourist as saying that foreigners should be "given the freedom" to ride bikes as long as they provide "valid licences."
"We don't use the services of a travel agent because we want to be independent and like to do things ourselves so we can feel the atmosphere," she said.
Several operators have also raised concerns over the ban's impact on business. Dedek Warjana, the chairman of Bali's motorbike rental association, said that the proposed ban was "hasty" and authorities should deal with individual offences instead of instituting a blanket ban.