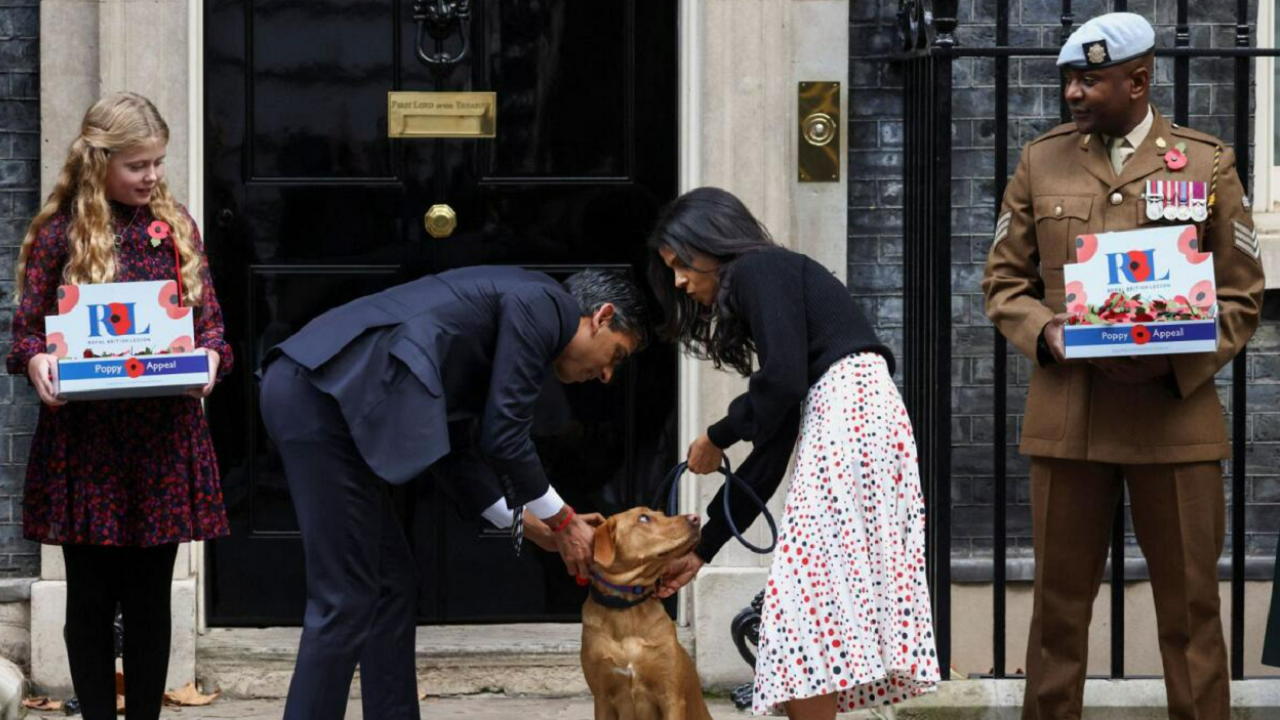 London: United Kingdom Prime Minister Rishi Sunak had to face police heat after he allegedly broke dog rule while taking a stroll in London's Hyde Park. They reportedly let off their dog and were reminded about park rules by the cops.
A video was shared on TikTok that purportedly showed the British prime minister and his family allowing their Labrador, Nova, to roam freely in an area where rules say dogs must be kept on a leash. It was unclear when the video was filmed. Police said they would take no further action.
"We are aware of a video showing a dog being walked off the lead in Hyde Park," the Metropolitan Police force said in a statement. "An officer, who was present at the time, spoke to a woman and reminded her of the rules. The dog was put back on the lead."
Sunak is not new to police heat as he has had two minor brushes during his political career. In January, he was fined by police for taking off his seat belt to film a social media video in a moving car.
Last year, when he was Treasury chief, he was fined 50 pounds for breaching pandemic lockdown rules by briefly attending a party inside government offices. He was one of dozens of officials fined over the "partygate" scandal, including then Prime Minister Boris Johnson.