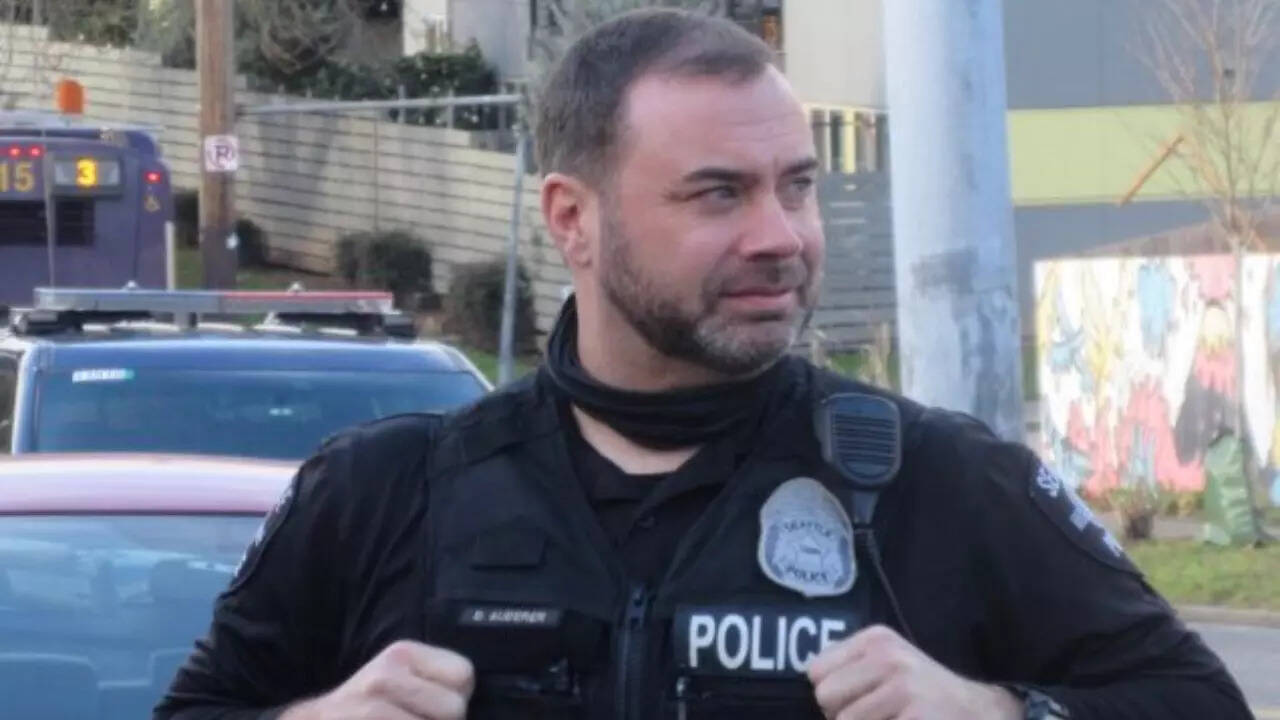 Washington, DC: Daniel Auderer, a Seattle police officer, was caught on camera joking about Indian student Jaahnavi Kandula's death after she was killed by a police cruiser. Auderer was caught saying that the 23-year-old life has "limited value." The video, released on Tuesday, has caused an outrage.
Kandula, a student of Northeast University, was on a crosswalk when a cruiser, driven by Seattle police officer Kevin Dave, struck and killed her. Dave was driving 74mph at the time of the accident. Kandula, who was thrown more than 100ft, was rushed to a local hospital where she succumbed to injuries.
Meanwhile, Daniel Auderer, vice-president of the Seattle Police Officers Guild and a drug-recognition expert, was called to the scene to evaluate whether Dave was impaired. While driving back, he called the union president Mike Solan and told him that Dave was not "out of control" when his car struck and killed Kandula.
"No, it's a regular person. Yeah. Just write a check. Eleven thousand dollars. She was 26 anyway. She had limited value," he continued. The entire conversation was caught on bodycam. The footage was released by the Seattle police department and a city watchdog agency is now investigating the matter.
Who is Daniel Auderer?
Daniel Auderer is a 49-year-old Lacey Washington Native. He is the vice president of the Seattle Police Officers Guild and also a drug-recognition expert. Auderer, a graduate from North Thurston High School, has reportedly worked in the force for nearly 20 years.
Jason Rantz, a conservative talk radio host on KTTH-AM, claimed that he had obtained the written statement provided to the city's office of police accountability by the officer. Auderer claimed in the statement that Solan had lamented the girl's death following which he made the comments with an intention to mimic how the city's attorneys might try to minimize liability for it.
"I intended the comment as a mockery of lawyers. I laughed at the ridiculousness of how these incidents are litigated and the ridiculousness of how I watched these incidents play out as two parties bargain over a tragedy," Auderer wrote in the statement, according to KTTH.