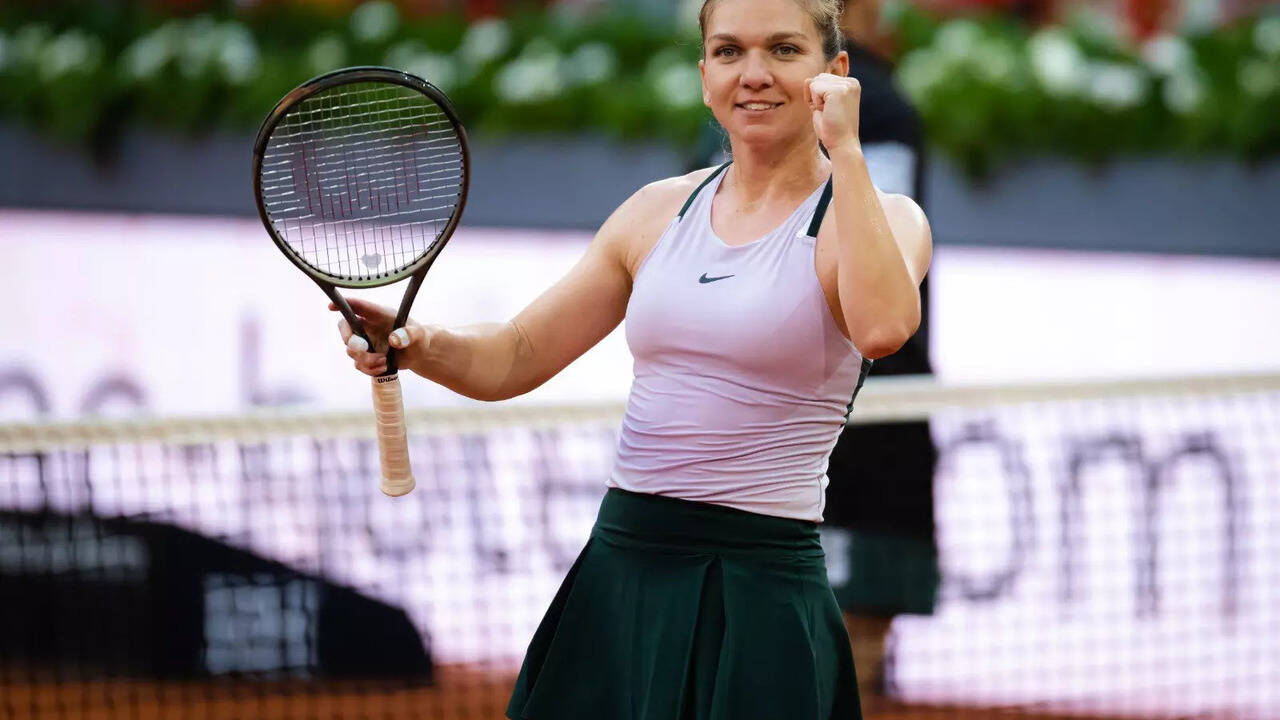 London: Simona Halep has been banned for four years for two drug violations, the International Tennis Integrity Agency said Tuesday.
The former Wimbledon winner was provisionally suspended since October 2022 after she tested positive for Roxadustat – a banned blood-booster – at the US Open.
Roxadustat, as per Drugs Bank Online, 'is a hypoxia-inducible factor (HIF) prolyl hydroxylase inhibitor used to treat symptomatic anemia associated with chronic kidney disease'.
The drug, also called FG-4592, has been banned by the World Anti-Doping Agency (WADA). It reportedly increased
IBeing an HIF stabilizer, Roxadustat, also called FG-4592, has been banned by the World Anti-Doping Agency (WADA). It reportedly boosts the endogenous production of erythropoietin and stimulates the production of hemoglobin and red blood cells in the bone marrow.
The 31-year-old was again accused of doping in May after authorities found irregularities in her Athlete Biological Passport. The charge was "separate and in addition to" the provisional suspension from 2022.
The ITIA, in May, said that the charge was based on the assessment of the former French Open champ's biological passport file by experts.
Halep was disappointed. She posted on social media that she has "lived the worst nightmare I have ever gone through in my life".
In August, the US Tennis Association announced that Halep was withdrawn from the US Open before the qualifying draw.
"I am eternally grateful for the outpouring of support I have received from my family, friends, and tennis fans around the world. I am continuing to train and do everything in my power to clear my name of these false allegations and return to the court. I intend to appeal this decision to The Court of Arbitration for Sport and pursue all legal remedies against the supplement company in question, "Halep reacted.