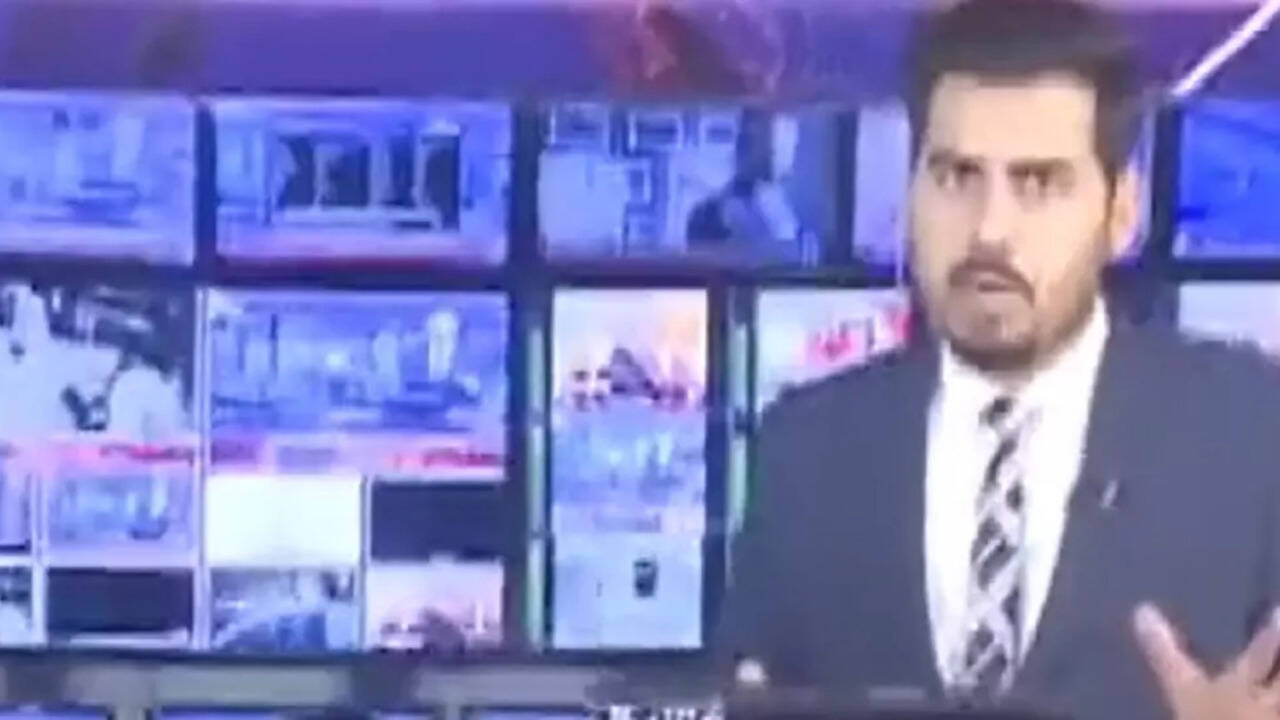 New Delhi: Panic gripped the people of northern India, and neighbouring Pakistan as strong tremors shook both countries on Tuesday following a powerful earthquake of 6.5 magnitude hit Afghanistan. In Pakistan, the quake claimed the lives of more than 10 people and injured over 100 others and brought down many buildings.
The earthquake's epicentre was Afghanistan's Hindu Kush region, while its depth was 180 kilometres, according to the Pakistan Meteorological Department.
Several videos have surfaced on social media showing people rushing out of their buildings in panic after the tremors were felt.
A horrifying video from Pakistan has gone viral on the internet, showing the intensity of the tremor. In the clip, a TV anchor is seen delivering news calmly as the quake shook a news studio in Peshawar in Pakistan.
TV screens and other things behind him in the newsroom can also be seen shaking.
Sharing the video on Twitter, a user wrote, "Pashto TV channel Mahshriq TV during the earthquake. Bravo anchor continued his live program in the ongoing earthquake."
Among the areas where earthquake tremors were felt in Pakistan were Lahore, Islamabad, Rawalpindi, Quetta, Peshawar, Kohat, Lakki Marwat, Gujranwala, Gujrat, Sialkot, Kot Momin, Madh Ranjha, Chakwal, Kohat and Gilgit-Baltistan.
In India, people came out of their houses as tremors were felt across northern region, including Delhi-NCR, Jammu and Kashmir, Haryana, Punjab, Himachal Pradesh, Uttarakhand and Rajasthan.
Jyoti, a resident of Lajpat Nagar in south Delhi, said she was watching television when she suddenly saw the TV and sofa were shaking.
A Noida resident said he first noticed the dining table shaking. "Soon after we saw that the fans were also shaking. The earthquake was strong in terms of intensity and stayed for a relatively longer period," the resident of Hyde Park society in Noida said, PTI reported.