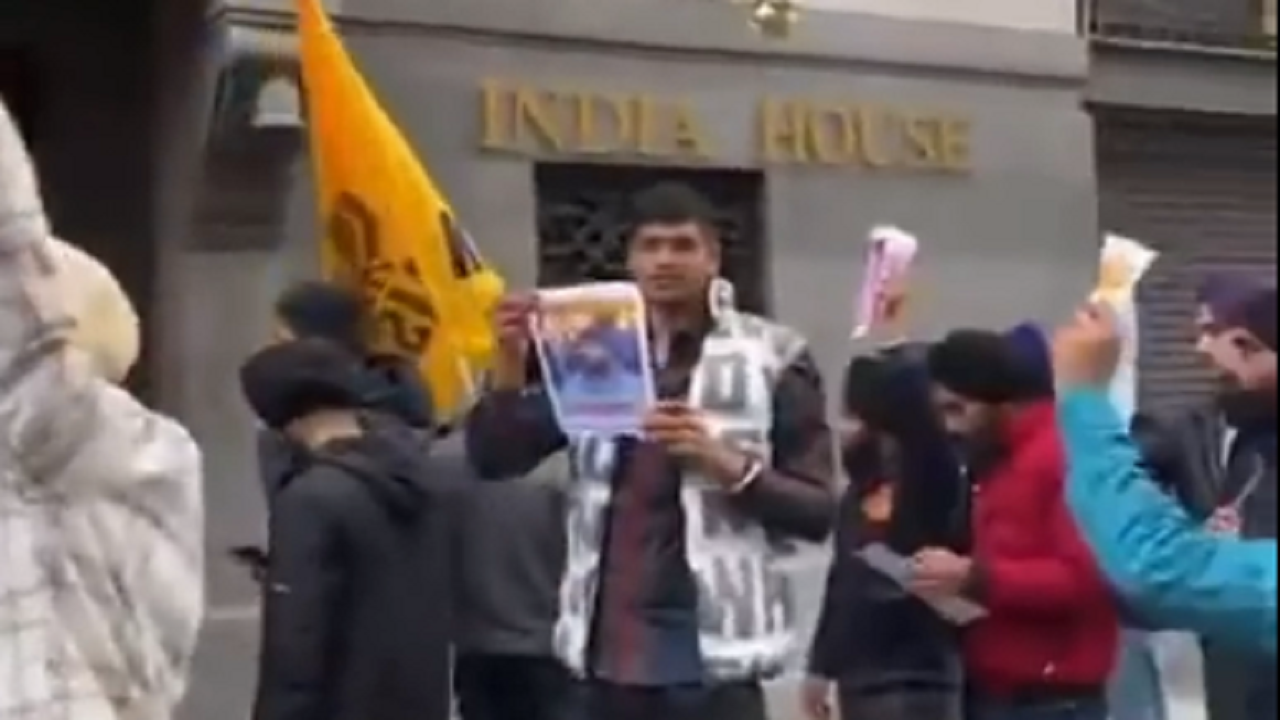 London: A group of pro-Khalistani supporters attacked the Indian High Commission in the United Kingdom and took down the Indian National Flag. Videos showed men holding yellow Khalistan flag scaling the High Commission building and taking down the Tricolor.
British High Commissioner to India Alex Ellis said, "I condemn the disgraceful acts today against the people and premises of the @HCI_London – totally unacceptable."
Meanwhile, a spokesperson for the Ministry of External Affairs said that the senior most UK diplomat in New Delhi is being summoned after the attack on the Indian High Commission in UK.
On January 15, an Indian consulate in Australia had to shut down due to the threat posed by Khalistani extremists. The consulate is located near Swann Road in Brisbane's Taringa suburb. The consulate had to shut down because Khalistani extremists blocked the entrance. Queensland Police said that the gathering was unauthorised.
The attack comes at a time when cops are chasing pro-Khalistani leader and chief of Waris Punjab De Amirtpal Singh in India. Though his aides are claiming that Punjab Police has arrested him and alleged that cops are not producing him before a court, Punjab Police denied the claim and said that Amritpal is still on the run.
Punjab Police on Saturday launched a "massive state-wide cordon and search operations (CASO)" in the state against elements of the 'Waris Punjab De'. Jalandhar Commissioner Kuldeep Singh Chahal told ANI that Amritpal Singh has been declared a fugitive. Singh escaped police's arrest after his convoy was intercepted in Jalandhar district. The Khalistan sympathiser was last seen fleeing on a bike.