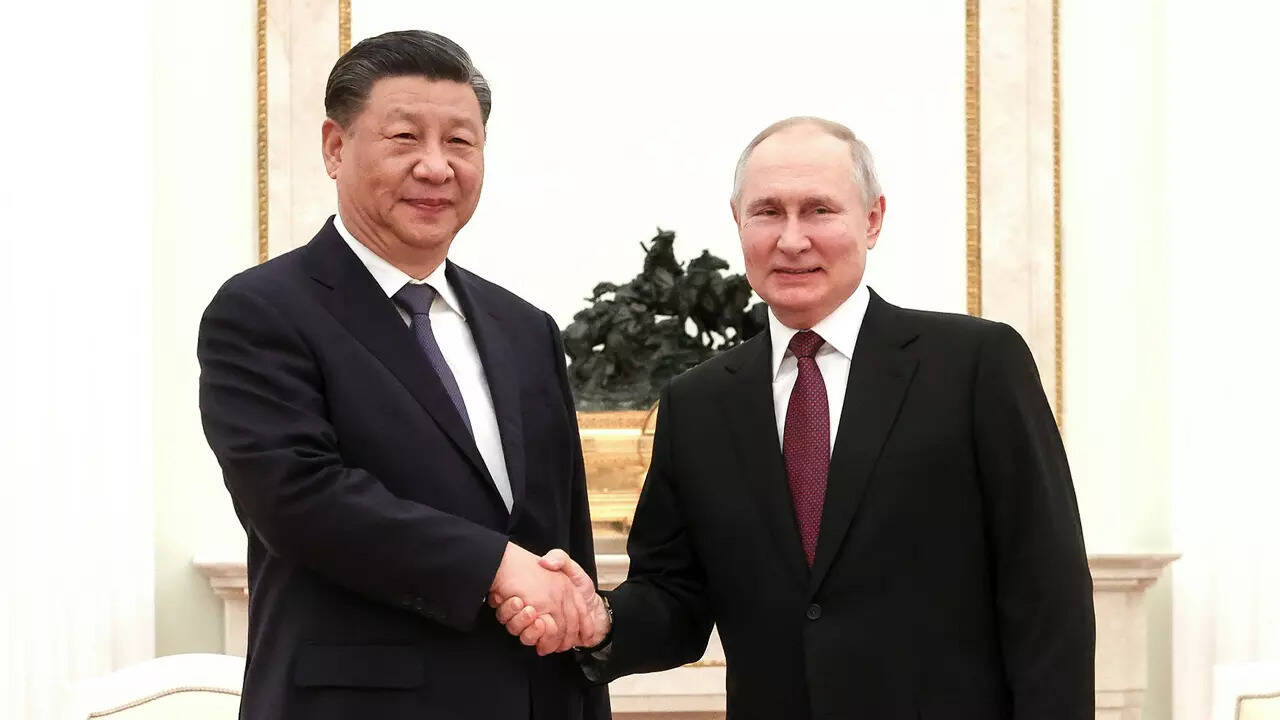 Moscow: Chinese President Xi Jinping on Monday landed in Russia's capital city Moscow for a three-day visit to the neighbouring country. During his visit to Russia, Jinping met Russian President Vladimir Putin. Ahead of the official talks, the Chinese President had said that his "Ukraine war peace plan" addressed the concern of both the parties.
Notably, the Russin President welcomed Xi's peace plan. Earlier this month, the Chinese Parliament had said that Xi would be holding talks with Putin during which he is expected to pitch for peace talks to end the Ukraine conflict.
Xi's visit will strengthen Russia-China ties. China is supporting Russia with the aim to reduce the United States' global domination. Both the countries are also permanent members of the United Nations Security Council 9YNSC) and are used to hold joint military exercises.
Kremlin spokesman Dmitry Peskov said that Putin and Xi are likely to include a detailed explanation of Russia's military actions in Ukraine over dinner. As per the Chinese People's Daily newspaper, the Russin President termed Xi's visit a "landmark event". As per Putin, the Chinese Premier's visit will send a strong message to the US that it cannot weaken the two countries.