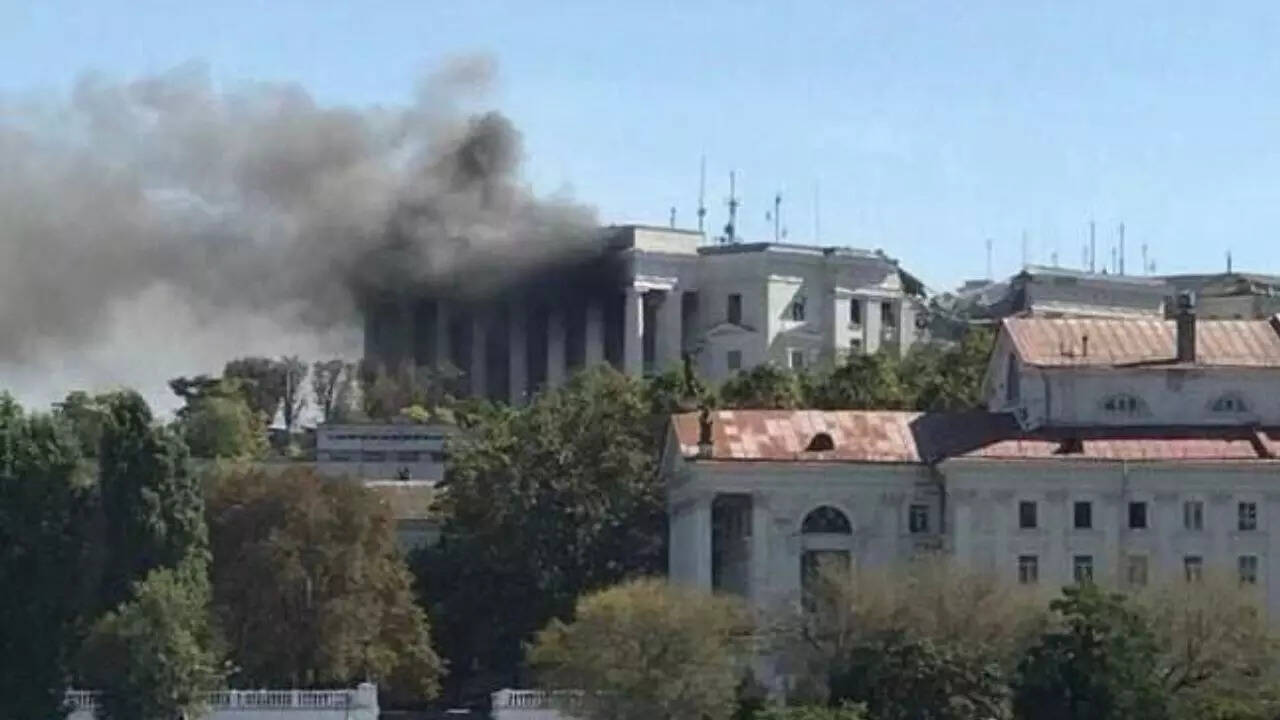 A video of Ukraine's missile attack on Russia's Black Sea Fleet headquarters in Crimean city Sevastopol has emerged on social media. BBC has verified the clip, in which one can see black smoke come our of the building.
"The enemy launched a missile attack on the headquarters of the fleet," Sevastopol's Russian-appointed governor Mikhail Razvozhayev said on Telegram. The Russian Defence Ministry, after initially saying that one serviceman had died, corrected their statement, confirming that he was missing.
Razvozhayev added that no one was injured outside the burning headquarters. Visuals showed firefighters battling the blaze and emergency forces at the scene. Russia has not yet responded to the attack.
Related News |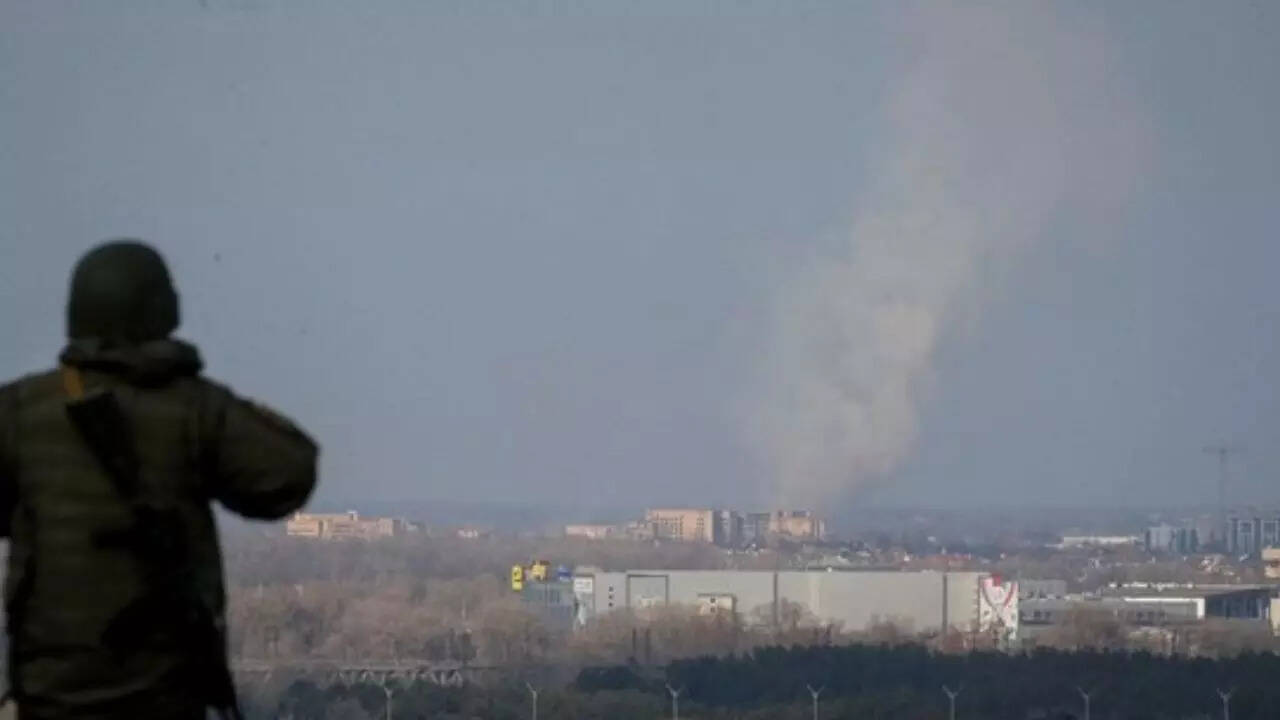 Ukraine Carries Out Missile Strike On Headquarters Of Russia's Black Sea Fleet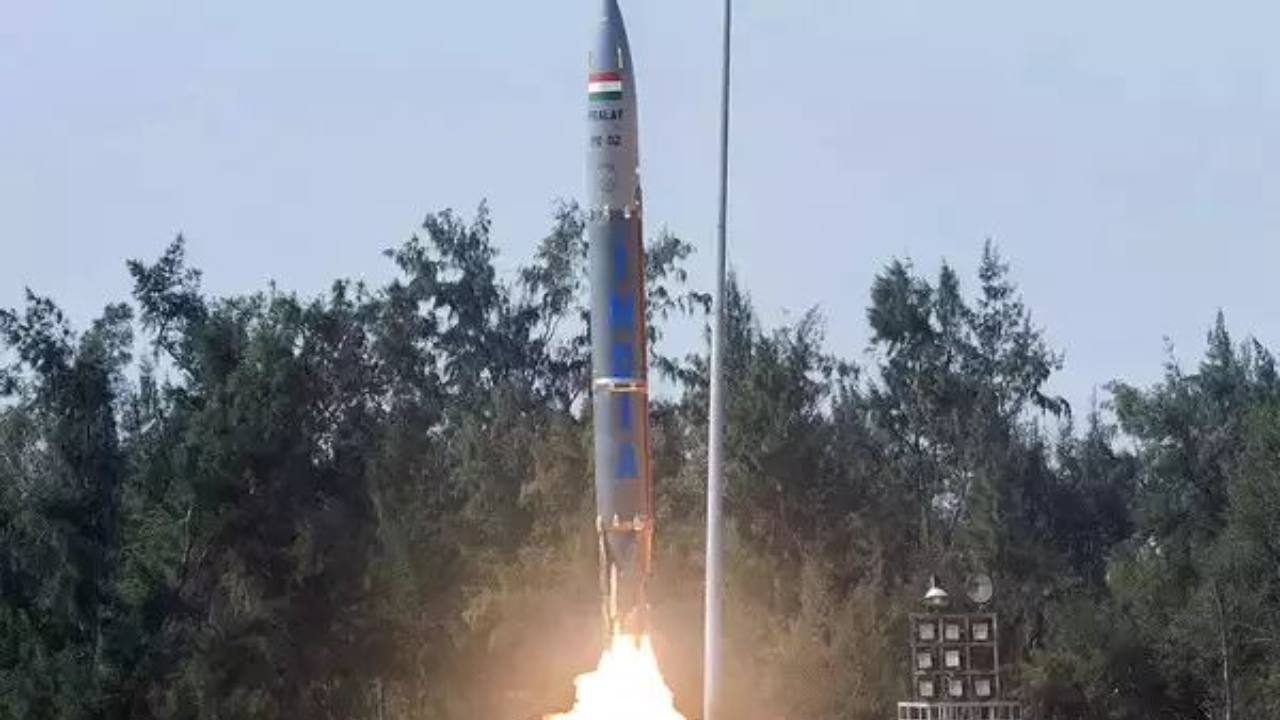 Defence Ministry Clears Proposal To Buy 'Pralay' Ballistic Missiles For Indian Army | Details
Here is a video of the burning building:
The Ukrainian military has claimed responsibility for this morning's missile attack on the Russian Black Sea fleet headquarters in Crimea.
The missile is likely a UK-supplied Storm Shadow cruise missile. It might have been launched from Ukrainian Su-24 "Fencer" swing-wing ground attack aircraft. It could also be the Ukrainian-developed R-360 Neptune, a BBC report says.
Related News |
Lesson From Russia-Ukraine: India To Buy More Howitzers, Beef Up Artillery Might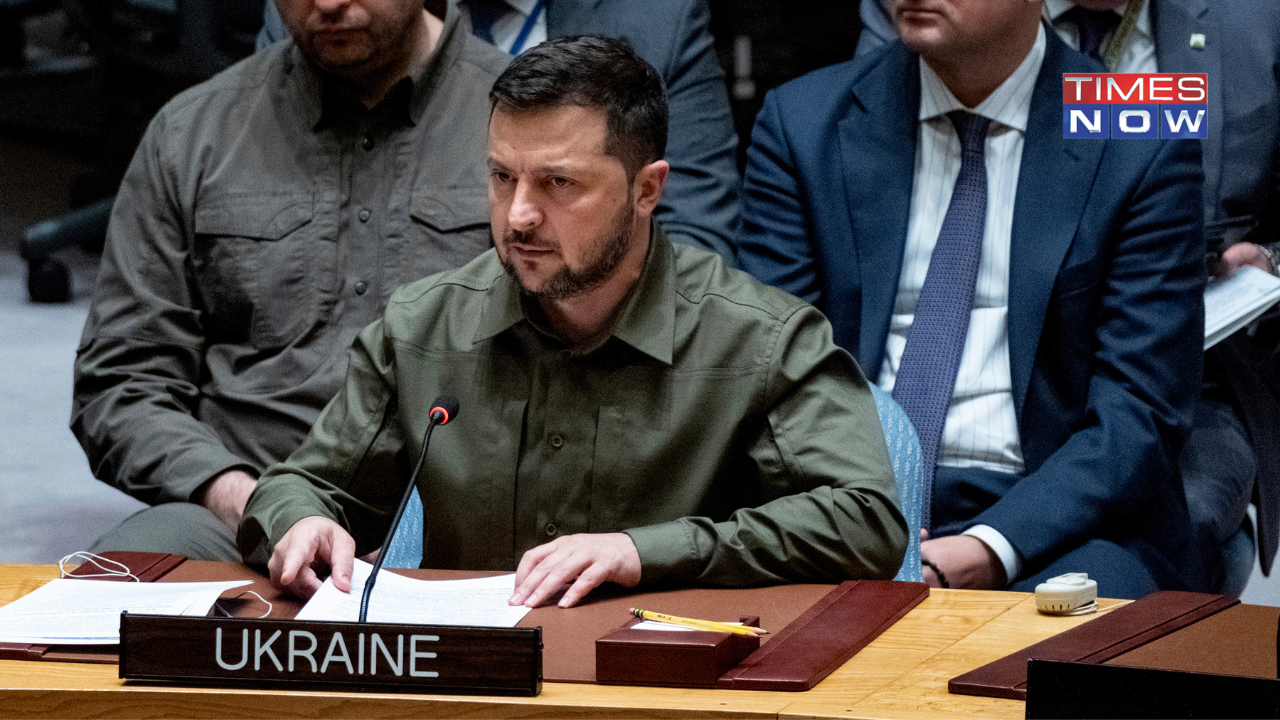 "Compromise With Killers…": Ukrainian Leader Zelenskyy Attacks UN For 'Doing Too Little' To Stop Russia
"While repelling a missile attack, five missiles were shot down by air defense systems. As a result of the attack, the historical headquarters building of the Black Sea Fleet was damaged. According to available information, one soldier was killed," Russian Ministry of Defence said in a statement.
In the past month, Kyiv has attacked several Russian military bases in Crimea. Ukraine President Volodymyr Zelenskyy made an unannounced visit to Canada and is set to address the Parliament later on Friday.