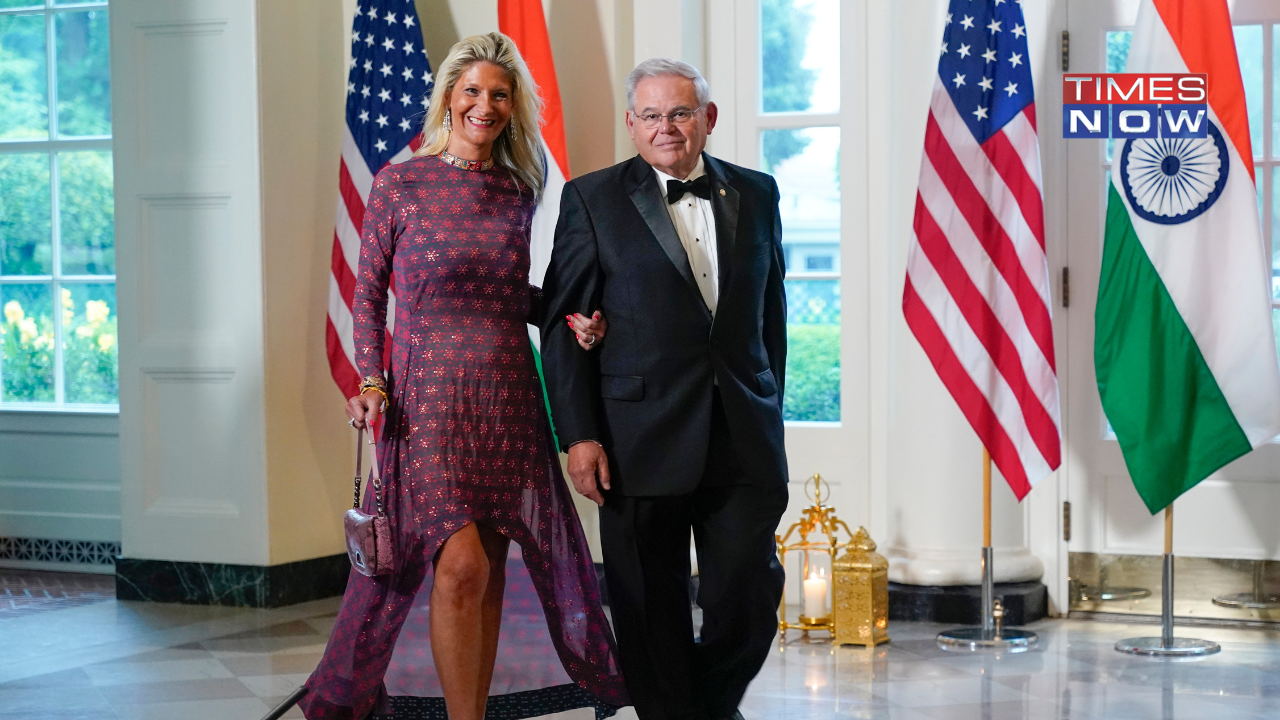 New Jersey: Senator Bob Menendez and his wife Nadine Arslanian Menendez have been indicted on corruption charges and bribery. Following the couple's indictment, a throwback video of the Senator proposing to his wife at the Taj Mahal in India has gone viral.
In this throwback video, Bob Menendez and his then-girlfriend Nadine Arslanian took a trip to India and visited the iconic Taj Mahal in 2019. Dubbed the monument of love, the New Jersey Senator found it to be the perfect place to get down on one knee to propose to Nadine.
In the video, the New Jersey senator can be seen and heard singing "Never Enough" from the blockbuster movie The Greatest Showman. Menendez then proceeds to get down on one knee and proposes to Nadine, which she gladly accepts.
WATCH | When Bob Menendez Proposed to His Wife Nadine Arslanian at Taj Mahal
Nadine and Bob met at an IHOP in Union City, New Jersey in 2018 and immediately hit it off. As per a New York Times report, the two bonded over their shared interests in politics, travel and music.
"We were introduced by the owner of the IHOP, and I didn't know at that time that Bob was a senator. He was very intelligent and had a great sense of humour, and he was very, very hot," stated Nadine. The couple got married in 2020.
However, their love story took a turn after the New Jersey Senator and his wife were both indicted on Friday. While the couple has denied all charges against them, they have been charged with – conspiracy to commit bribery, conspiracy to commit honest services fraud, and conspiracy to commit extortion under colour of official right.