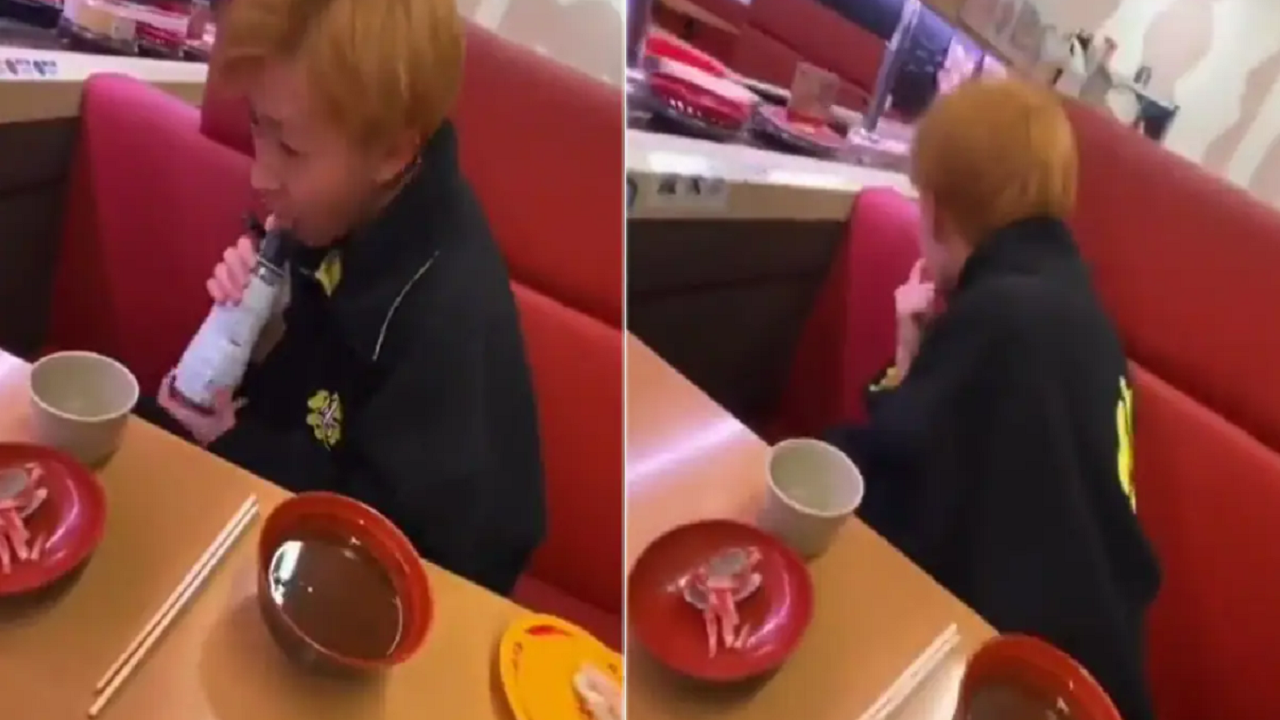 New Delhi: A major conveyor belt sushi restaurant chain in Japan, Sushiro, hit headlines when a video showed a kid licking a soy sauce bottle in one of its outlets. The company has now shocked everyone as it filed a US $480,000 (Rs 39,586,995) lawsuit against the boy.
The incident took place in the Gifu prefecture in January this year when the boy visited the restaurant with a friend. Akindo Sushiro, which runs the restaurant chain, filed the lawsuit at the Osaka District Court on March 22 and the details were revealed this month.
The boy licked an open soy sauce bottle and an unused teacup, and then touched a passing plate of sushi with a finger covered in his saliva, as per the complaint. The company claimed that the restaurant saw a shark fall in number of customers ever since the video was uploaded on social media on January 29.
The 45-second video, which went viral soon after it was posted on social media, caused a stir in Japan and gave rise to the term "sushi terrorism" to describe unhygienic behavior in the restaurants.
The boy, who has been sued, admitted to licking the items and expressed remorse. He also requested the court to dismiss the lawsuit, The Asahi Shimbun said. The boy claimed that he and his friend recorded the video as a prank and did not intend for the footage to be shared with a third party.
What Did The Company Say?
The company claimed that the footage caused its parent company's market capitalisation to fall by more than 16 billion yen. After the incident, the company took several measures and also installing plastic barriers at over 600 outlets nationwide which resulted in a loss of 90 million yen.
In March, police arrested three people on suspicion of forcible obstruction of business, including a 21-year-old who allegedly drank from a communal soy sauce bottle at a kaitenzushi restaurant run by Kura Sushi.
The firm said at the time: "We sincerely hope that society widely acknowledges antisocial acts are crimes, and that these kinds of actions are not committed in future." The arrests – the first involving customers suspected of "unhygienic and harassing behaviour" – came amid reports of other acts of sabotage involving food in the multibillion-dollar budget dining sector.