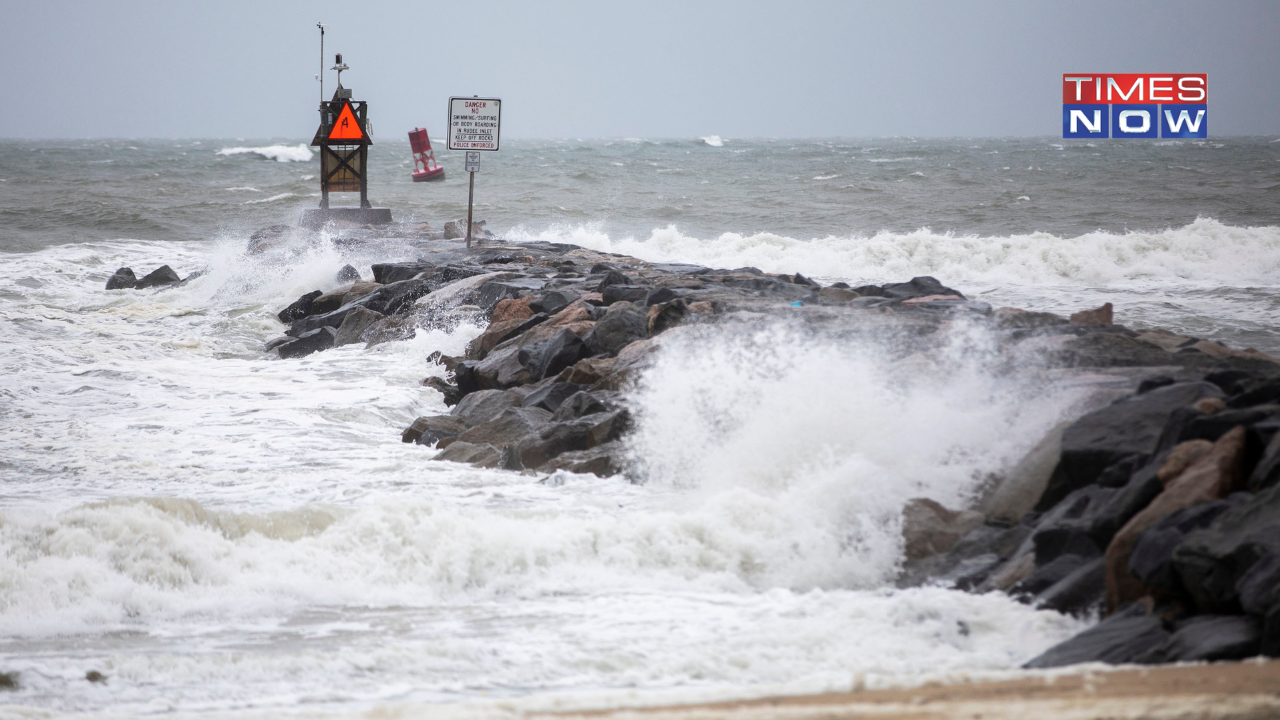 Emerald Isle: Tropical Storm Ophelia has made its landfall in North Carolina, and it's now expected to make its way up the East Coast. Ophelia has also already knocked out powerlines in the state as it continues to lash heavy rains.
Ophelia developed into a tropical storm after potential tropical storm sixteen gained momentum on Friday morning. As per the latest satellite images, Tropical Storm Ophelia has already impacted southeast Virginia. Reports of strong winds and heavy showers have been recorded.
Following Virginia, Ophelia is expected to move towards the mid-Atlantic states of Maryland, Delaware, New Jersey and New York. Despite its wide impact across the US East Coast, the brunt of the impact has been witnessed in North Carolina.
Upon making landfall in North Carolina, around 52,000 houses and business centres across the state and Virginia have lost power. As per the National hurricane Centre, certain places in eastern North Carolina and southeast Virginia could see between 3 and 5 inches of rain, with others seeing up to 7 inches.
Ahead of Tropical Storm Ophelia, warning systems had been issued for the entire East Coast for Hurricane watch, storm surge, flooding and heavy rainfall.
As per the National Hurricane Centre, Tropical Storm Ophelia is likely to gain momentum and convert into a Category 1 hurricane. However, experts are hopeful that the storm will weaken as it moves up the East Coast.