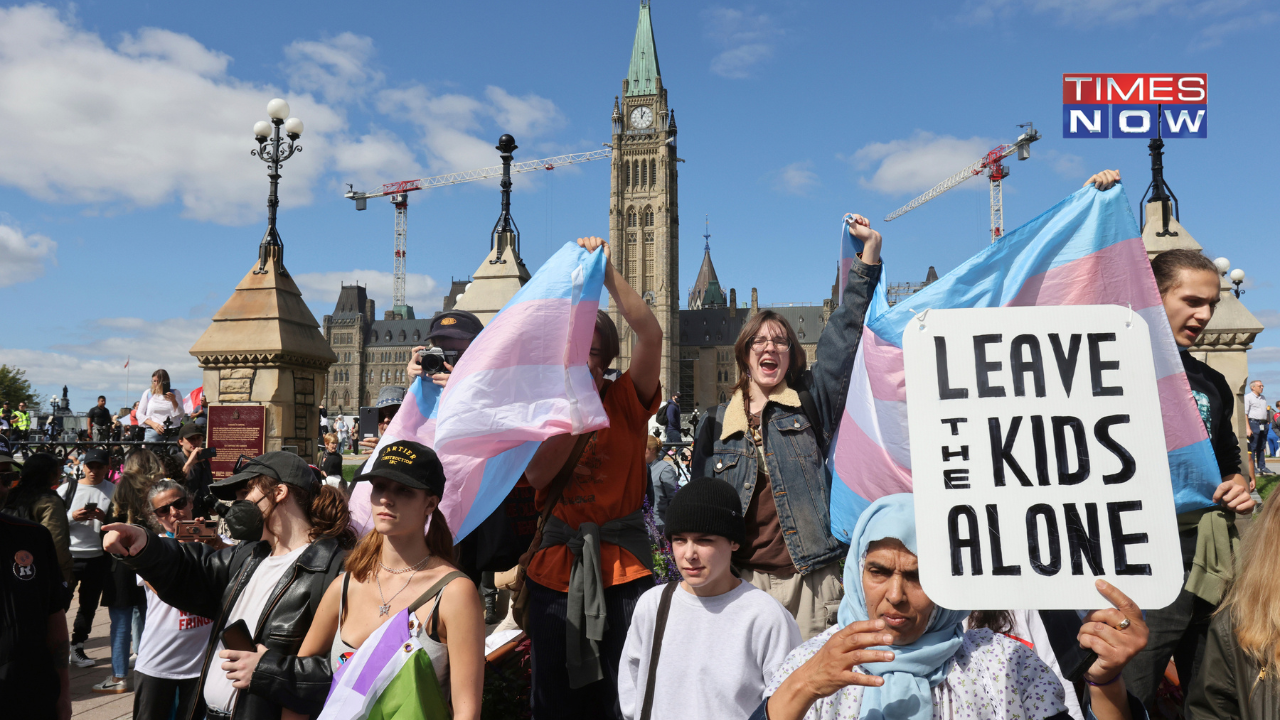 Toronto: Mass protests took place across the Greater Toronto Area to oppose the inclusion of gender identity and sex education in the school curriculum. As part of the "1 Million March for Children", thousands of parents and protestors rallied against this change.
During the protest against including sex education and gender identity in the syllabus, the group stated that the children must be protected from "indoctrination and sexualisation".
However, counter-protests were organised in support of the curriculum. Seapking to CBC News, mother and former educator Jane Agosta came out in support of her child, who is currently transitioning.
"We spend a lot of time just keeping children safe and loved and accepting of themselves — and to insinuate that we might actually be spending time indoctrinating them is absolutely ridiculous. We just want our children to be safe, loved, [and] cared for," stated Agosta.
Another demonstrator that Queen's Park raised concerns regarding the gender curriculum and age-inappropriate books and that one must "support children and maintain their innonence".
Many parents have also raised concerns regarding the curriculum and stated that with the inclusion of sex and gender education, schools are "planting seeds in the minds of young children to start thinking about transgenderism".
What have schools said about the Curriculum?
School boards such as the Toronto District School Board (TDSB), Peel District School Board (PDSB), Durham District School Board (DDSB) and Halton District School Board (HDSB) have come out in support of the children and the LGBTQ Community.
Toronto School District Board also stated that it is not trying to tell students who they should be, but would welcome them as they are.