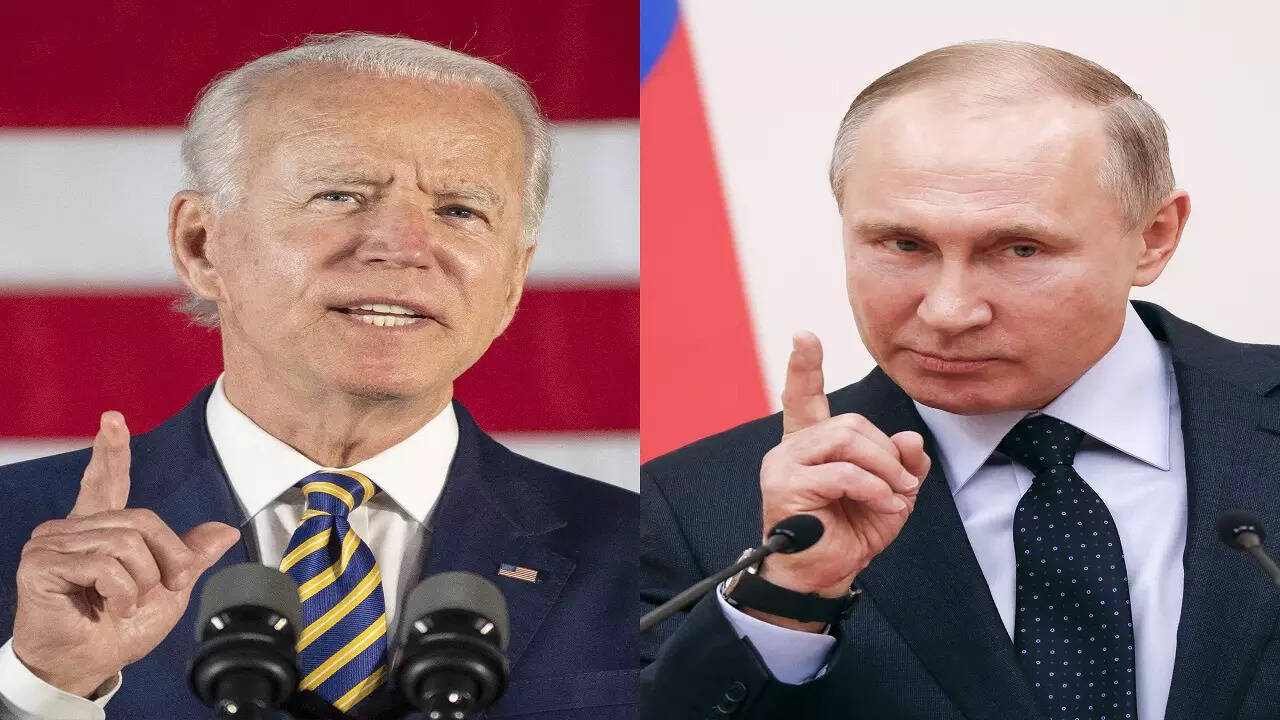 Washington: The United States conveyed strong objections after a Russian fighter jet on Tuesday dumped fuel on an American drone over the Black Sea then collided with it, causing the drone to crash. The US State Department summoned Russian Ambassador Anatoly Antonov to convey "our strong objections", department spokesman Ned Price said.
Price also stated that US Ambassador to Russia, Lynne Tracy "has conveyed a strong message to the Russian Ministry of Foreign Affairs," CNN reported. He said separately that the US has "engaged at high levels with our allies and partners" to brief them on the incident. Price added that the US was "not in a position to speak to what the Russians intended to do" with the maneuvers, but that ultimately the intent mattered less than "what actually transpired."
Meanwhile, US Senate Majority Leader Chuck Schumer on Tuesday called the incident that led to the crash of a U.S. Reaper surveillance drone "another reckless act" by Russian President Vladimir Putin and his military.
'Stop this behaviour'
"I want to tell Mr. Putin, Stop this behavior before you are the reason for an unintended escalation," Schumer said in remarks opening the U.S. Senate on Tuesday.
US reaction comes after a Russian fighter jet forced down a US Air Force drone over the Black Sea on Tuesday after damaging the propeller of the American MQ-9 Reaper drone, according to American forces. At the time of the incident, Reaper drone and two Russian Su-27 aircraft were flying over international waters over the Black Sea.
A statement from US European Command said Russian jets "intentionally" flew in front of and dumped fuel on the unmanned drone several times. Pentagon spokesman Brig. Gen. Patrick Ryder said that the Russian aircraft flew "in the vicinity" of the drone for 30 to 40 minutes before colliding just after 7 am (Central European Time).
Russian jet downs US drone
Air Force General James B Hecker, commander of US Air Forces Europe and Air Forces Africa, said in a statement, "Our MQ-9 aircraft was conducting routine operations in international airspace when it was intercepted and hit by a Russian aircraft, resulting in a crash and complete loss of the MQ-9."
The latest incident is likely to increase tension between the two countries amid the Ukraine war which prompted US to call Russia's actions "reckless, environmentally unsound and unprofessional."
The national security adviser Jake Sullivan on Tuesday morning briefed President Joe Biden on the incident, according to National Security Council communications coordinator John Kirby. Defence Department officials "have not spoken specifically to Russian authorities" on the incident.