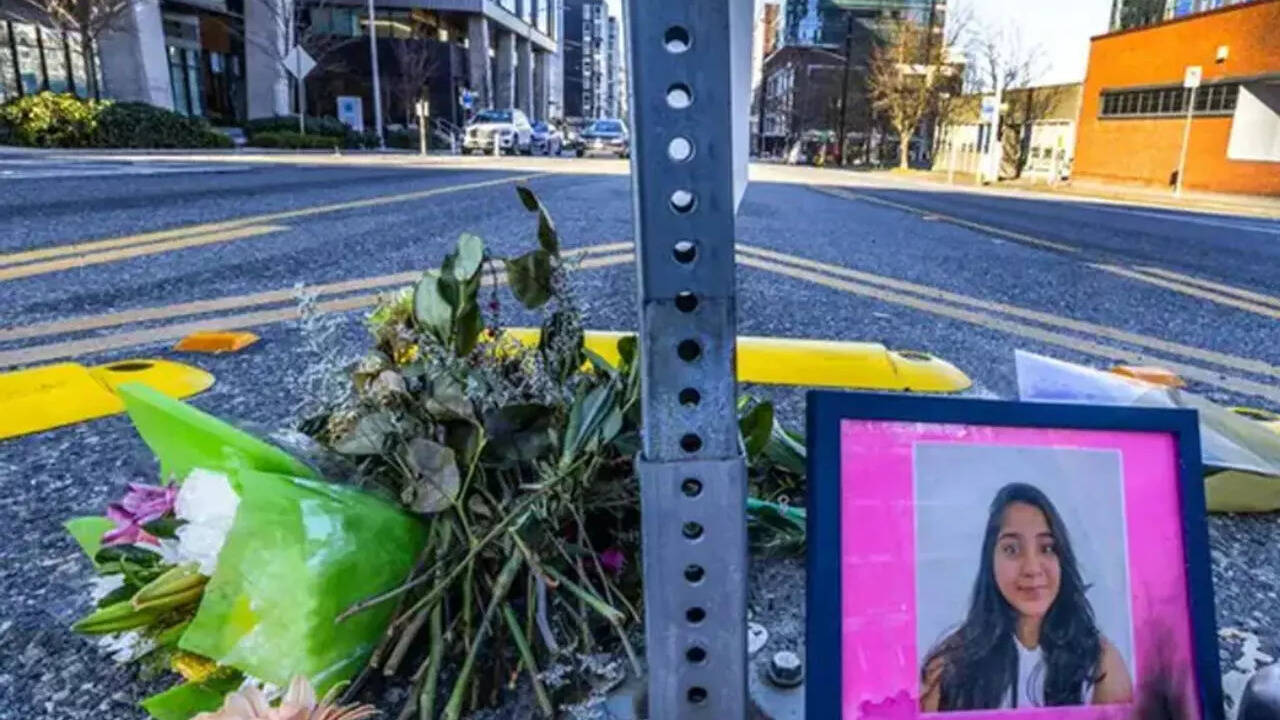 The Seattle Police Officers' Guild on Friday defended its official , who made insensitive comments following the tragic death of a young Indian woman Jaahnavi Kandula in January this year, saying some viral clips of police action shared by media doesn't explains the full story.
The Indian student was killed by a police cruiser in a crosswalk. The Police officer driving the car was going 119 kmph and the victim's body was thrown more than 100 feet.
The 23-year old Kandula was taken to the hospital for medical emergency, but she died to her injuries.
In recent released bodycam footage by the Seattle Police Department, Officer Daniel Auderer can be seen making fun about the death of Indian student and dismissed any implication Dave might be at fault or that a criminal investigation was necessary, news agency PTI reported.
In the video, Auderer can be heard saying "Yeah, just write a cheque. USD 11,000. She was 26 anyway, she had limited value." "The video captures only one side of the conversation. There is much more detail and nuance that has not been made public yet…," the Seattle Police Officers Guild said in a statement as it also released a letter written by its officer Auderer in which the latter is saying that he intended the comment as a mockery of lawyers.
Auderer stated in his letter dated 3 August to the Office of Police Accountability, that he laughed at the absurdity of these incidents being litigated how he has watched these incidents play out as two parties bargain over a tragedy.
"At the time I believed the conversation was private and not being recorded. The conversation was also not within the course of my duties," he wrote in his letter to Gino Betts, director Office of Police Accountability.
Auderer further mentioned that if a citizen were to hear it that they would rightfully believe he was being cold hearted to the tragic death. "I also understand that if heard it could diminish the trust in the Seattle Police Department and make all of our jobs more difficult. With all of that being said the comment was not made with malice or a hard heart, quite the opposite.
"My intent in requesting rapid adjudication is to be as transparent as possible. I am willing to accept any reasonable discipline our accountability partners and the Chief of Police wish to hand down," he said.