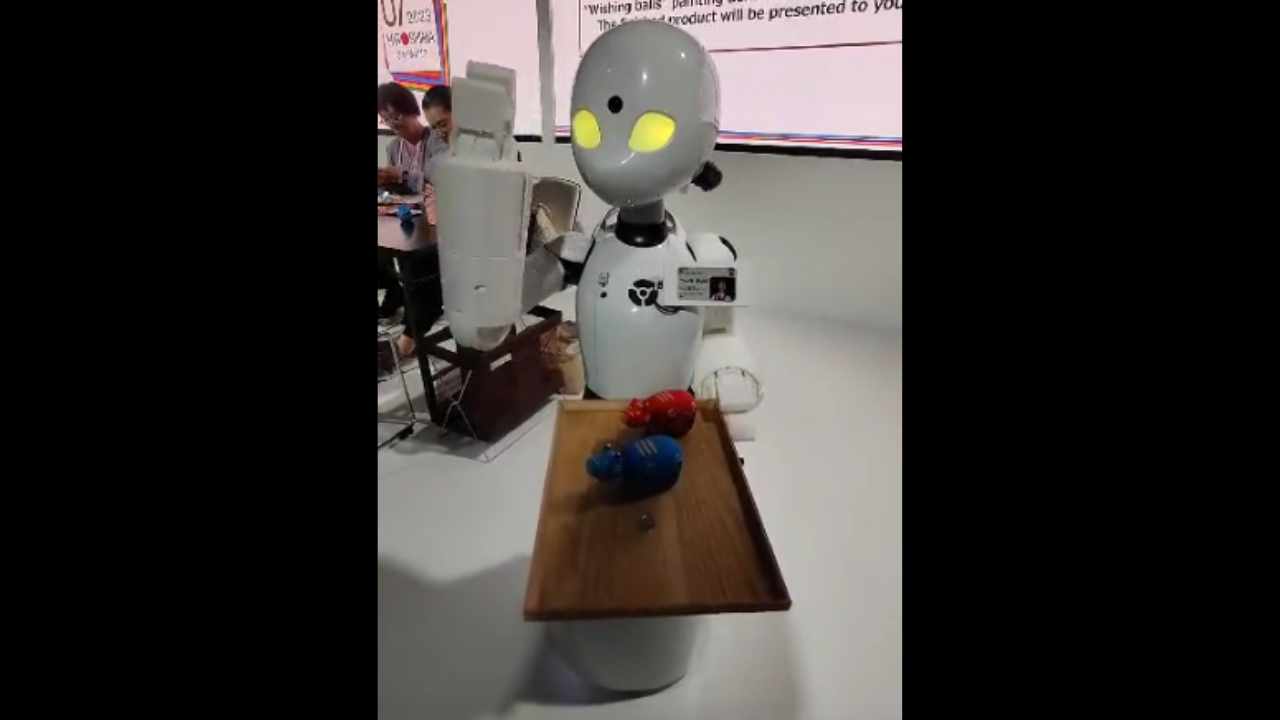 Hiroshima: In the ongoing G7 summit in Japan's Hiroshima, a robot deployed at the International Media Centre welcomed people with the greetings 'Namaste! Hello India', on Saturday.
The robot was also seen waving to people, as it welcomed them.
When a woman approached the robot and asked if it had any message about India, the robot responded by saying that Indians should come to Japan and learn more about Japanese culture.
This comes on the sidelines of Prime Minister Narendra Modi meeting his Japanese counterpart Fumio Kishida in Hiroshima, as India was invited to the G7 summit by Japan.
PM Modi also unveiled a bust of Mahatma Gandhi in Hiroshima and also met Indian community members. PM Modi said, "I want to thank the Japanese Government for placing the bust of Mahatma Gandhi here in Hiroshima and giving me the opportunity to unveil it. We should all follow the ideals of Mahatma Gandhi and walk on the path of the welfare of the world. This will be the real tribute to Mahatma Gandhi."