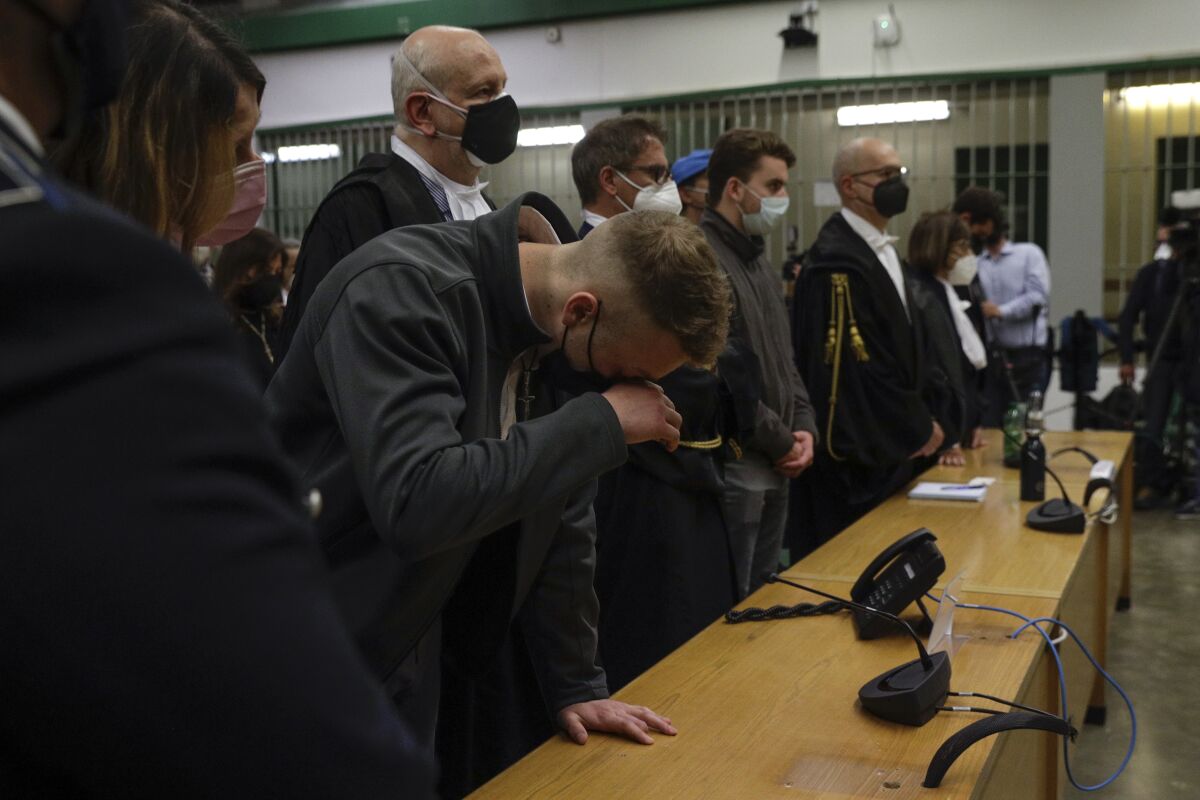 Retrial in Italy ordered for 2 Bay Area men convicted of killing police officer
March 16, 2023
Italys highest court has ordered a retrial for two California men who were convicted in the slaying of an Italian police officer during a sting operation gone bad.
The Court of Cassation late Wednesday threw out the guilty verdicts against Finnegan Lee Elder, now 23, and Gabriel Natale-Hjorth, 22, who were convicted in the stabbing death of the 35-year-old caribiniere during a plainclothes operation in Rome, where the two Americans were on vacation, in the summer of 2019.
The court will divulge the reasons for its decision in the coming weeks and instruct an appeals court on which issues should be examined in a new trial.
Elders lawyer, Roberto Capra, expressed satisfaction at the decision, saying a new trial would open the possibility of recalculating the sentence.
Rome jury sentences 2 Bay Area men to life in prison in slaying of police officer
The two men, friends from Northern California, were sentenced to life in prison, Italys toughest penalty, in the initial trial in 2021. An appeals court upheld the verdict but reduced the sentence to 24 years for Elder and 22 years for Natale-Hjorth.
The defense has argued that plainclothes carabinieri didn't identify themselves as law enforcement during an operation to recover the backpack that the two Americans stole during a failed drug deal.
Carabiniere Vice Brigadier Mario Cerciello Rega, 35, was stabbed 11 times. Elder contended that he pulled out a knife in self-defense to break free as the officer tried to strangle him.
Natale-Hjorth testified that he grappled with Cerciello Regas partner and was unaware of the stabbing when he ran back to a hotel.