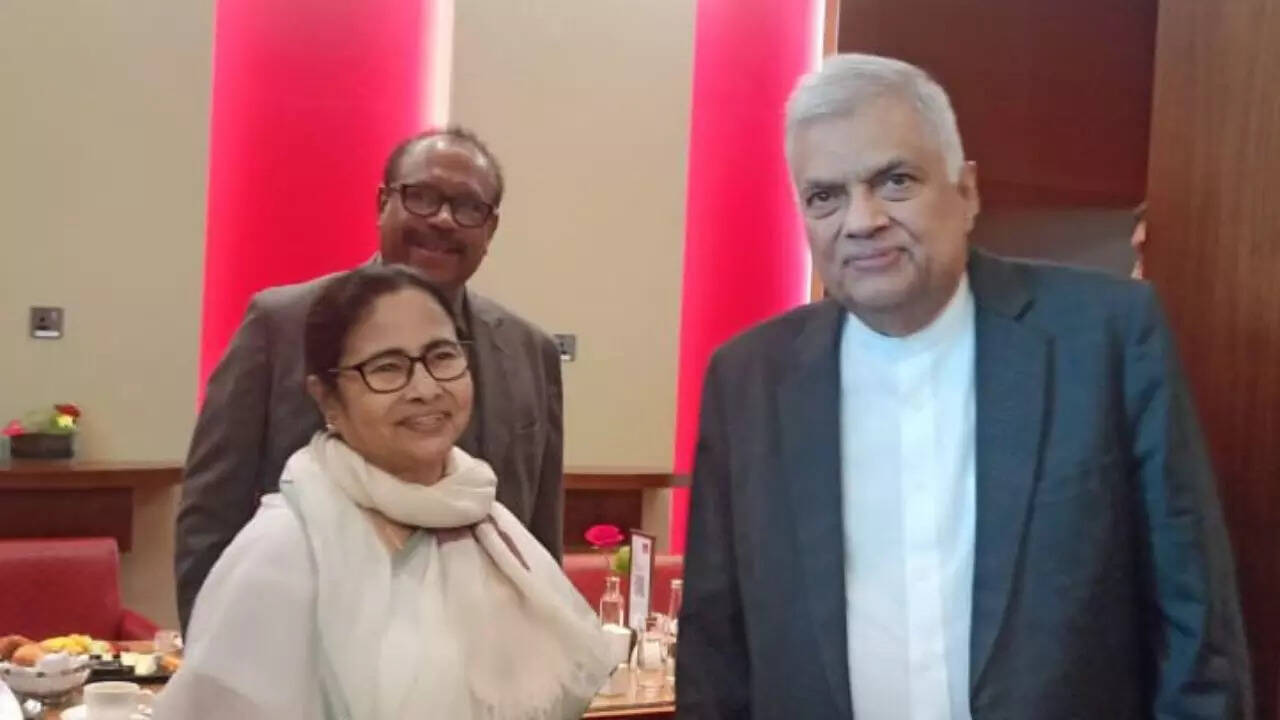 Dubai: West Bengal Chief Minister Mamata Banerjee met Sri Lankan President Ranil Wickremesinghe at Dubai International Airport and she invited him to the Bengal Global Business Summit 2023 to be held in Kolkata.
She called her interaction with Ranil Wickremesinghe "pleasant."
Banerjee also said that the Sri Lankan President extended her an invitation to visit Sri Lanka.
In a post shared on X, formerly known as Twitter, Banerjee stated, "His Excellency The President of Sri Lanka Ranil Wickremesinghe saw me at the Dubai International Airport Lounge and called me to join for some discussion. I have been humbled by his greetings and invited him to the Bengal Global Business Summit 2023 in Kolkata. HE the President of Sri Lanka extended cordial invitation to me to visit Sri Lanka. It was a pleasant interaction with deep implications."
Notably, the ties between India and Sri Lanka are more than 2,500 years old and both sides have built upon a legacy of intellectual, cultural, religious and linguistic interaction, according to the Ministry of External Affairs. In recent years, the relationship between the two nations has been marked by close contact at the highest political level, growing trade and investment, cooperation in development, education, culture and defence sectors, as well as a broad understanding on major issues of international interest.
On Tuesday, West Bengal CM Mamata Banerjee departed for Madrid, Spain to participate in a three-day business summit.
Before boarding the flight, Mamata Banerjee said, "We are going to Spain after 5 years. Spain was a partner during the Kolkata Book Fair. Spain has a prosperous manufacturing industry. We are going at their invitation. Let us see what progress can be made."Bengal Business Summit is scheduled to be held on November 21-23."
She further added, "Spain officials have visited Bengal many times but we have not reciprocated in the same way. So I am leaving for Spain. In Dubai also we have a business summit."
The West Bengal CM hoped for a positive outcome from the business summit in Spain.
(Except for the headline, the story has not been edited by Times Now staff)