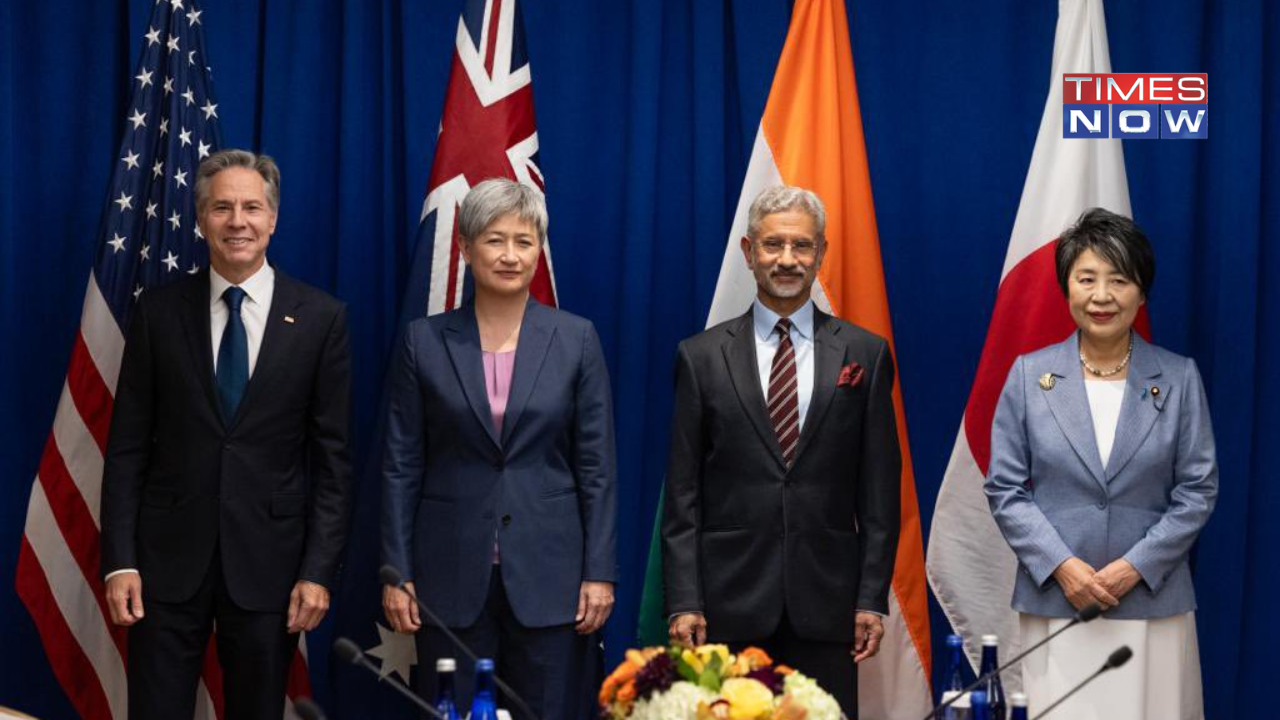 New York: The foreign ministers of QUAD Nations – United States, Japan, India and Australia – met today on the sidelines of the United Nations General Assembly 2023. After their meeting, US Secretary of State Antony Blinken, India's External Affairs Minister S Jaishankar and the Foreign Ministers of Australia and Japan – Penny Wong and Yoko Kamikawa, have expressed their concerns over the Ukraine War, North Korea's nuclear programme and the humanitarian crisis in Myanmar.
In their statement, the four foreign ministers and nations reaffirmed their support for the United Nations. Furthermore, all QUAD nations have also shared their support and commitment to a free and open Indo-Pacific region that is "inclusive, stable and resilient".
"We strongly support the principles of freedom, the rule of law, sovereignty and territorial integrity, and peaceful settlement of disputes; and oppose unilateral attempts to change the status quo. We seek to maintain and strengthen stability in the Indo-Pacific, where competition is managed responsibly," reads the joint statement.
Read the complete joint statement here
Furthermore, the QUAD nations have also expressed their concerns regarding the ongoing war in Ukraine and the humanitarian crisis that has been unfolding since February 2024. The foreign ministers have also expressed their concerns over the halt in the Black Sea Grain Initiative and have urged the deal to be revied at the earliest.
"In the context of this war, we concur that the use, or threat of use, of nuclear weapons would be unacceptable. We underscore that the rules-based international order must respect the sovereignty and territorial integrity of all states," added the foreign ministers.
The QUAD nations have also condemned North Korea's ballistic missile launches and stated that the country has continuously violated the principles laid under the United Nations Security Council Resolutions. Furthermore, the four countries have also expressed concerns regarding the humanitarian crisis in Myanmar and have called for the timely release of those who have been wrongfully detained by the military junta.
The foreign ministers have now vowed to meet at the QUAD Summit in 2024, which is scheduled to take place in Japan.