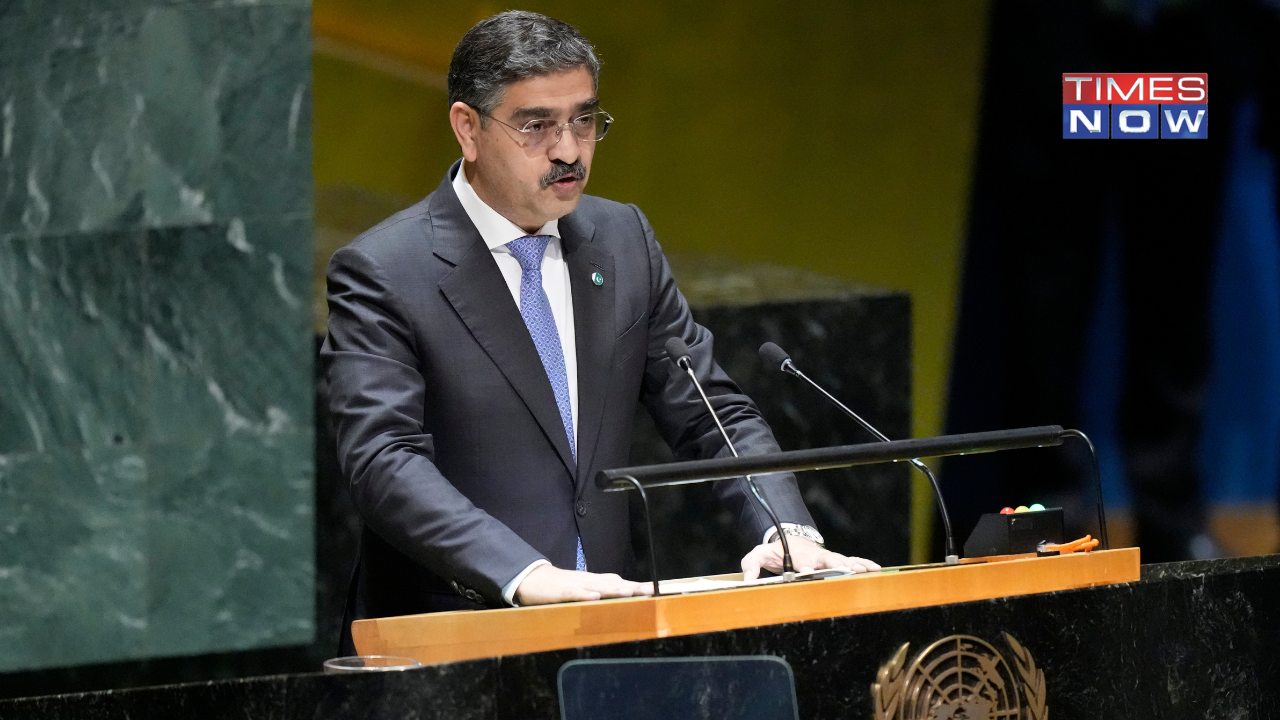 New York: After Turkey, Pakistan's caretaker government has raised the issue of Kashmir at the United Nations General Assembly. In his address at UNGA 2023, Pakistan's caretaker prime minister Anwaar-ul-Haq Kakar stated that Kashmir is the ultimate key to peace between Pakistan and India.
Pakistan has repeatedly raised the issue of Jammu and Kashmir on various UN platforms. Adressing world leaders at UNGA 78, Kakar stated that Pakistan wishes to work towards productive relations and peace with all its neighbours, including India.
Kashmir is the key to peace between Pakistan and India. Development depends on peace. Pakistan is situated in the least economically integrated region in the world. Pakistan believes that regions develop together therefore [the country] desires peaceful and productive relations with all neighbours, including India," stated the caretaker PM.
The caretaker prime minister urged the United Nations Security Council to secure the implementation of its resolutions on Kashmir. Kakar added that the UN Military Observer Group for India and Pakistan (UNMOGIP) should be "reinforced" in the region.
Furthermore, the Pakistani leader urged global leaders to "convince" New Delhi to "accept Islamabad's offer of mutual restraint on strategic and conventional weapons".
Tensions between Pakistan and India escalated after the abrogation of Article 370, which revoked Jammu and Kashmir's special status in 2019.
Since the Kashmir issue has been raised, India will reserve the right to reply on Saturday – September 23, 2023. Indian External Affairs Minister S Jaishankar will be leading the Indian delegation at UNGA, in replacement of Prime Minister Narendra Modi.