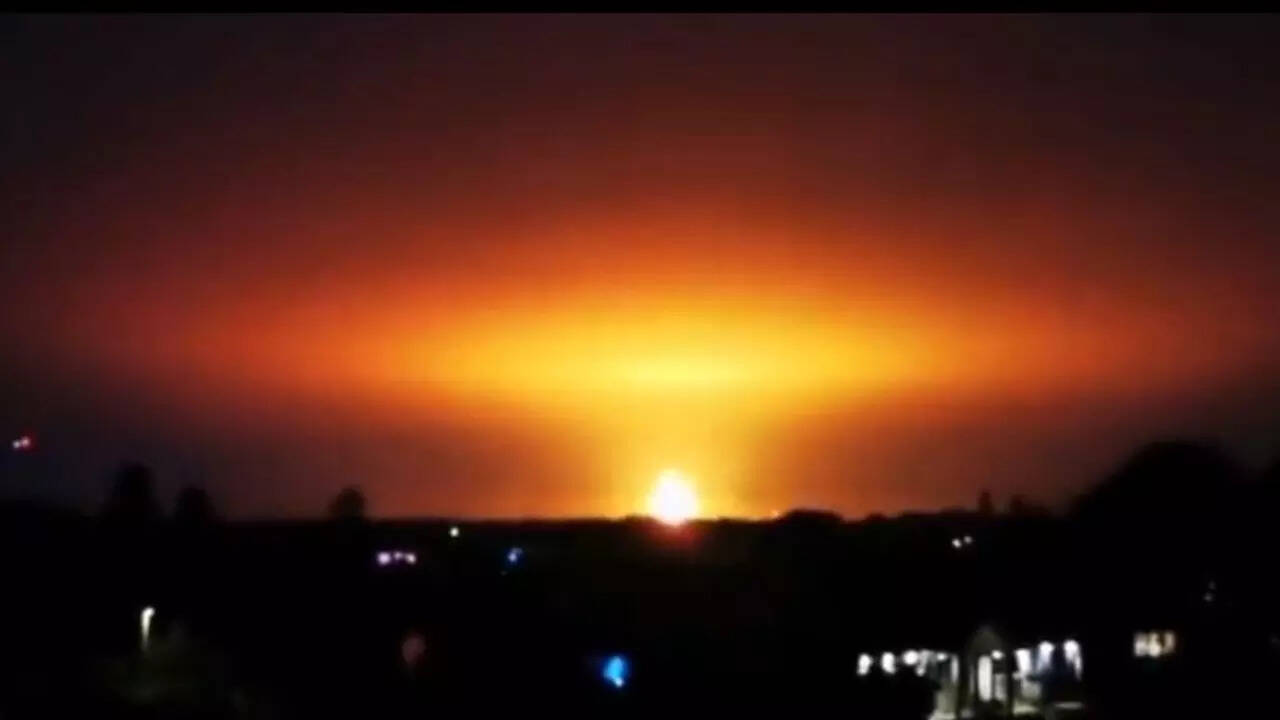 Oxford: A huge fireball turned Cassington's sky orange, reported major news outlets in Britain. Residents of the civil parish in the northwest of Oxford were astonished by an "orange glow" that lasted for about 20 seconds.
"I was sitting in my kitchen when the whole room lit up with a brilliant white light, followed by a huge crack that sounded like really heavy thunder. I looked out of the kitchen window, and it was as if the sky was pulsating orange," an employee of Oxford University told the British Broadcasting Corporation.
Reportedly, a large fire broke out following a lightning strike at a recycling facility. The fire erupted because a lightning strike happened at a gas tank at the food waste processing plant situated near Yarnton.
The weather department's prediction of a massive storm turned out to be true, and the incident took place when the area was facing the brunt of a storm on Monday evening.
Following the incident, Severn Trent Green Power, the company that owns the plant, released a statement. The lightning strike at the company's Cassington facility "caused an explosion in our biogas tanks," it informed.
The company will soon assess the damage the strike caused to its plant after ensuring that the site remains safe. No one was hurt during the mishap, according to Severn Trent Green Power.
Meanwhile, residents of the place started sharing videos of the incident on social media platforms.
"Anybody else in Oxford just see that fireball?" said a user raising the question.
While some people called the incident shocking, others even went on to link it with conspiracy theories.
"Truth is stranger than fiction," remarked a user on X about the incident, talking about a similar incident that happened in 2016. The user claimed in his post that he statistically analysed coincidences, and the chances of this happening are literally on the charts.
In 2016, a huge methane gas fireball was erupted by a lightning strike at an Agrivert site in Oxfordshire. It caused nearly £250,000 worth of damage to the site.
Up until two in the morning on Tuesday, Oxfordshire was under a yellow weather warning for thunderstorms and heavy rain. The area is now being investigated using aerial surveillance.