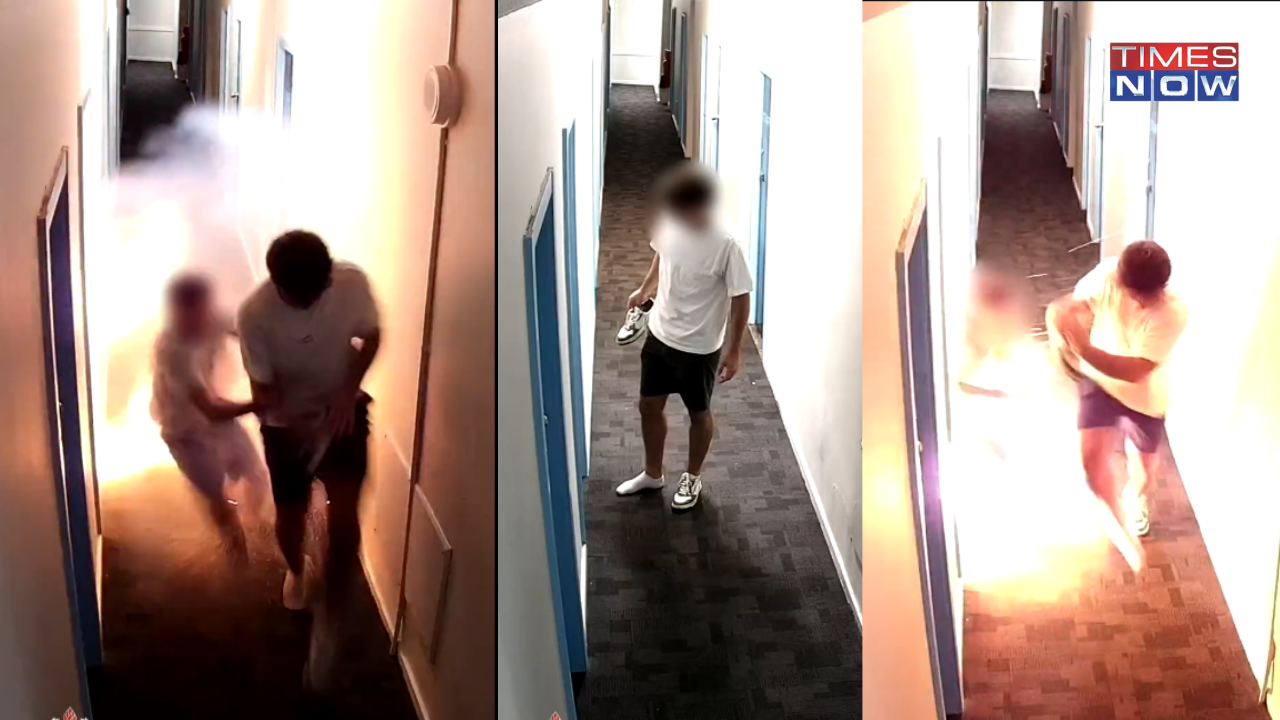 Sydney: Two backpackers made a lucky escape from a Lithium-ion battery fireball explosion at a hostel in Australia's Sydney. The incident is said to have occurred in Sydney's Mad Monkey Downtown Backpackers hostel in Darlinghurst on Wednesday morning.
The fireball explosion was recording on the hostel's CCTV camera. The explosion led to huge fire in the building, forcing over 70 guests and staff to evacuate to save their lives. As per the CCTV footage, the two backpackers were leaving their hostel room around 9 am local time when the e-battery exploded through the doorway.
Fire Authorities released the footage, in which two men were seen having a narrow escape from the explosion.
Two backpackers were leaving their room shortly after 9am local time when the fireball suddenly exploded through the doorway. According to Fire and Rescue NSW, the Lithium-ion battery was an e-bike battery. A suspected faulty e-bike battery was left on charging, which may have led to the blast, fire crews claimed, Metro News reported.
The two people, who had a lucky escape from the battery explosion, were French nationals. Out of the two, one of them suffered burnt injuries on his leg. The man, in his 20s, was rushed to St Vincent's Hospital for the treatment.
The Fire and Rescue NSW and NSW police are working together to investigate the reasons which led to the explosion. The hostel declined to comment on the incident, when it was contacted by Guardian Australia. Earlier, firefighters had warned increase in the battery fires.