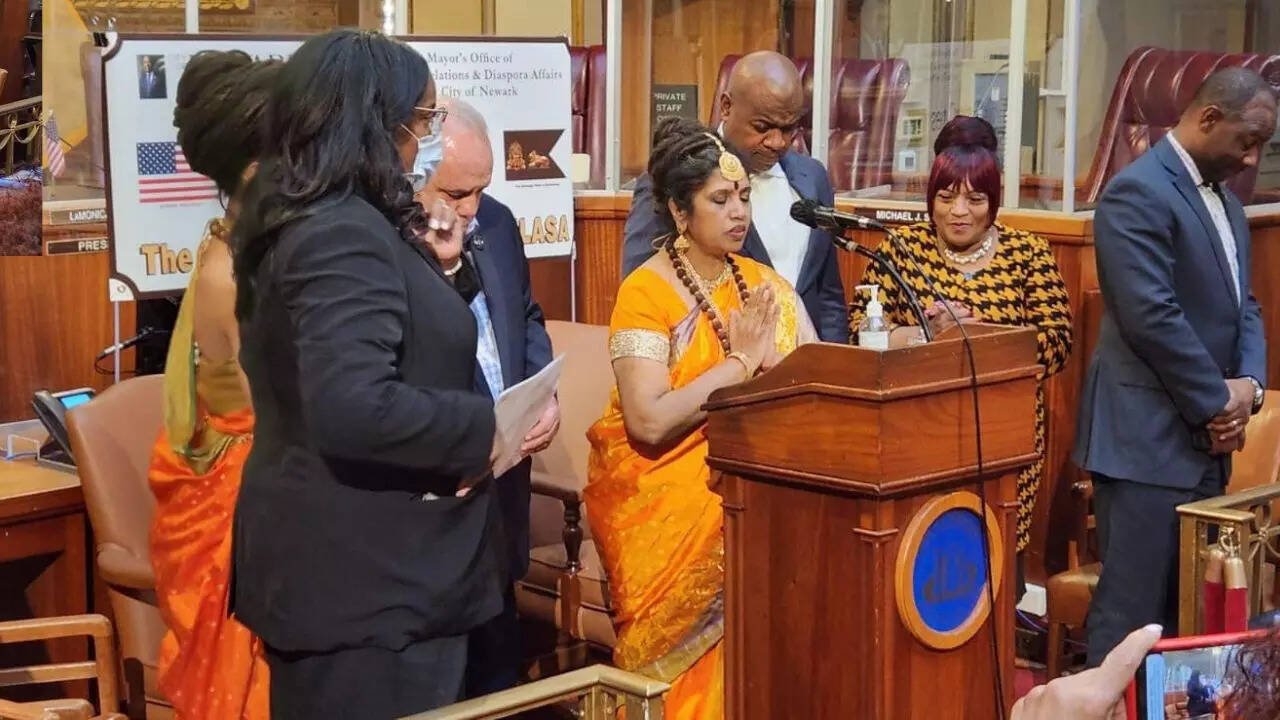 New York: According to a media report, the fictional "United States of Kailasa" has forged "cultural partnerships" with over 30 American cities, days after the fictional nation's "sister-city" agreement with the city of Newark in the US state of New Jersey was cancelled, PTI reported.
Nithyananda is a self-described godman from India who is currently on the run.
On January 12 of this year, Newark and the fictitious "United States of Kailasa" signed a sister-city agreement. The signing ceremony took place in Newark City Hall. Nityananda claims to have established a nation called the "United States of Kailasa" in 2019 in his mind-bending spiritual homilies that are covered with a sheen of pseudo-science.
On its website, the fictitious nation of Kailasa is partnered with more than 30 American cities, literally all across the country, from Richmond, Virginia, to Dayton, Ohio, to Buena Park, Florida. The supreme fake pontiff has a big list of towns that he's fooled, according to a story on Fox News published on Thursday.
It claimed to have contacted certain American localities to gauge their opinions on concluding a deal with the fictitious country and so far most of the cities have confirmed these proclamations are in fact true, the report said.
"If someone wants a proclamation, someone gets a proclamation. They'll just say you're an exotic Hindu Island and they'll name a street after you," a Fox News anchor said in the report.
Fox News criticised the American cities for failing to "google" facts about the fictitious country. According to the paper, those directing the federal government are also duped by the false nation, not simply mayors and city councils.
In accordance with the phoney guru, Kailasa has received "special congressional recognition" from two members of Congress. Congresswoman Norma Torres of California, a member of the House Appropriations Committee, is one of them.