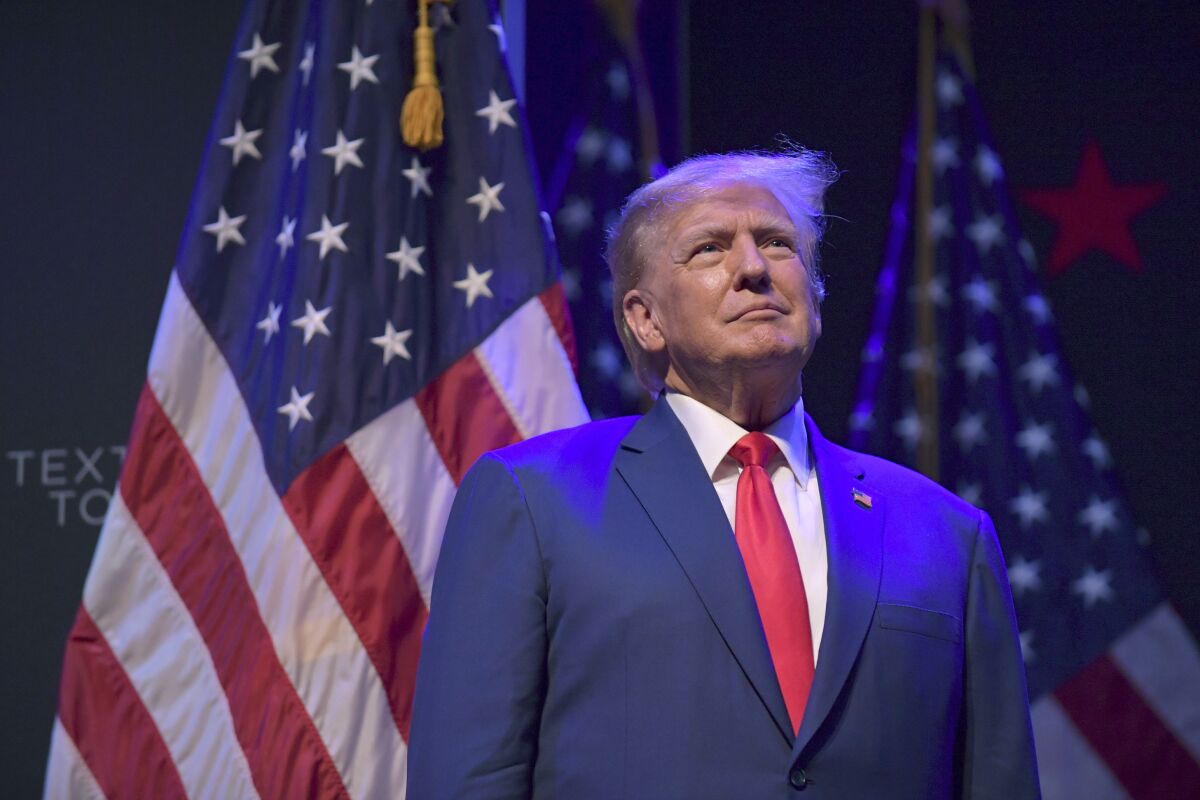 New judge will oversee Trump grand jury investigations
ERIC TUCKER
March 17, 2023
A new judge is poised to assume oversight of grand jury investigations concerning former President
Donald
Trump, including the ongoing probe into classified documents found at his Florida estate.
U.S. District Judge James Jeb Boasberg is being sworn in Friday as chief judge of the federal district court in Washington, D.C. That role will give him oversight of grand jury matters as well as sealed disputes that have surfaced in probes involving Trump.
Boasberg was appointed to the court by former President Obama following former President George W. Bush named him to the Superior Court of the District of Columbia. He is replacing the federal district court's outgoing chief judge, Beryl Howell, also an Obama appointee, who served in the top job during high-profile investigations including an earlier Justice Department investigation into links between Russia and Trump's 2016 presidential campaign. The chief judge position rotates on a seven-year basis.
The position is important at a time when special counsel Jack Smith is conducting grand jury investigations into Trump's retention of hundreds of classified documents at Mar-a-Lago, his estate in Palm Beach, Fla., as well as efforts by Trump and his allies to reverse the results of the 2020 presidential election ahead of the Jan. 6, 2021, insurrection at the U.S. Capitol.
The investigations have involved multiple sealed disputes, including a current fight over whether prosecutors can secure additional grand jury testimony from Trump lawyer M. Evan Corcoran.
Corcoran drafted a statement last year saying that a diligent search for classified documents had been conducted at Mar-a-Lago, but FBI agents found roughly 100 additional documents with classified markings when they searched the home with a warrant weeks later.
Corcoran had invoked attorney-client privilege during an appearance before the grand jury weeks ago. But Smith's team has sought to question him again by invoking an exception to that privilege. The dispute has been playing out behind closed doors, and it is not clear whether it will be resolved before Boasberg takes over as chief judge.
Separately, former Vice President Mike Pence has said he will challenge a grand jury subpoena that seeks to compel him to testify in the special counsel's investigation into the Jan. 6 attack.
Pence has argued that because he was serving in his role as Senate president that day as he presided over a joint session of Congress to certify the election results, he is protected from being forced to address his actions under the Constitutions speech or debate clause, which shields members of Congress.
Boasberg previously served as presiding judge of the Foreign Intelligence Surveillance Court, and in that role raised concerns to the FBI after a Justice Department watchdog report identified serious errors and omissions in surveillance applications filed during the Russia investigation.