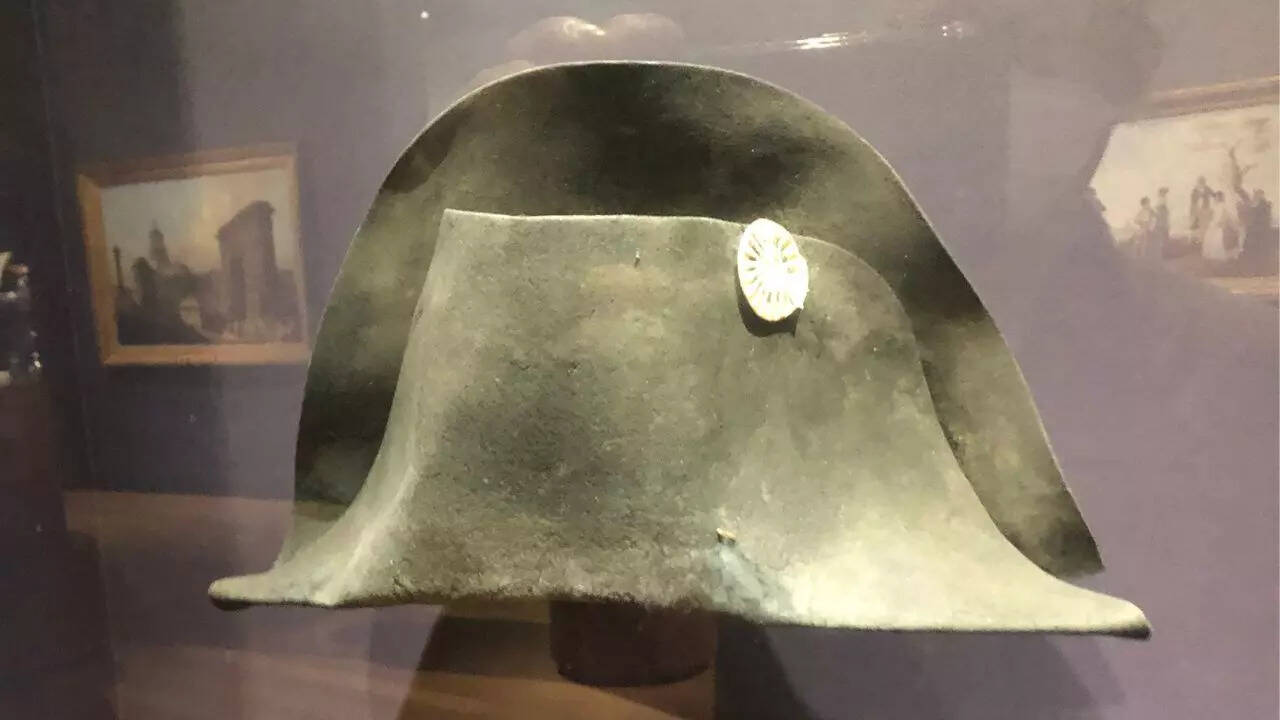 Paris: An auction of the 19th-century French ruler Napoleon Bonaparte's classic black bicorne hat is expected to fetch more than $650,000. The French military leader used his signature hat when he waged war in Europe.
The broad, iconic hat is among the other history-laden items in the sale of industrialist Jean-Louis Noisiez's collection of Napoleonic memorabilia. The auction is expected to draw global attention as the hat is one of the only 20 hats remaining of the French ruler.
Among the souvenirs in Noisiez's collection is a silver plate that was taken from Napoleon's carriage following his defeat in the Battle of Waterloo in 1815. It also has a wooden vanity case that he possessed, along with various personal items like scissors, razors, and a silver toothbrush, reported news agency AP.
"For people who are into Napoleonic souvenirs, it's the holy grail to have a hat," the news agency quoted Jean-Pierre Osenat, head of the Osenat auction house as saying.
During the war, Napoleon was recognised by the way he was dressed. His style, known as 'en bataille' (in French), was about wearing a hat with the wings pointing towards the shoulders (sideways). While other officers customarily wore their hats with the wings facing front to back, this style made it easier for his troops to spot the military general.
"There's about 20 left that are authentic, and about 15 of them are kept in museums, so there's about 4 or 5 that are in collectors' hands," informed Osenat.
Notably, Napoleon owned around 120 bicorne hats over the years, as mentioned by the BBC in a report. Auctioneers suggest that the hat on sale was first recovered by Colonel Pierre Baillon, a quartermaster under Napoleon. Col. Baillon was one of his comrades in arms in many battles, including the Battle of Waterloo.