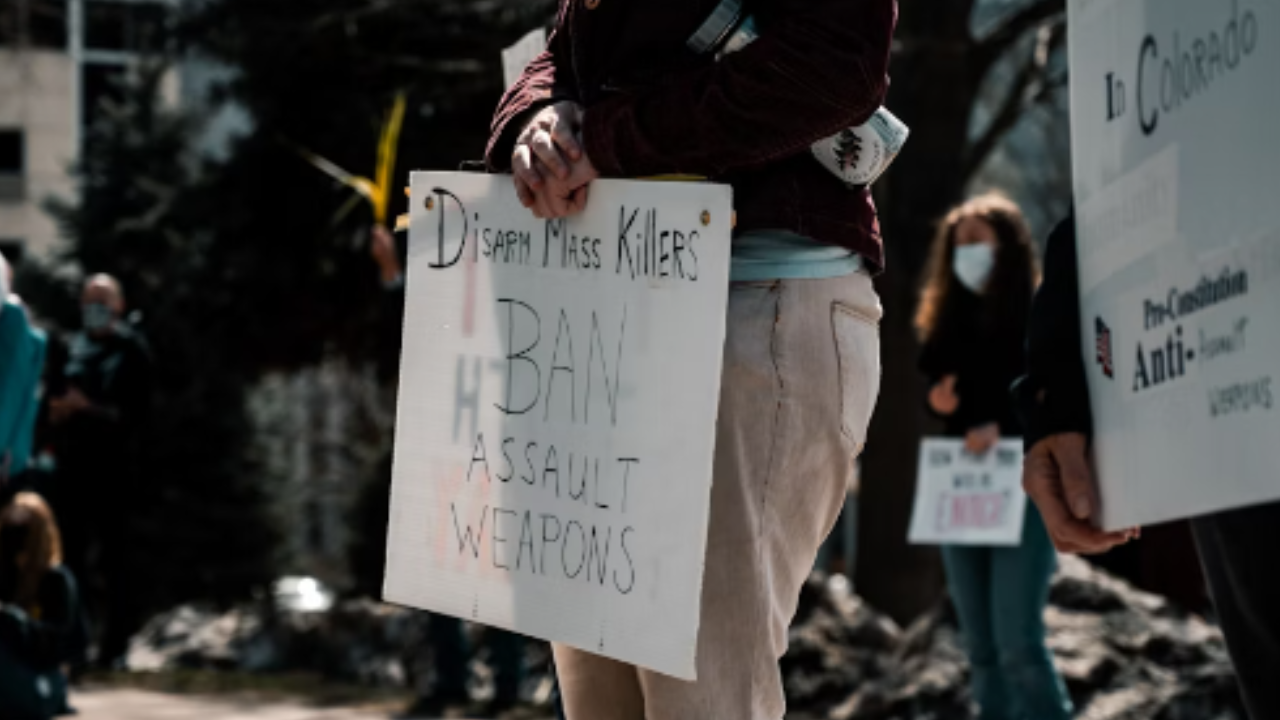 Kylie Ossege, the 19-year-old college student who survived two deadly mass school shootings in Michigan credits a horse named Blaze for her healing post-surgery.
"I feel very at home when I'm with him," Ossege says of the 13-year-old American Quarter Horse that she has owned since 2019. "He's my best friend," she added according to AP News.
Once school is out, Ossege heads north from Oxford on a 30-minute drive to Mayfield Township, where Blaze, her boarded horse, stays. During a recent Saturday visit, as she arrived, the muscular brown horse, sporting a flowing black mane and a pizza-slice-shaped white patch on his forehead, caught sight of his owner and dashed swiftly in her direction.
Spending time with the horse, feeding him and later grooming has helped her with her post-traumatic stress disorder.
"He's just awesome. He takes care of me. He's so safe," Ossege said according to AP News. "He's just a big puppy dog." While walking Blaze to a field Ossege said, "There's still light in this world. Still good in this world."
Ossege was severely wounded during the Nov. 30, 2021, attack on Oxford High School, about 40 miles (60 kilometers) north of Detroit.
The shooter was an Oxford student named Ethan Crumbley, whom Ossege says she didn't know. Ossege plans to deliver an in-person victim impact statement during his sentencing hearing on Dec. 8.
"I'm excited to have my words heard and my story heard," said Ossege, who spent two weeks writing the statement that she estimates will take about 10 minutes to deliver.
Crumbley, 17, could be ordered to spend the rest of his life in prison.
"That is what everyone is hoping for," Ossege said, herself included.
Ossege delivered a memorable address at Oxford High's commencement in 2022, urging her classmates and the community to "radiate and shine," a favorite saying she long has shared with her mother, Marita, and one that still appears on a sign outside Oxford Elementary School.
But coming back hasn't been easy.
Ossege said she has "tried to remain as positive as I can through this whole journey," but her body provides a daily reminder of the shooting.
Dr. Daniel Sciubba said the surgery fixed the structural issues with Ossege's spine. He expects her pain levels to diminish over time and for her to eventually return to physical activities she enjoyed before the shooting.
"Now, it's a matter of recovery," Sciubba said. "She has hobbies like tennis and horseback riding. We expect her to get back to those."
Ossege said the surgery "has been a mood booster" that's also provided pain relief.
Meanwhile, she is dismayed that mass shootings continue to plague the U.S., including the second one she lived through, when a gunman killed three students and wounded five others on Michigan State's campus in February.