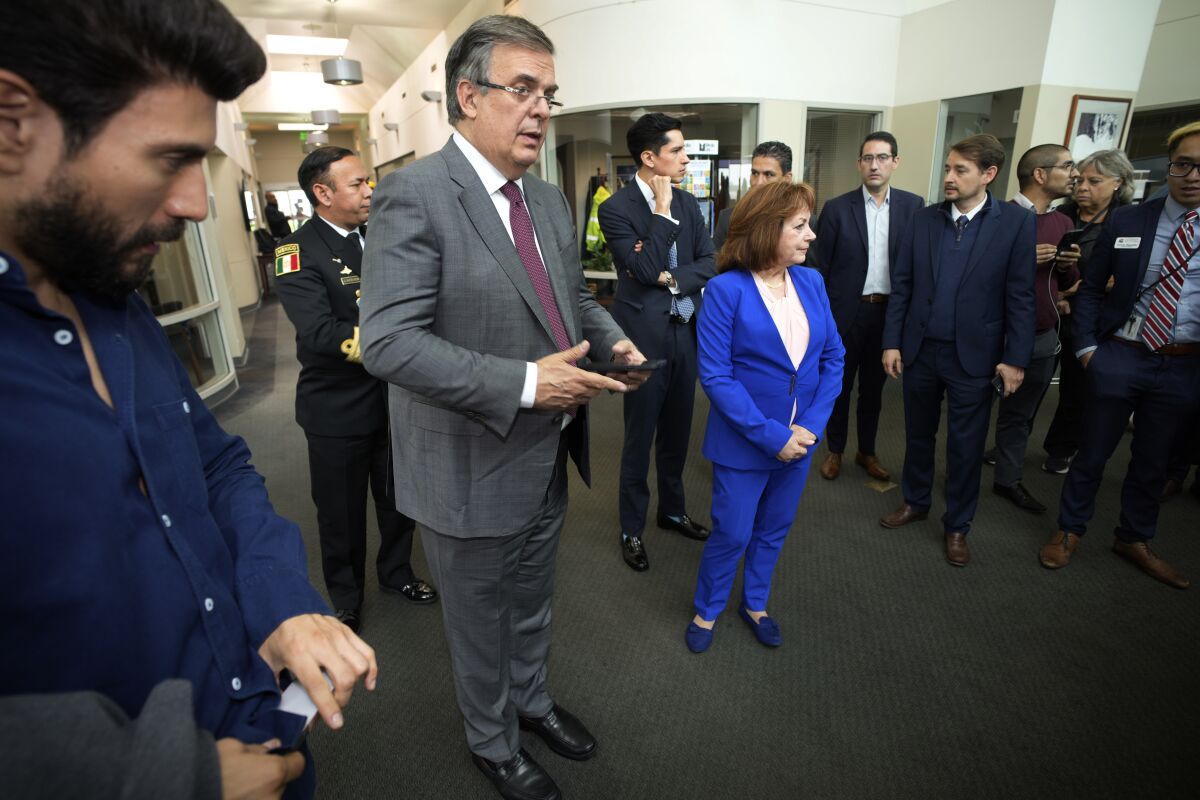 Mexico's foreign minister plans to step down to pursue presidential bid
June 6, 2023
Mexican Foreign Affairs Secretary Marcelo Ebrard said Tuesday he will resign his position next week to dedicate himself to seeking the nomination of President Andrs Manuel Lpez Obradors party to be its presidential candidate in next years election.
Ebrard is among three leading aspirants for the nomination of
President Andrs Manuel
Lpez Obradors ruling Morena party.
For months, Ebrard has been juggling his foreign policy duties and pre-campaign activities. He said he will resign Monday.
, June 12.
The other leading contenders for the partys nomination are Mexico City Mayor Claudia Sheinbaum and Interior Minister Adn Augusto Lpez.
Whomever Morena chooses as its candidate is expected to be the frontrunner in next years presidential election.