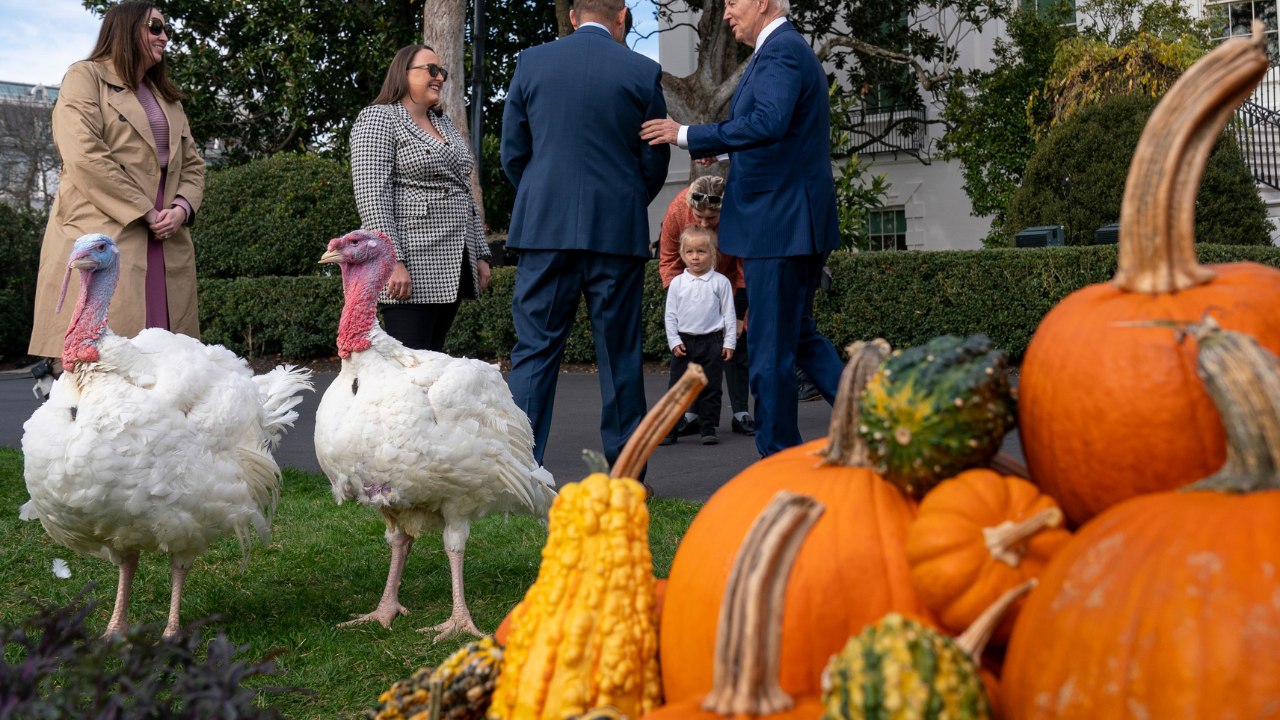 US President Joe Biden roasted two turkeys at the White House's South Lawn on Monday – but only metaphorically. Going by an annual tradition of pardoning the birds on Thanksgiving, the Democrat, who also celebrates his 81st birthday, cracked several 'fowl' jokes.
Liberty and Bell have been named the 2023 National Thanksgiving Turkeys. "These birds have a new appreciation for the word, 'Let freedom ring,'" Biden told children, school kids and his staff members in the audience. "That's a big bird, man. I'm impressed I hereby pardon Liberty and Bell. Congratulations, birds."
One of the turkeys, Liberty, weighs 42.5 pounds. He hatched on July 10, 2023 and likes eating honey crisp apples. He loves playing pickleball, the White House said in a social media post.
Related News |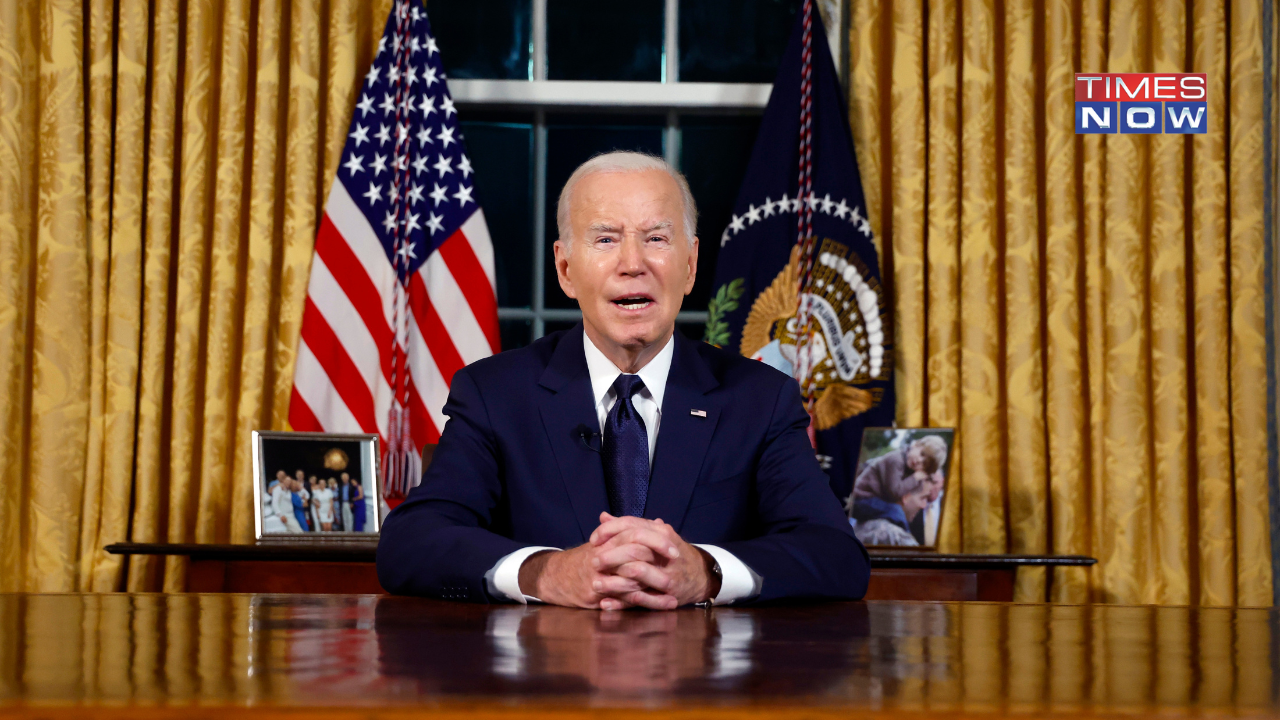 Joe Biden Makes History On Birthday, Becomes Oldest US President In Office At 81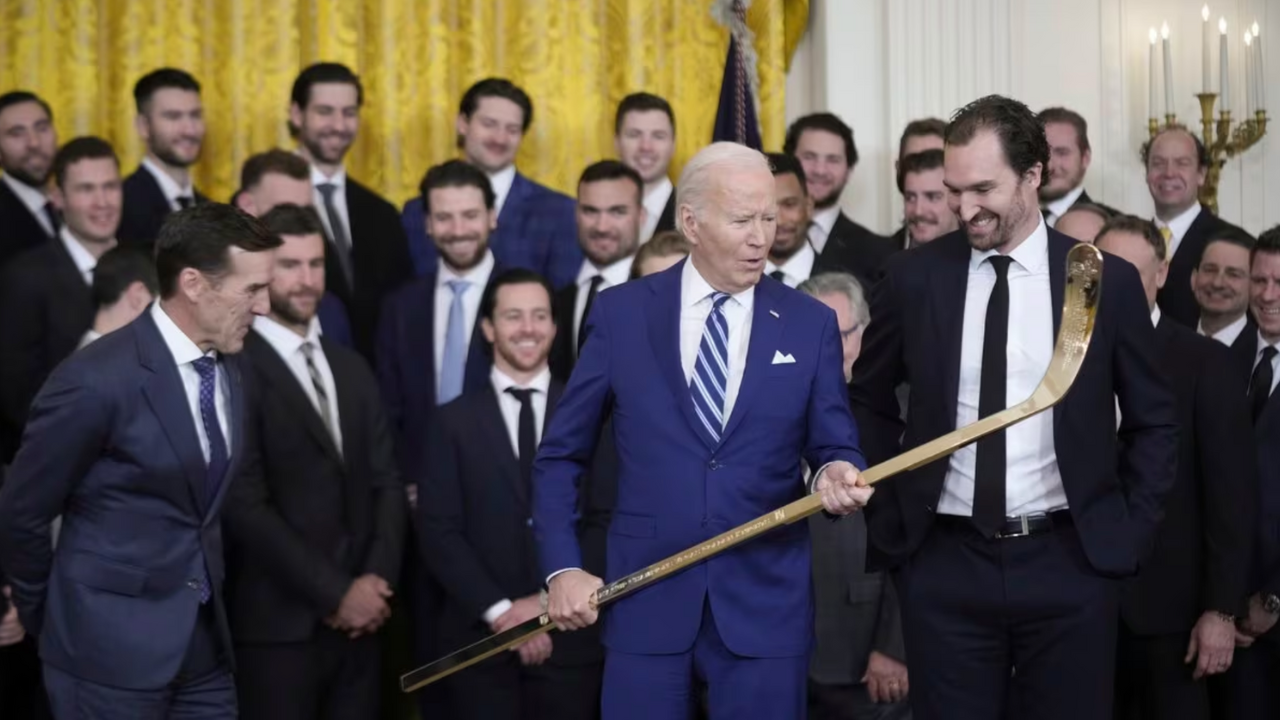 Biden Calls VP Kamala "President Harris"; Mispronounces Her Name | Video
Bell also came into this world on July 10, 2023. He weighs 42.1 pounds and likes eating salter nut roll. The White House said that he loves playing hockey.
President Biden, the oldest president in US history, turned 81 on Monday. He celebrated the day with first lady Jill Biden accepting a delivery of an 18.5-foot (5.6-meter) Fraser fir from Fleetwood, North Carolina. It is the official White House Christmas tree this year.
"This is the 76th anniversary of this event. I want you to know I wasn't there for the first one," Biden joked about his age.
Related News |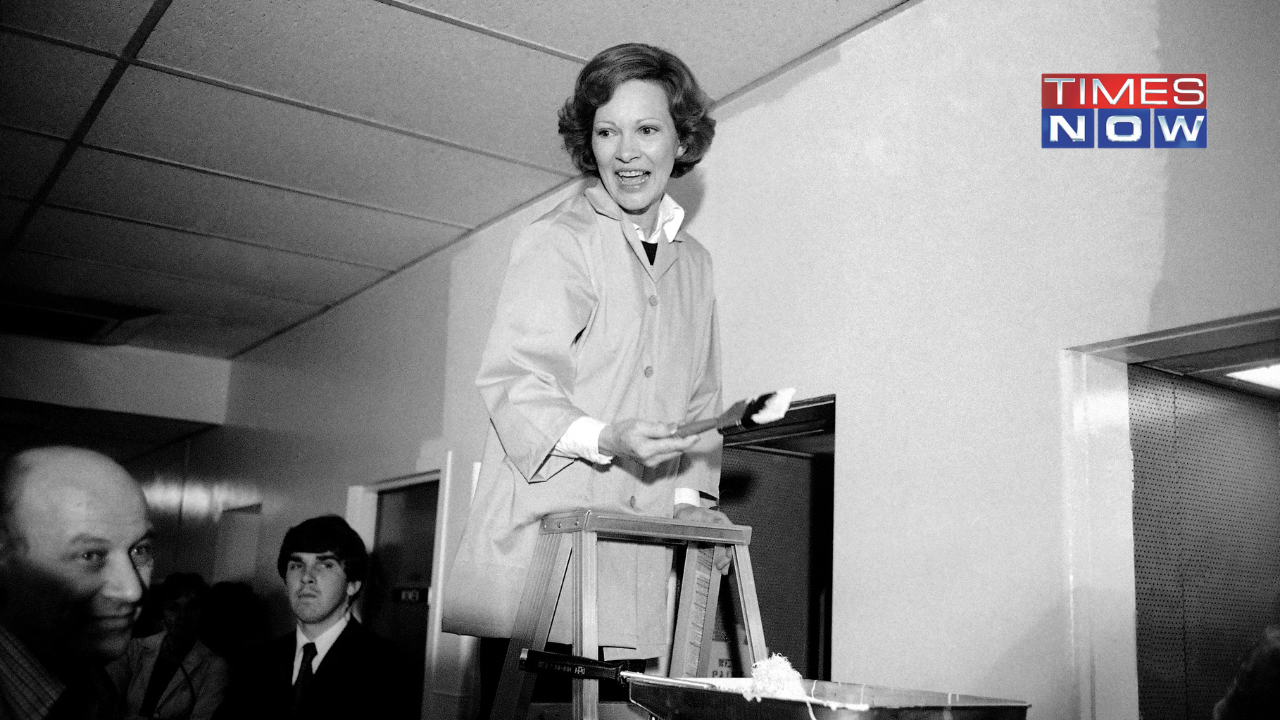 From Prison To White House: Why Rosalynn Carter Hired Ex-Con Mary Prince As Her Nanny
White House's turkey pardoning tradition goes back to 1947 when the National Turkey Federation first presented a National Thanksgiving Turkey to President Harry Truman. Now, presidents pardon these birds every year.