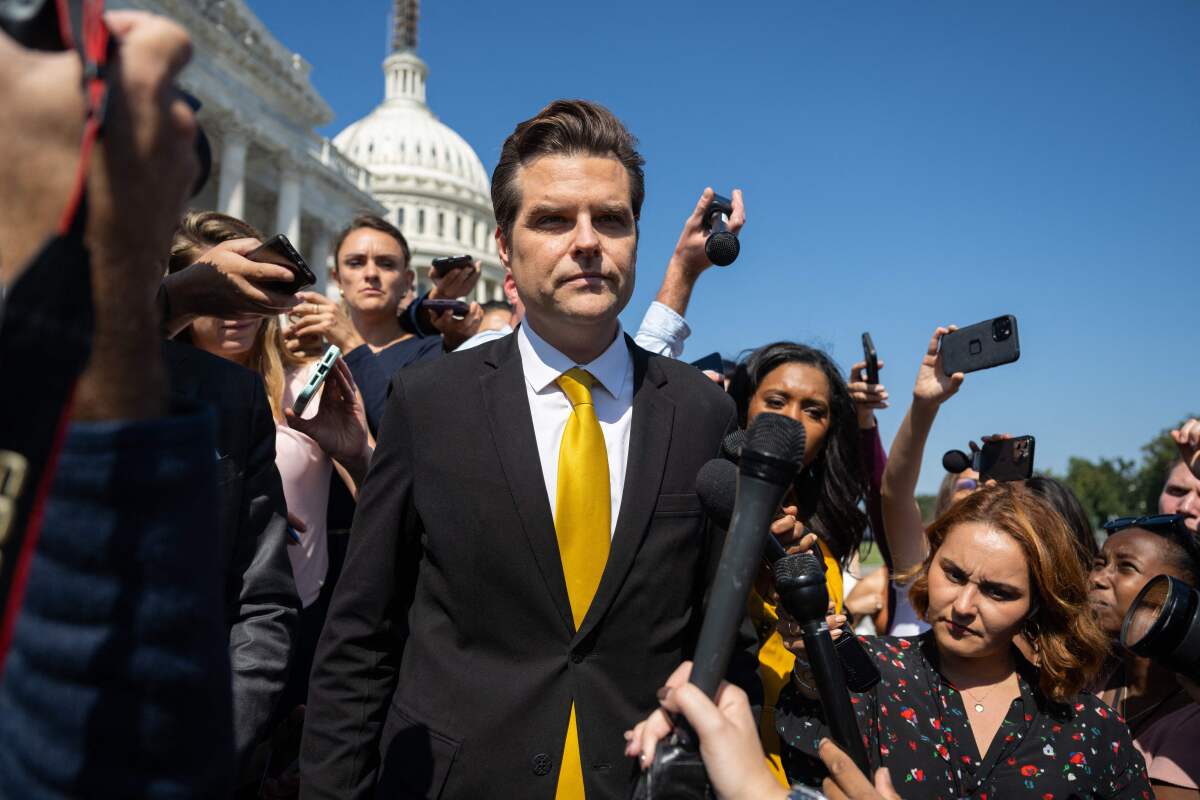 Matt Gaetz moves to oust Kevin McCarthy from speakership
Erin B. Logan
Oct. 2, 2023
Rep. Matt Gaetz moved late Monday to oust Kevin McCarthy as speaker of the House.
He has said
the Bakersfield Republican had betrayed the GOP by reaching a deal with Democrats over the weekend to avert for now a government shutdown.
he didnt speak on the floor
Under current rules, any House member may
call for force
a vote to remove the speaker. Gaetz (R-Fla.) filed such a motion Monday evening. A vote on the motion could come as soon as Tuesday.
The outcome of any vote to remove McCarthy remains uncertain and will depend on whether other Republicans vote against him. He can afford to
lose only a handful of Republican votes
, assuming all Democrats vote against him.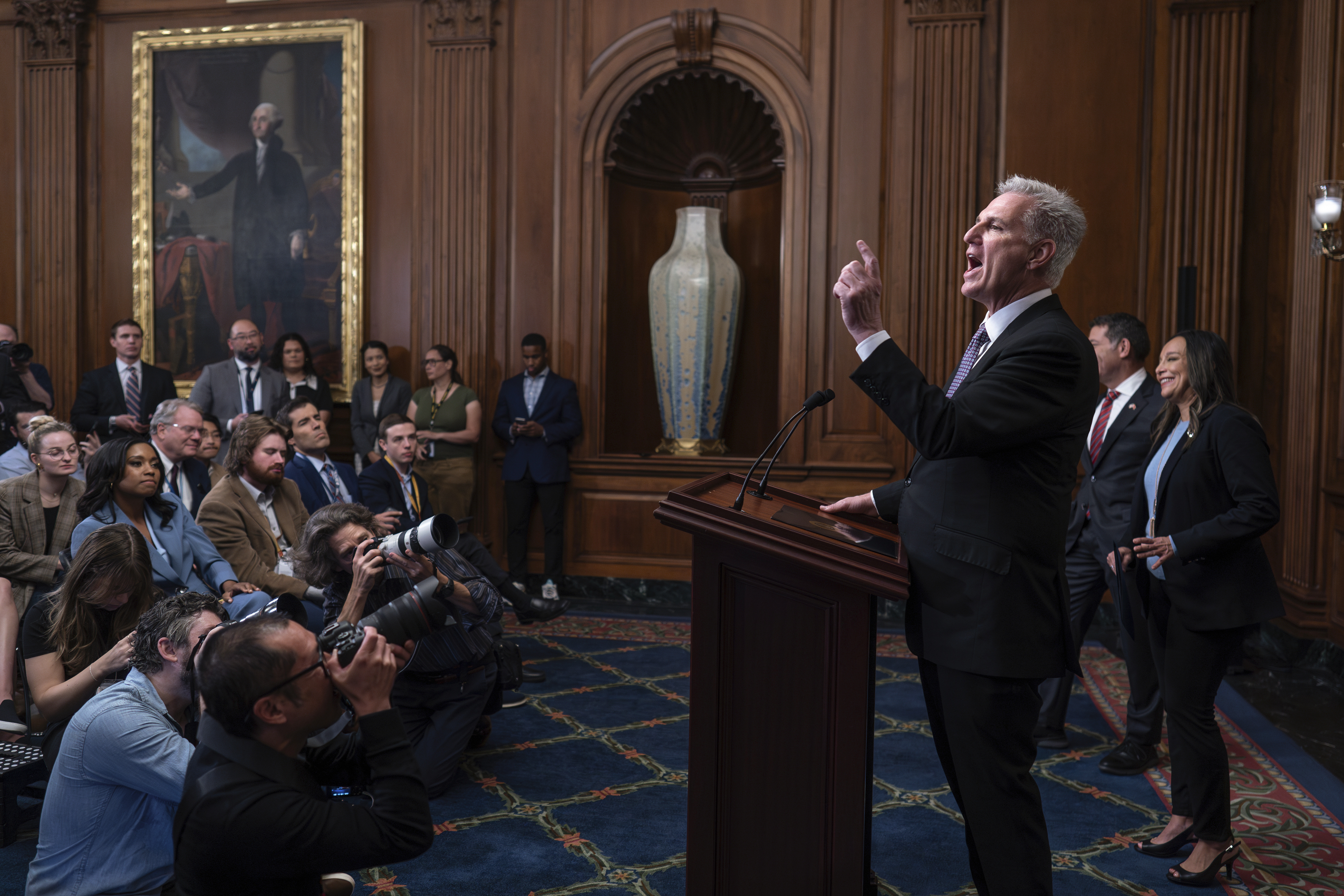 Shortly after Gaetz filed, McCarthy tweeted, "Bring it on."
Ever since becoming speaker with a narrow majority, McCarthy has been hamstrung by the conservative wing of his party. In recent weeks,
they
those Republicans blocked multiple spending bills McCarthy had hoped to pass. The speaker had aimed to present a united Republican front to the Biden administration and the Democratic-controlled Senate in order to boost his party's position in shutdown negotiations. Gaetz and his allies made that impossible.
At the last minute, McCarthy relied on Democratic votes to send the upper chamber a stopgap measure that extended government funding through mid-November. The legislation did not include military aid for Ukraine, a key sticking point for some Republicans
whose constituents are growing
about the United States' repeated investment in this European war Ukraine's war with Russia. Biden in August asked Congress to
Ukraine an additional $24 billion in aid, saying Kyiv risked defeat if military funding lapsed. Biden and House Democratic leadership said they expected McCarthy to keep his commitment to Ukraine. In a Monday floor speech, Gatez alleged McCarthy inked a "secret side deal" with Democrats to hold a House vote on Ukraine funding in exchange for getting enough votes to prevent a shutdown. McCarthy's hold on the speakership has been tenuous from the start. This year, McCarthy as part of his effort to secure the support he needed to become speaker agreed to restore chamber rules to make it easier for any lawmaker to force a vote to remove him from his post. These Because the party's House majority is so slim, even small groups of Republican lawmakers can vote with Democrats to prevent the speaker from advancing his agenda. Hard-line House Republicans have used this leverage to force McCarthy to accede to various demands, including opening a
formal impeachment inquiry into President Biden.
The impeachment effort,
which was
championed
is it behind the scenes are in the open?
behind the scenes by former President Trump, has been met with skepticism not only from Democrats but by legal experts and some Republicans, who say the GOP does not have hard evidence to prove high crimes and misdemeanors," the constitutional bar to remove Biden from the White House.
On Sunday, after McCarthy brushed off Gatez's threat, saying that he would survive and that it was "personal with Gaetz." "It took Kevin McCarthy 15 votes to become the speaker," Gatez told reporters on the steps of the Capitol Monday afternoon. "So until I get to 14 or 15, I don't think I'm being any more dilatory than he was."//this would need a lot more context and set to be understood. may not be worth it.///