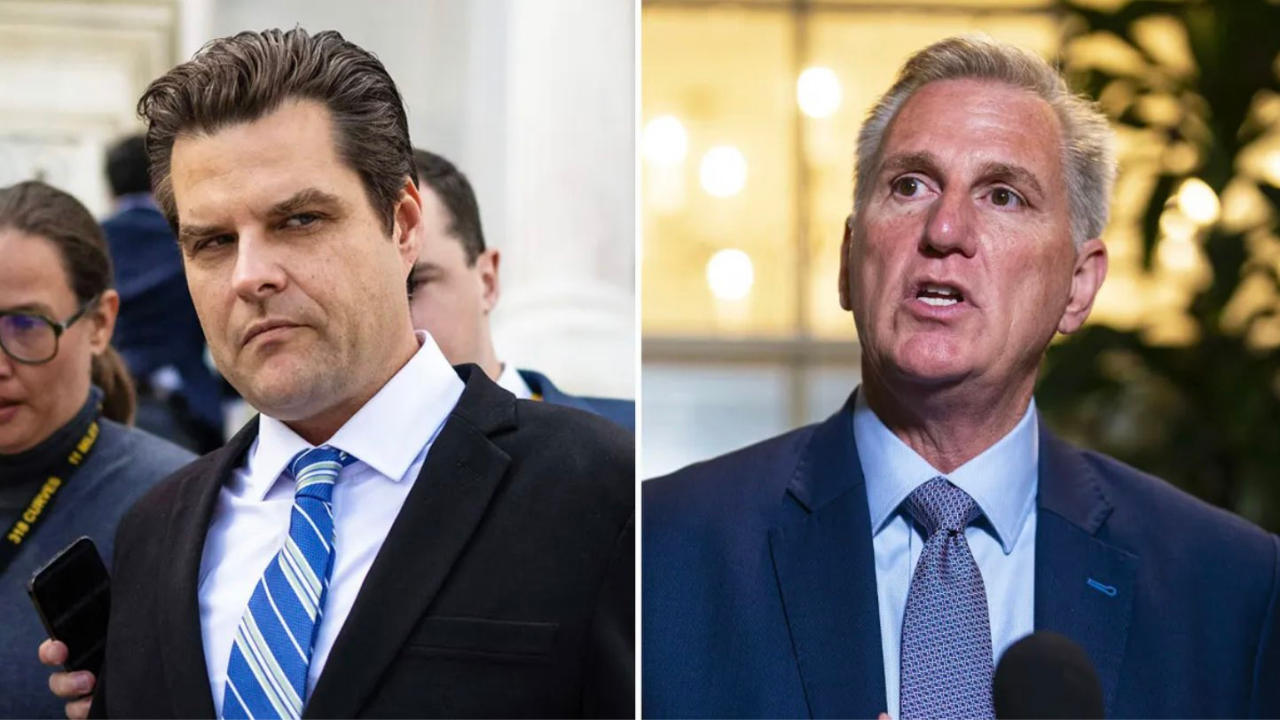 Republican Matt Gaetz has filed a motion to vacate the chair against Speaker Kevin McCarthy on Monday. The Florida Republican will need a majority on the floor vote to succeed in his plans.
Gaetz has been criticizing McCarthy for a while now. His motion filed on Monday is the biggest threat to the Speaker. It comes two days after the Congress managed to pass a 45-day stopgap bill and avert a government shutdown.
Not many hard-liner Republicans were happy with the way McCarthy handled the government shutdown. The Speaker also left Democrats and President Joe Biden 'disappointed' by not including Ukraine aid. Now, Gaetz has used the opportunity to challenge the 58-year-old.