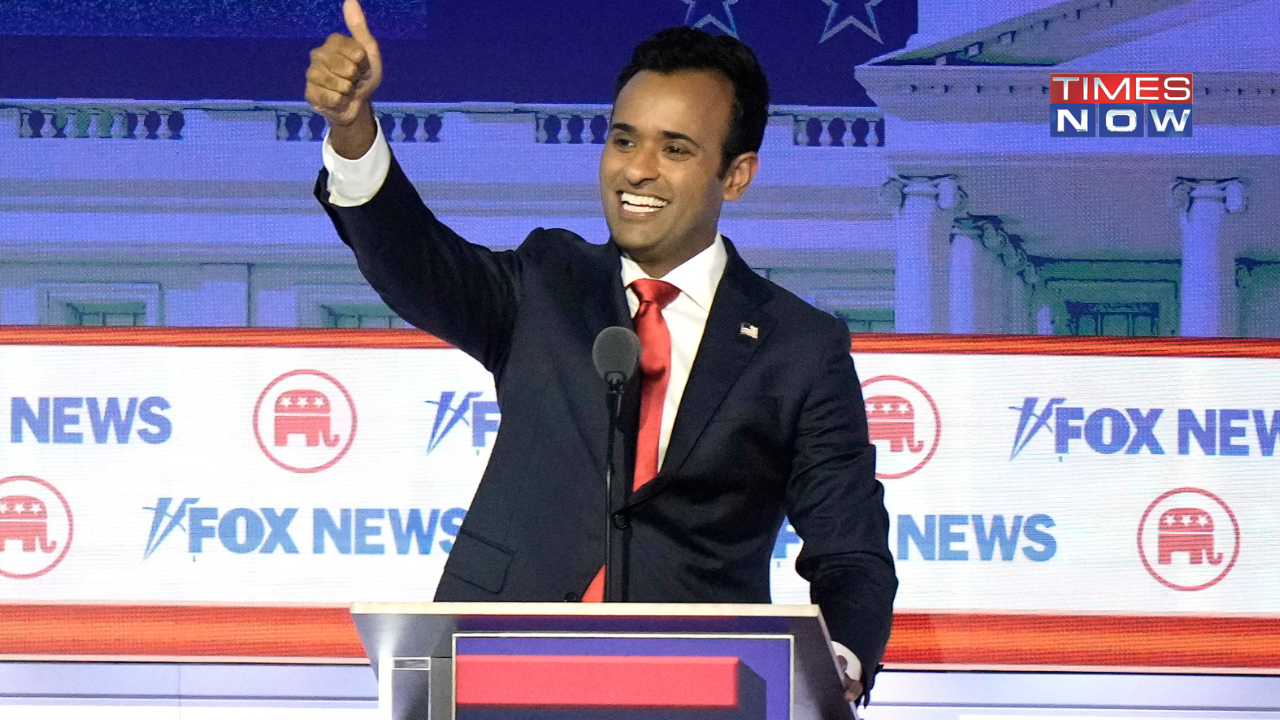 Washington DC: Indian-origin presidential candidate Vivek Ramaswamy has big plans for the White House. In his race to the White House, the Republican candidate has shared various plans for America 2024 such as gutting H-1B visas, mass layoffs across all departments and most importantly, bringing in Elon Musk as White House Advisor.
Ramaswamy and his drastic plans have managed to bag him the second position in the Republican Presidential Race, just behind former President Donald Trump, who is leading, despite all the legal charges against him.
Mass Deportation
Just like Donald Trump, Ramaswamy has also vowed to tackle immigration, Speaking at a campaign at Iowa, Ramaswamy vowed to deport US citizens who were born to undocumented migrants. Speaking to NBC News, Vivek added that the citizens and their families will be deported.
No More H-1B Visas
Terming the programme as "indentured servitude", Ramaswamy has expressed plans to "gut" the lottery-based system as the H-1B system is "bad for everyone involved".
"The lottery system needs to be replaced by actual meritocratic admission. It's a form of indentured servitude that only accrues to the benefit of the company that sponsored an H-1B immigrant. I'll gut it," stated the candidate.
Elon Musk as Advisor
If elected, Ramaswamy has stated that he would like to bring in SpaceX and Tesla CEO Elon Musk as advisors to the White House.
"I have enjoyed getting to know better Elon Musk recently. I expect him to be an interesting adviser of mine because he laid off 75 per cent of the employees at Twitter," stated Ramaswamy.
Shut Down FBI and Mass Layoffs
As per Ramaswamy, "the people who we elect to run the government ought to be the ones who actually run the government." Hence, the Indian-origin candidate expressed his plans to get rid of the FBI and shut down the Department of Education, Nuclear Regulatory Commission, Bureau of Alcohol, Tobacco, Firearms and Explosives, and Food and Nutrition Service. Along with this, Ramaswamy would be working towards firing more than 75 percent of federal employees.