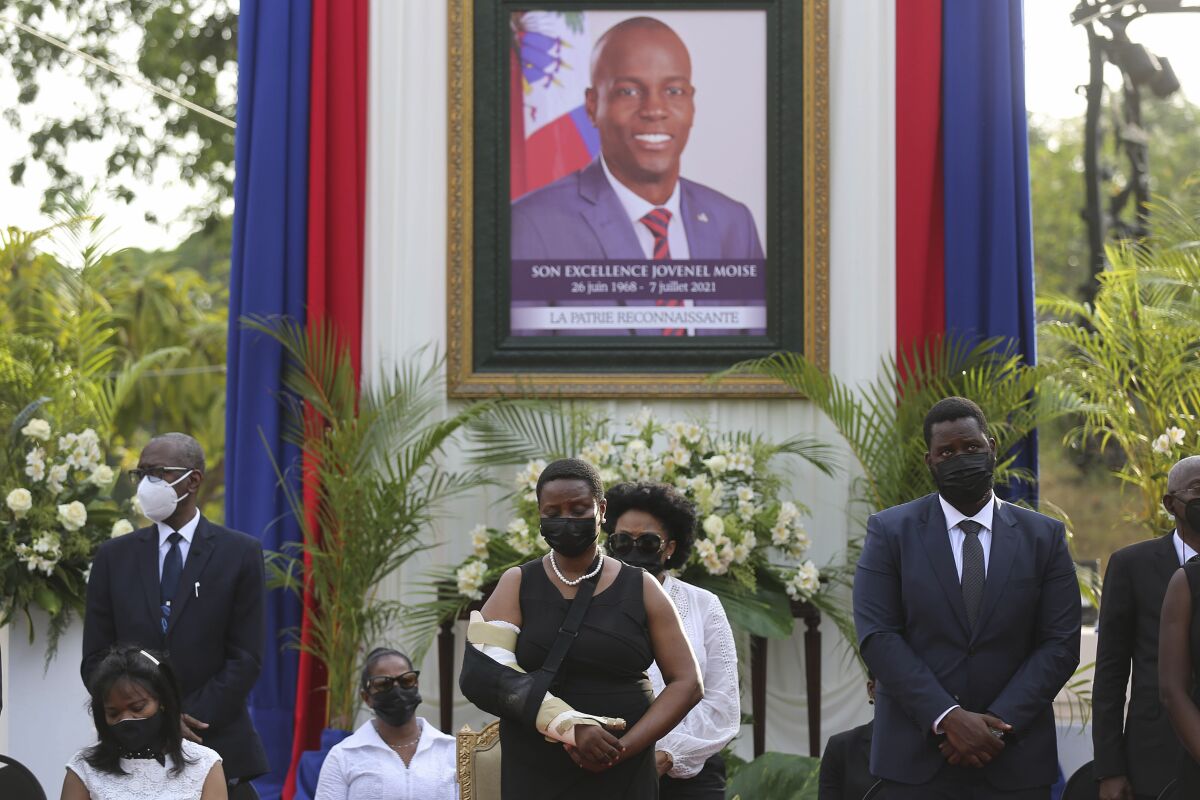 Man pleads guilty to role in Haitian president's assassination
March 24, 2023
A convicted drug trafficker pleaded guilty in U.S. federal court Friday to participating in the assassination of Haitis president in 2021.
Rodolphe Jaar, 50, pleaded guilty in Miami to conspiring to provide material support, providing material support and conspiring to kidnap and kill President Jovenel Mose, according to court records.
Jaar, who is Haitian and Chilean, is the first of 11 defendants charged in the United States to be convicted in the plot. His sentencing is scheduled for June 2.
Dozens have been arrested in Haiti, but the cases are at a virtual standstill amid death threats that have spooked local judges.
Haitian President Jovenel Moise is assassinated at his home
Mose was shot 12 times at his private home near Haitis capital, Port-au-Prince, on July 7, 2021.
While the assassination occurred in Haiti, prosecutors believe most of the planning and funding occurred in South Florida. Authorities said the original plan was to detain Mose weeks earlier and whisk him to an unidentified location by plane, but that fell through when the suspects couldnt find a plane or sufficient weapons.
According to court documents, Jaar provided weapons, food and lodging for Colombian commandos and others. As part of a deal with prosecutors, Jaar has provided information to help federal agents build stronger cases against the other 10 defendants in U.S. custody.
Jaar was previously convicted of cocaine trafficking in 2013 and sentenced to four years and three months in prison.