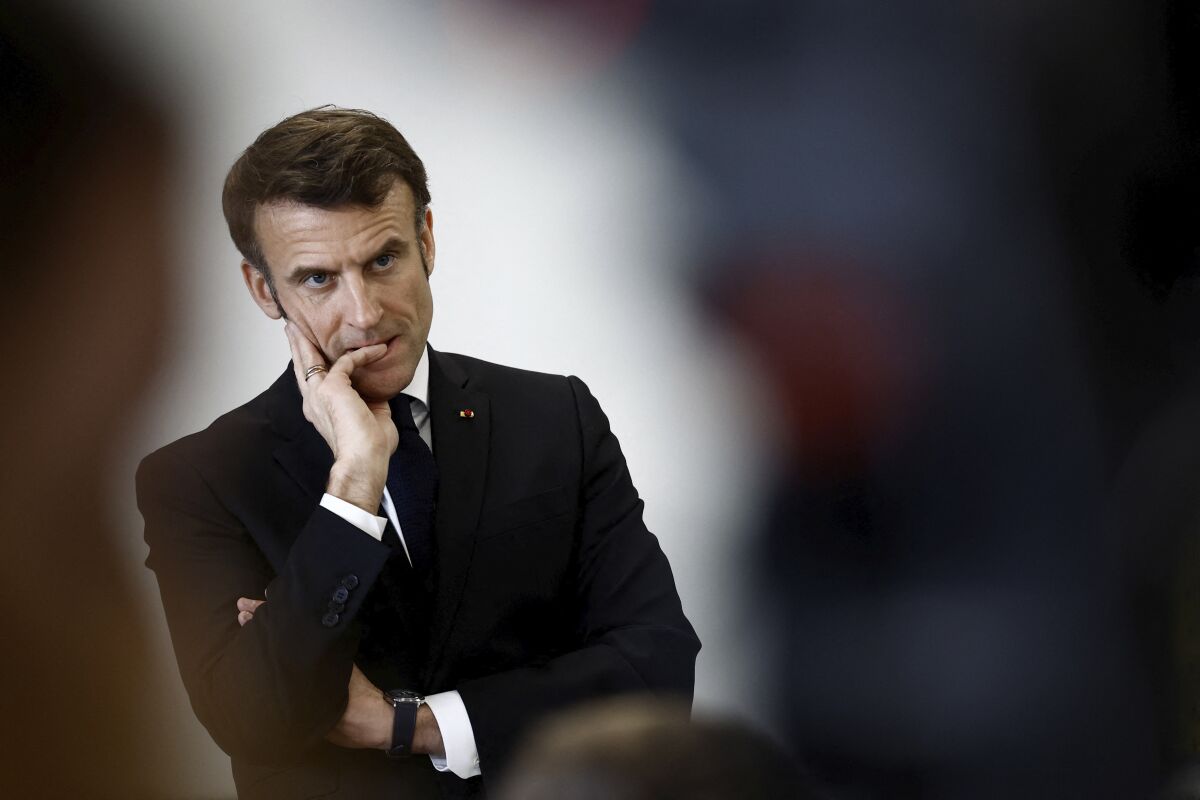 Macron bypasses Parliament to push through controversial bill to raise retirement age
SYLVIE CORBET
March 16, 2023
In a last-minute maneuver, French President Emmanuel Macron bypassed Parliament and opted to push through a highly unpopular bill to raise the retirement age from 62 to 64 by triggering a special constitutional power Thursday.
The politically risky move is expected to spark a quick no-confidence motion in Macrons government.
His decision was announced just a few minutes before the vote in Parliament was scheduled, because the government had no guarantee
that
the bill would command a majority in the National Assembly, Frances lower chamber.
The bill is the flagship legislation of Macron's second term. The unpopular plan has prompted major strikes and protests across the country since January.
As lawmakers gathered in the National Assembly to vote on the bill, leftist members of the Parliament broke into the "Marseillaise," the French national anthem, preventing Prime Minister Elisabeth Borne from speaking and prompting the speaker to suspend the session.
The atmosphere was tense outside as heavily armed guards and riot police ringed the picturesque neighborhoods around the National Assembly.
Analysis: Why France's president and labor unions are at odds over pensions
Earlier Thursday, the Senate adopted the bill in a 193-114 vote, a tally that was largely expected since the conservative majority of the upper house favors raising the retirement age.
Macrons alliance lost its parliamentary majority last year, forcing the government to count on conservative lawmakers to pass the bill. Leftists and far-right lawmakers are strongly opposed, and conservatives are divided, which made the outcome unpredictable.
The French leader wants to raise the retirement age so
that
workers put more money into the pension system, which the government says is on course to run a deficit.
Macron has promoted the pension changes as central to his vision for making the French economy more competitive.
France makes push to collect old weapons across the country
Nearly 500,000 people protested against the bill around the country Wednesday.
Economic challenges have prompted widespread unrest across Western Europe. In Britain on Wednesday, teachers, junior doctors and public transportation staff went on strike for higher wages to match rising prices. And Spains leftist government joined with labor unions to announce a historic deal to save its pension system by raising social security costs for higher-wage earners.