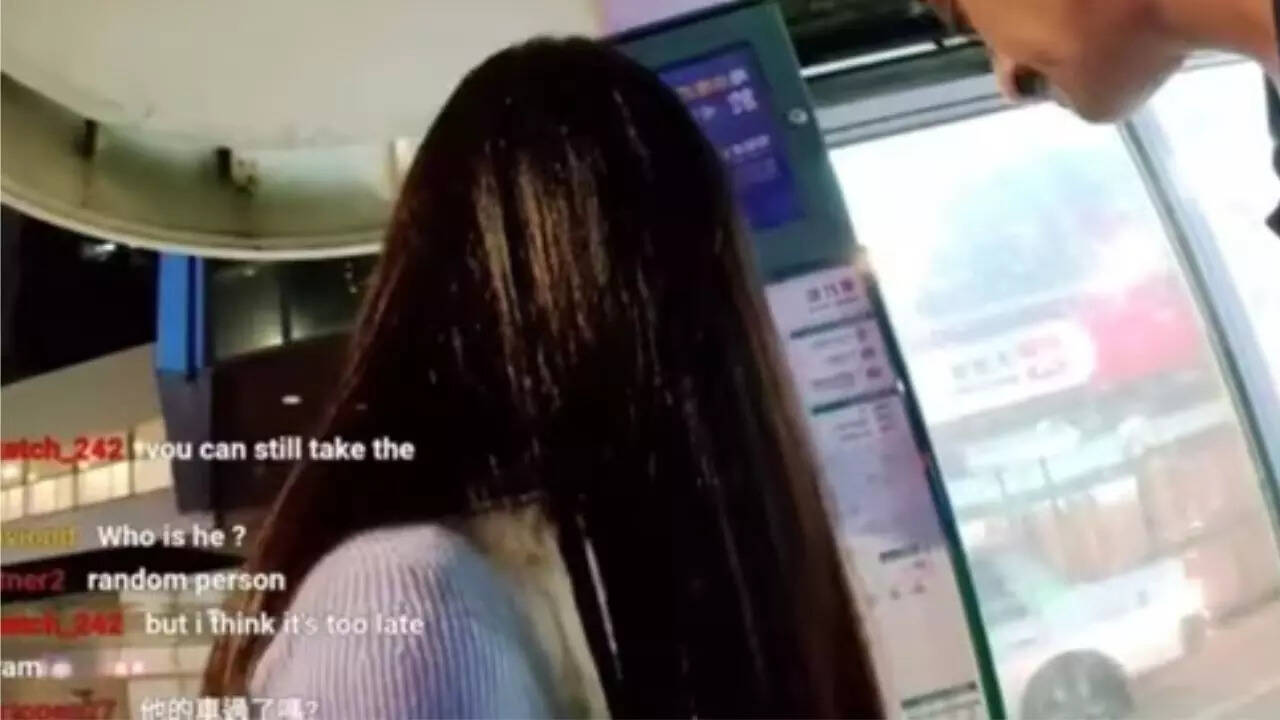 A Korean streamer was sexually assaulted allegedly by an Indian man during her recent visit to Hong Kong. The incident unfolded on Sunday when the woman was live-streaming on Twitch.
The streamer, who goes by the name may5w on Twitch, was broadcasting her day trip when an Indian man approached her near a metro station. After giving a tip about which train line to board for her destination, the man started following her. The woman started walking faster in order to escape but the man got closer and grabbed her arm.
"Listen, come with me. I'm alone," he said as the woman tried to escape.
He then pinned her to a wall as she pleaded with people to "Please Save Me."
Another passenger immediately raised an alarm, prompting the accused to flee the scene.
The entire incident, which was caught on camera, soon went viral on X.
Social media users were quick to claim that the accused worked at Rajasthan Rifles, an Indian restaurant in Hong Kong.
"The dude who sexually assaulted that streamer in Hong Kong is named Amit and he works at the Rajasthan Rifles Indian Restaurant," one person wrote on X.
Another user wrote, "Korean Vlogger Live Streaming in Hong Kong Harassed by Man on Street!! As the reports suggest – The man named Amit Jariyal, basically from HP & working in a Restaurant named Rajasthan Rifles is invloved in the incident."
It was unknown if any action had been taken against the accused.