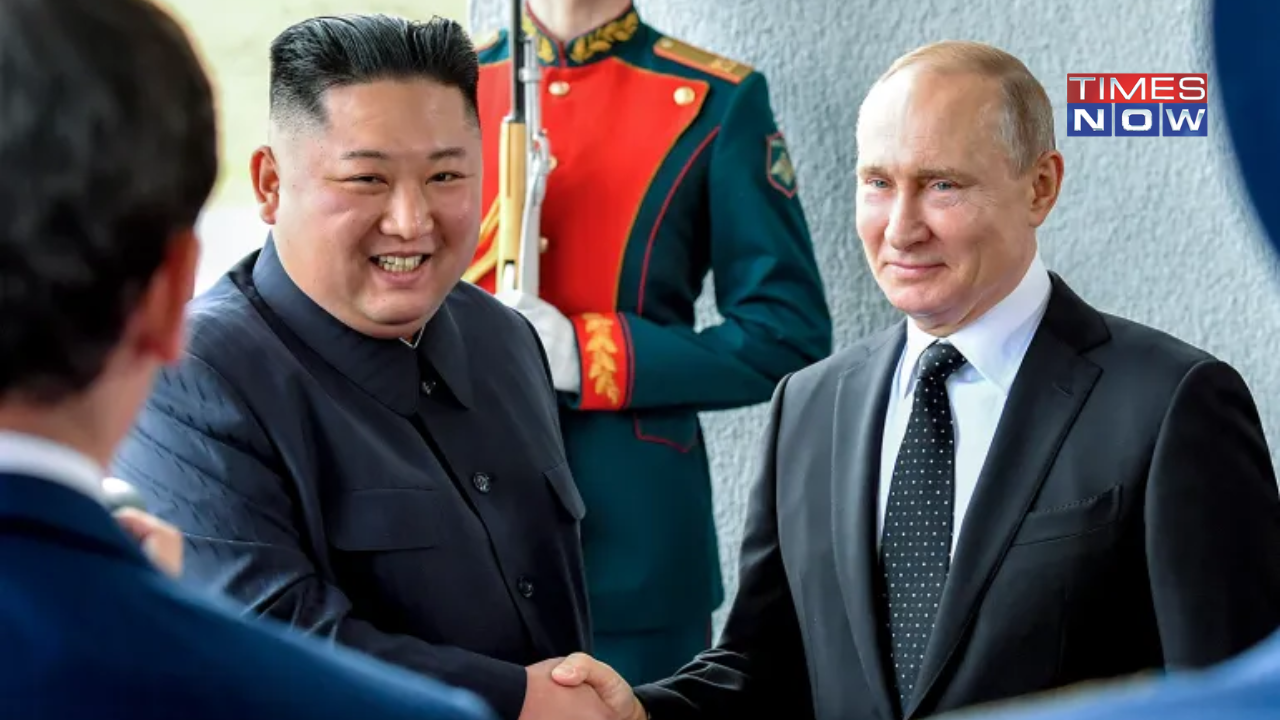 Moscow: North Korean leader Kim Jong Un has arrived in Russia. Geological satellites have confirmed that Kim's armoured train has crossed into Russia and should be reaching Vladivostok shortly. Meanwhile, this unexpected meeting between Kim and Putin has raised several concerns with the West.
As per reports, the two leaders are expected to have a comprehensive discussion about an arms deal. With this deal, North Korea is expected to extend support to Moscow in the form of weapons, military technology and food security in its ongoing conflict with Ukraine.
The North Korean leader briefly disembarked at Khasan to meet local officials at the border station, before resuming his journey to Vladivostok. Kim is expected to meet Putin on the sidelines of the Eastern Economic Forum.
Kim's visit to Russia would mark his first international trip in the last four years and his first international trip since the COVID-19 pandemic. Earlier on, the Russian Defence minister had visited Pyongyang for Liberation Day celebrations.
As per reports, Russia is in dire need of fresh ammunition and shells as the war with Ukraine enters the 19th month. On the other hand, North Korea would also be able to benefit from Russia due to the international sanctions imposed on the country.
Not only would this deal benefit Russia, but North Korea would also become a recipient of Russian arms and weapons, despite the sanctions imposed by the United Nations.
The United States and South Korea have raised their concerns regarding this "unexpected meeting" between Kim Jong Un and Vladimir Putin. Both Washington and Seoul will be monitoring the deal closely.