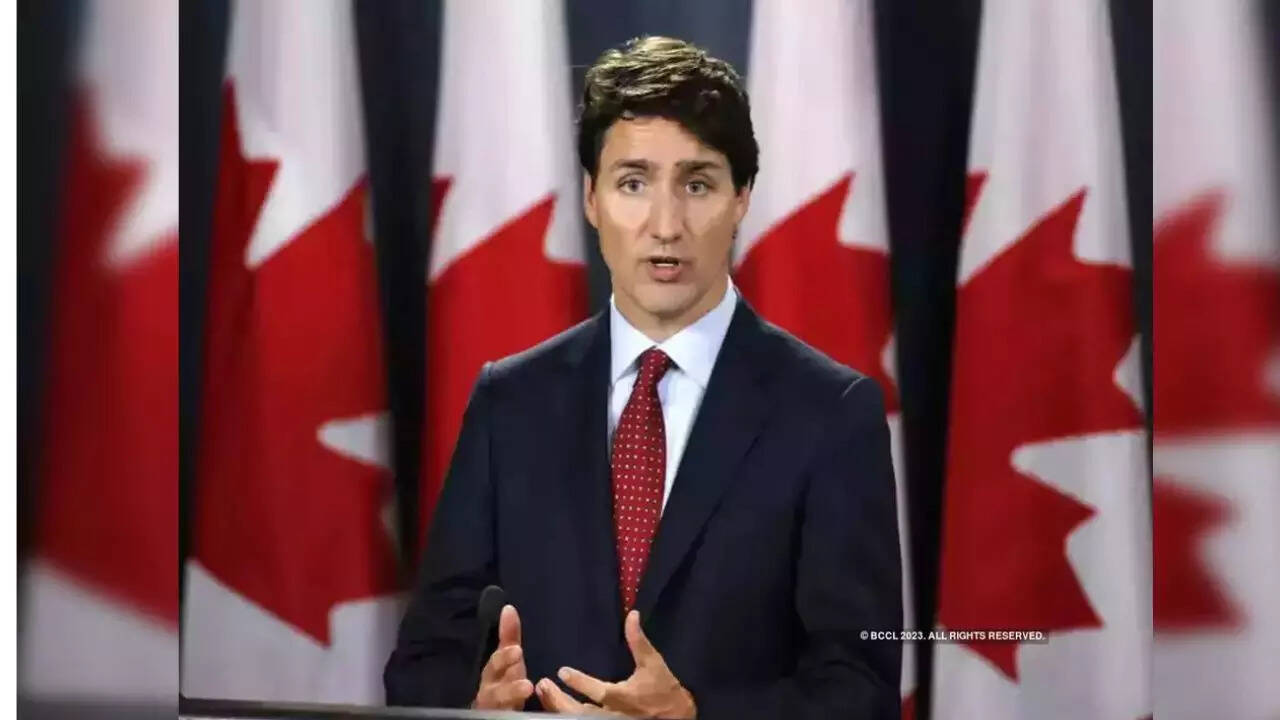 New Delhi: The India-Canada diplomatic faceoff has gone on for a week now and a solution remains to be found. So far, most of the developments have only escalated tensions, with no visible efforts to calm tempers. Justin Trudeau, the Canadian Prime Minister, is leading the charge. Meanwhile, Sikhs For Justice, a group outlawed by the Indian government is making a lot of noise, with its leader apparently threatening people to "Go back to India."
These, and a lot more. Here is the India-Canada diplomatic row in 10 points.
1. After making an explosive allegation, without evidence, that agents of the Indian government had killed Khalistani terrorist Hardeep Singh Nijjar, Trudeau has iterated and reiterated his claim on various platforms. On Friday, Trudeau said the allegations he spoke about (for the first time in public on Monday) in the Parliament had been shared with the Indian government.
"Canada has shared the credible allegations that I talked about on Monday with India. We did that many weeks ago. We are there to work constructively with India. We hope that they engage with us so that we can get to the bottom of this very serious matter, Trudeau said at a press conference
2. Meanwhile, Gurpatwant Singh Pannun, leader of the pro-Khalistan group Sikhs For Justice issued a threat to Indo-Canadian Hindus and raising questions on their loyalty to Canada. "Indo-Canadian Hindus, you have repudiated your allegiance to Canada and Canadian Constitution. Your destination is India. Leave Canada, go to India," Pannun is heard saying in a video going viral on social media.
He goes on to say: "Pro-Khalistan Sikhs have always been loyal to Canada. They have always sided with Canada and they have always upheld the laws and the Constitution."
3. India has continued to defend its stance and maintained that the allegations raised by Justin Trudeau are "absurd and motivated". New Delhi has also issued an advisory for Indian nationals and students living in Canada calling for caution. "Given the deteriorating security environment in Canada, India students in particular are advised to exercise extreme caution and remain vigilant.
4. Earlier in the week, Canada decided to expel an Indian diplomat and then India decided to expel a top Canadian diplomat is an tit-for-tat move. India said it had decided to expel the diplomat, amid a "growing concern at the interference of Canadian diplomats in our internal matters and their involvement in anti-India activities."
5. The Indian government has accused Canada of diplomatic interference in internal affairs. The Foreign Ministry has asked Canada to downsize its diplomats in India since their presence is bigger than what India has in Canada. India has also accused Canada of not acting upon "specific evidence about criminal activities" by Canada-based individuals.