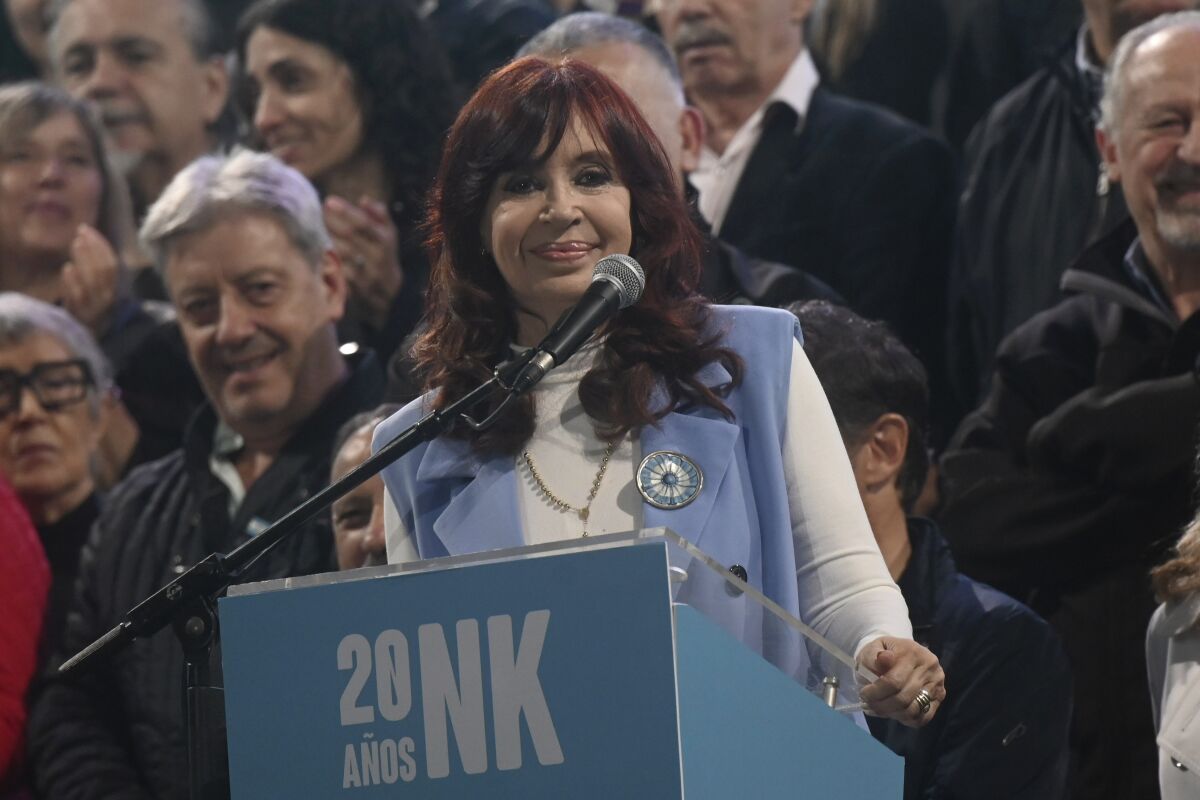 Judge dismisses corruption case against Argentina's vice president
Mexico & the Americas
DANIEL POLITI
June 5, 2023
A judge in Argentina on Monday dismissed a long-running money laundering case against Vice President Cristina Fernndez de Kirchner, after prosecutors and state agencies said there was no evidence she was involved in a crime.
Federal Judge Sebastian Casanello ruled that Fernndez de Kirchner be removed from what had come to be known as the K money case because it involved alleged kickbacks and money laundering on behalf of the Kirchner family by businessman Lzaro Bez.
Prosecutor Guillermo Marijuan said late last month there was no evidence that Fernndez de Kirchner, a former president (2007-15), was involved in the corruption for which Bez has been sentenced to 10 years in prison.
Bez was a close associate of both Fernndez de Kirchner and her late husband and predecessor, Nestor Kirchner, who was president from 2003 to 2007. The case began with allegations that Bez was paid for public works contracts that were never completed and that he then laundered that money on behalf of Kirchner and his wife.
Prosecutors request 12-year sentence for former Argentine President Cristina Fernndez
Argentinas tax agency and anti-money laundering agency also agreed that Fernndez de Kirchner, who remains politically powerful, should be removed from the case dating back to 2013.
Without an accusation, there is no possibility of a criminal process, Casanello wrote in his three-page resolution.
Marijuan had said that while it is clear that there was a close and direct personal relationship between Bez and the vice president, that does not mean she was involved in the money laundering of an estimated $65 million that led to Bezs conviction.
Bez was the owner of Austral Construcciones, one of the main companies favored with public works contracts during the tenure of Fernndez de Kirchners administration as well as that of her late husband.
In an interview late last month, Marijuan said that he didnt find any proof that links Cristina Fernndez to this case.
In December of last year, another court sentenced Fernndez to six years in prison in a separate case for fraudulent administration, which included a lifetime ban on holding public office. That conviction can still be appealed and reviewed by higher courts, a process that could take years, and she remains immune from arrest in the meantime.