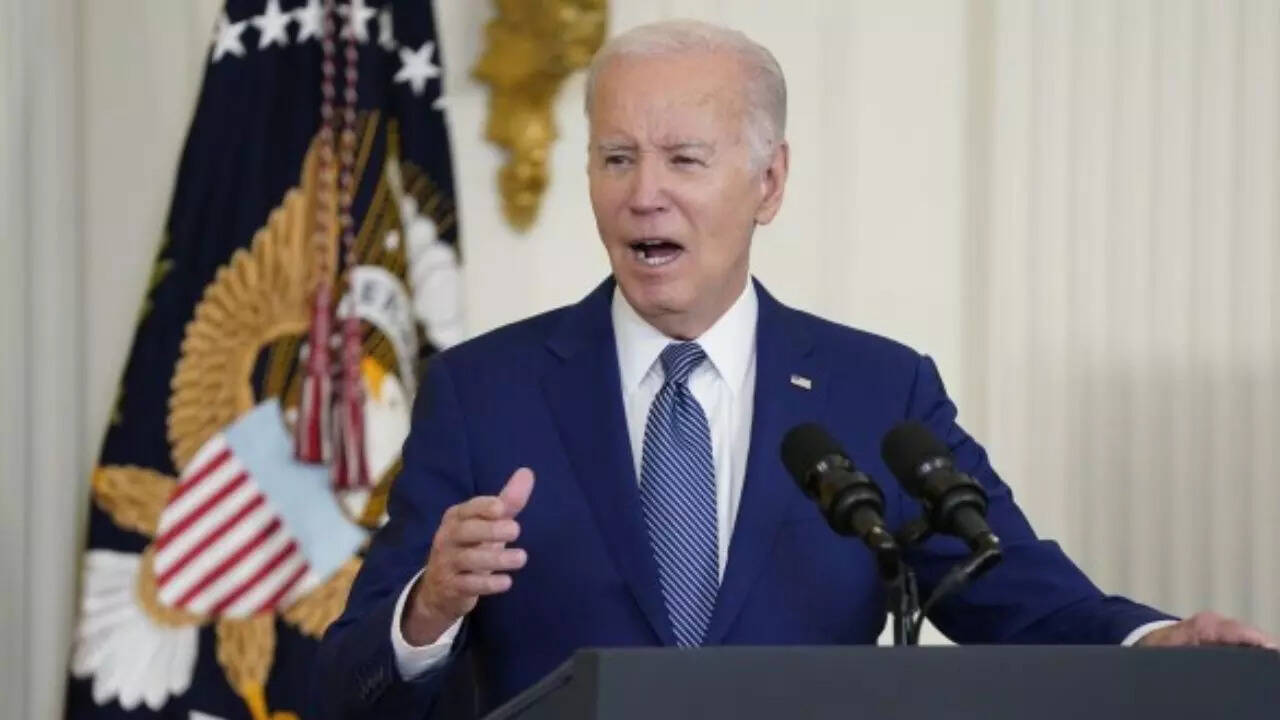 Washington DC: US President Biden Joe Biden is gearing up to run for his second presidency but his apparent lapses of memory or an intermittent state of confusion have begun to tell on him. The US and international media have been agog with comments as Biden blundered into his second gaffe in as many days, triggering concern over his mental agility.
At a speech in Washington, the 80-year-old president forgot that he was addressing the Congressional Hispanic Caucus Institute and instead praised the values of the Congressional Black Caucus at the meeting that was made up of African-American members.
As is his style and habit, he began to intersperse the speech with a narration of his childhood tales. Speaking about the work of Sister Norma Pimentel, a Mexican-American nun who was receiving an award for her charity work helping refugees crossing the US southern border, Biden said, "I know Sister Norma lives the lessons nuns taught me growing up: feed the hungry, care for the sick, welcome strangers. They echo what my dad taught me… My dad used to say: everyone, everyone is entitled to be treated with dignity and respect. The Congressional Black Caucus embodies all those values." That was a gaffe that was not lost on what was largely a Hispanic audience.
Second blunder in two days:
Ony a day earlier Biden bumped into a Brazilian flag during a press conference at the UN with Brazilian President Lula da Silva and then apparently forgot to shake the Brazilian leader's hand as he left the stage. Lula looked like he had taken that as a snub.
The re-election bid that Biden plans involves a punishing re-election campaign and when the Americans poll to choose their next president, Biden will be almost 82, and by the time he ends a full second term in office, He will be just four years short of 90. He is already America's oldest president in office.
Recent polls show that three-quarters of Americans believe he is too old to seek a second term, including a majority of Democrats. Normally, Biden avoids taking any queries on his age. But at a fundraiser at a Broadway theatre in New York, he said that his experience helped him deal with crises like Russia's invasion of Ukraine and the Covid pandemic.
"A lot of people seem focused on my age. I get it, believe me, I know it more than anyone. I'm running because democracy is at stake, because in 2024 democracy is on the ballot once again. And let there be no question: Donald Trump and his MAGA Republicans are determined to destroy American democracy," Joe Biden said.