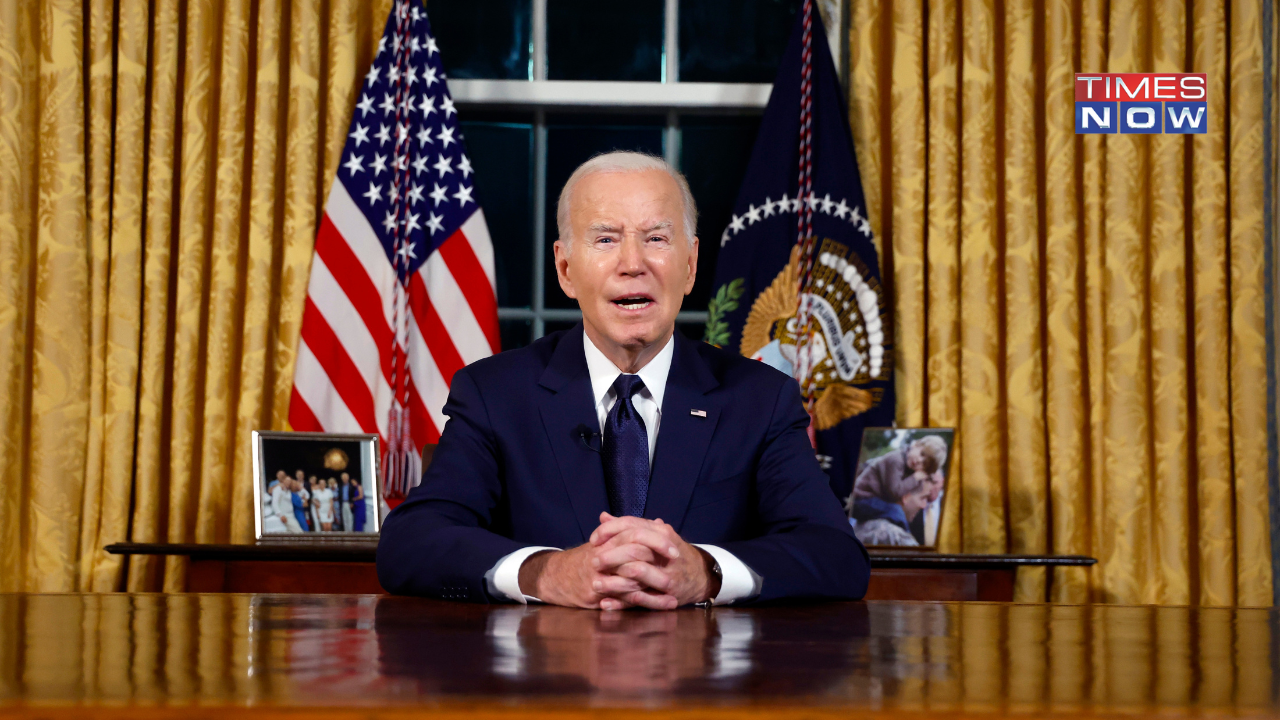 Washington DC: US President Joe Biden has made history on his birthday! The current president has now officially become the oldest president serving in office. Before Biden, the oldest president serving in office was Ronald Reagan at the age of 77.
Biden, who was born on November 20 1942, began his birthday celebrations by pardoning turkeys ahead of Thanksgiving 2023 Celebrations. However, as the President brings in his 81st birthday, Americans are growing more and more concerned about his age.
The Democrat has become the oldest President in office after Republican leader Ronald Reagan. The 81-year-old leader is also contesting for a second term at the White House, which means if he is re-elected, he would be 86 by the time his term ends.
While Americans pour out wishes for President, poll after poll reveals that the voters are extremely concerned with his age and the impact it will have on the politics of the country.
A series of trips, falls, stumbles, spacing out and rambling answers at press conferences only adds to the worry of the American voters as they brace for the 2024 Elections.
Despite the rising concerns, Biden has joked about his age on many occasions. While meeting union workers in Illinois, a reporter had tripped in the media area, to which, Biden was quick to say, "i just want the press to know that wasn't me".
POTUS has also played his age to his advantage by portraying himself as a safe pair of political hands, as compared to his leading competition Donald Trump.
Donald Trump, if re-elected, would be 77, the same age as Reagan when he stepped down. But polls reveal that his age does not raise as much concern to voters as it does with Biden.
The United States will be voting for their next president in November 2024. All 50 states head to the polls on November 5, 2024, to elect their next president. As of now, Joe Biden and Donald Trump are leading the polls from their respective parties