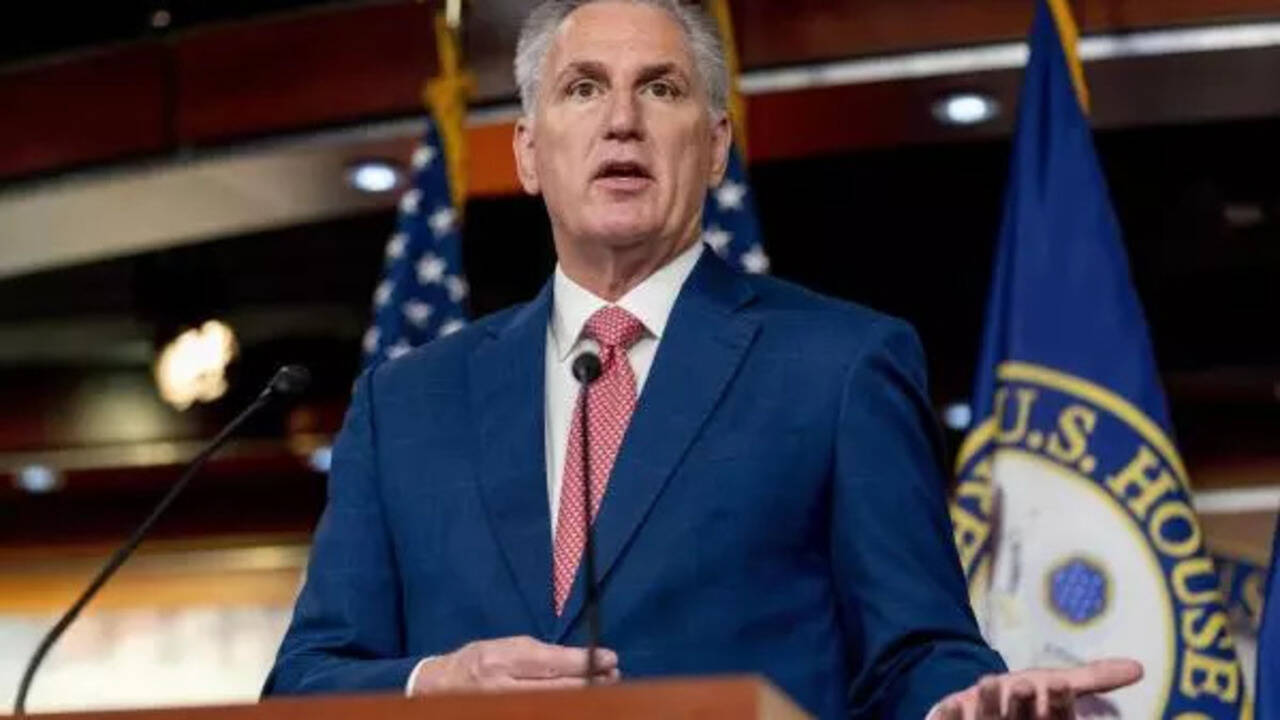 Washington DC: House Speaker Kevin McCarthy endorsed an impeachment inquiry into President Joe Biden early on Tuesday.
Speaking to reporters, he said: "I am directing our House committees to open a formal impeachment inquiry into President Joe Biden."
The Republican 'has been moving in the direction of an impeachment inquiry, calling it a 'natural step forward' for the House GOP to gather more facts', NBC News reported.
If McCarthy manages to get the required votes, Biden will become the fourth US President to face impeachment. Andrew Johnson (1868), Bill Clinton (1998) and Donald Trump (2019 and 2021) are the other ones. However, they were not convicted.
McCarthy, as per several reports, will tell Republican lawmakers that House Oversight and Accountability Chairman James Comer (R-Ky.) and House Judiciary Chairman Jim Jordan (R-Ohio) have found enough information.
Republicans have claimed that Biden financially benefited from his son Hunter's dealings outside the US. McCarthy will need a majority in the house to go ahead with the impeachment.
The Republicans have a slim advantage in the House.
The Senate will hold an impeachment trial with the Supreme Court Chief Justice as chair. If found guilty, Biden can be removed from office and never be able to hold elected office again.
If not found guilty, he will continue to serve in office.