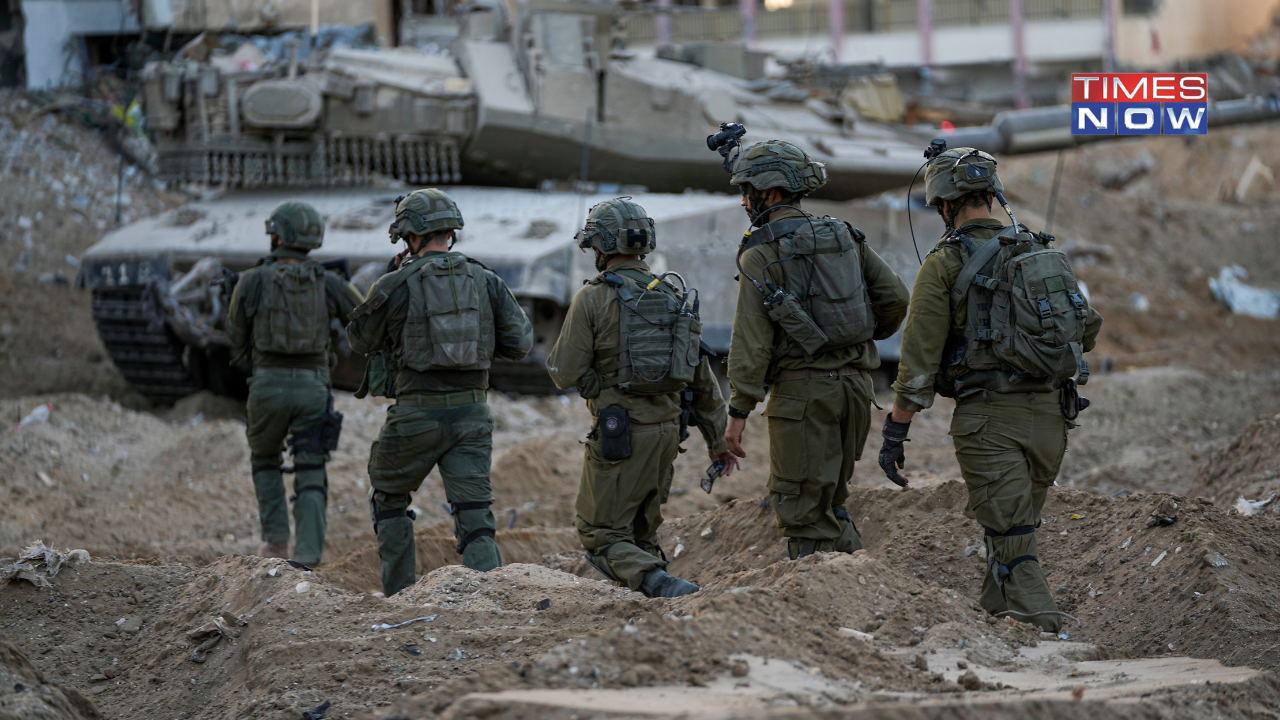 Tel Aviv: As the Israel-Hamas war intensifies, the Israeli police will now be investigating cases of rape and sexual violence during the October 7 Hamas attacks. The Israeli police will be going through forensic evidence, videos and witness testimony to document any cases of sexual violence that took place on the day of the terror attack.
As per witness reports, women and girls who were caught up in the terror attack were "brutalised" sexually, physically torutured and then killed.
Police Superintendent Dudi Katz told CNN that Israeli officers have collected over 1,000 statements and more than 60,000 video clips of testimonies related to the Hamas attacks. In these accounts, several instances of rape have also been reported by witnesses. As of now, it remains unclear if any of the rape victims have survived that brutal attacks.
As per CNN, the harrowing reports reveal the inhumane nature of crimes Israelis were subject to by Hamas. Speaking to the US-based media house, a paramedic from the 669 Special Tactics Rescue Unit shared that while responding to the calls from Kibbutz Be'eri, he found the bodies of two teenage girls in a bedroom.
The paramedic, who did not want to be named, stated that one of the girls was found on her stomach on the floor with her pants pulled down towards her knees and a bullet wound on the side of her neck and head.
"There's a puddle of blood around her head and there's remains of semen on the lower part of her back," the parademic recalled. He added that he has no doubt the girl was raped but was sure if she had died first or not.
Similar horror stories were reported from the site of the Nova Music Festival where around 340 people were killed by Hamas terrorists. One of the organisers of the music festival recalled seeing female victims with no clothes as he tried to escape.
"Their legs were spread out and some of them were butchered," he told CNN. He added that it seemed like women had been specifically targeted for sexual violence.
Another survivor of the Nova attack stated that she saw a few terrorists raping a woman and then "passing her on" once they were done. "They bent someone over and I understood he was raping her, and then he was passing her on to someone else," stated the witness, who did not want to be named.
As Israel prepares for this investigation, authorities have acknowledged that they have a long road ahead and this investigation itself may take months.
The Israel-Hamas war broke out on October 7, 2023, after the militant group carried out a terror attack on the Jewish state, This attack killed 1,200 Israelis and the group took over 200 people as hostages back into Gaza.