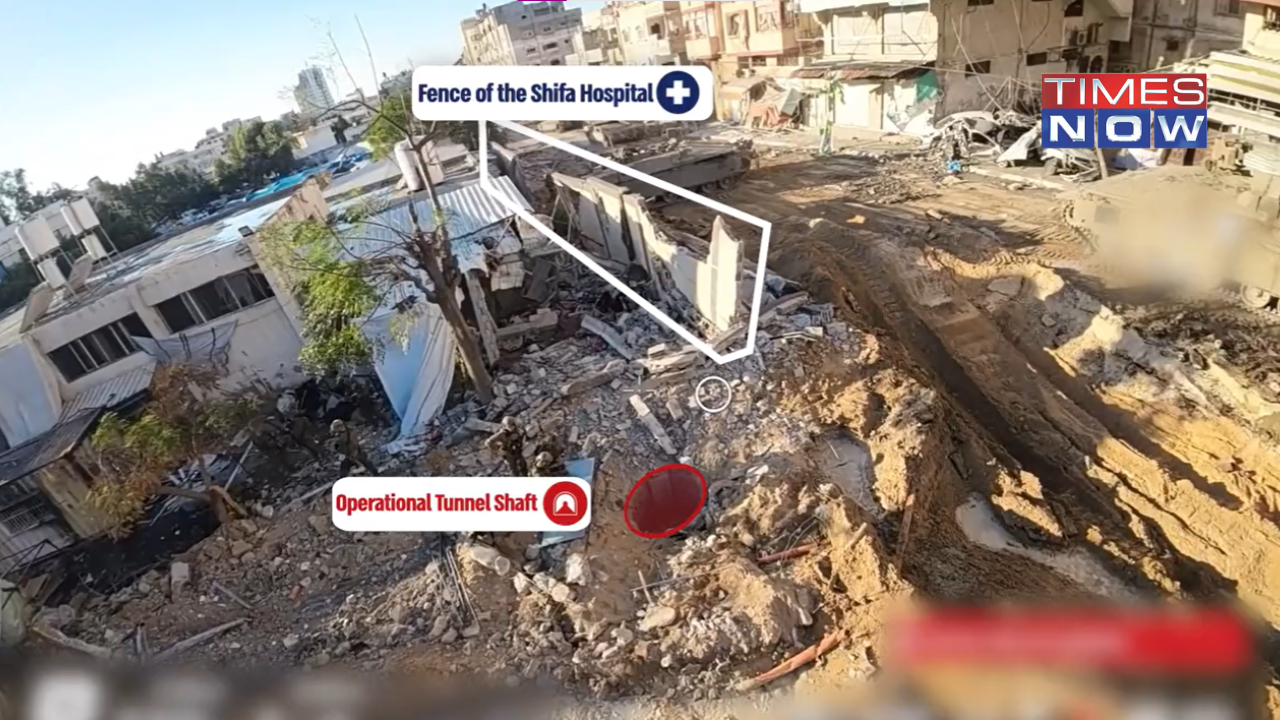 Gaza: Israeli forces have released footage of a 55-metre-long tunnel alleged to be used by Hamas under the al-Shifa Hospital in Gaza. The Israeli Defence Forces and Israeli Securities Authority took to X to release the footage of the secret tunnel.
"IDF and ISA forces revealed a significant 55-meter-long terrorist tunnel, 10 meters underneath the Shifa Hospital complex during an intelligence-based operation," read the tweet posted on social media platform X.
"The tunnel entrance contains various defence mechanisms, such as a blast-proof door and a firing hole, in an attempt by Hamas to block Israeli forces from entering," added IDF.
Israeli forces began raiding al-Shifa Hospital, the main and largest hospital in Gaza City. As per Israeli forces, Hamas has been operating from secret tunnels strategically placed under hospitals and schools.
In the shocking footage released today, the Israeli forces have found the reported tunnel used by Hamas, which is at least 55 metres long and 10 metres underneath the Gaza hospital.
"For weeks we've been telling the world about Hamas' cynical use of the residents of Gaza and patients of Shifa Hospital as human shields. Here is more proof," stated the IDF.
The IDF has alleged that Hamas as an elaborate underground network which Israeli forces have nicknamed as the "Gaza Metro". As per Israel, these tunnels are used to transport people, goods, store rockets and other ammunition.
Since the Israel-Hamas war broke out on October 7, 2023, Hamas took over 200 hostages back into Gaza. As of now, four hostages have been released. The released hostages also recalled being taken underground and described a "spiderweb" of tunnels via which they were being moved across Gaza by Hamas.