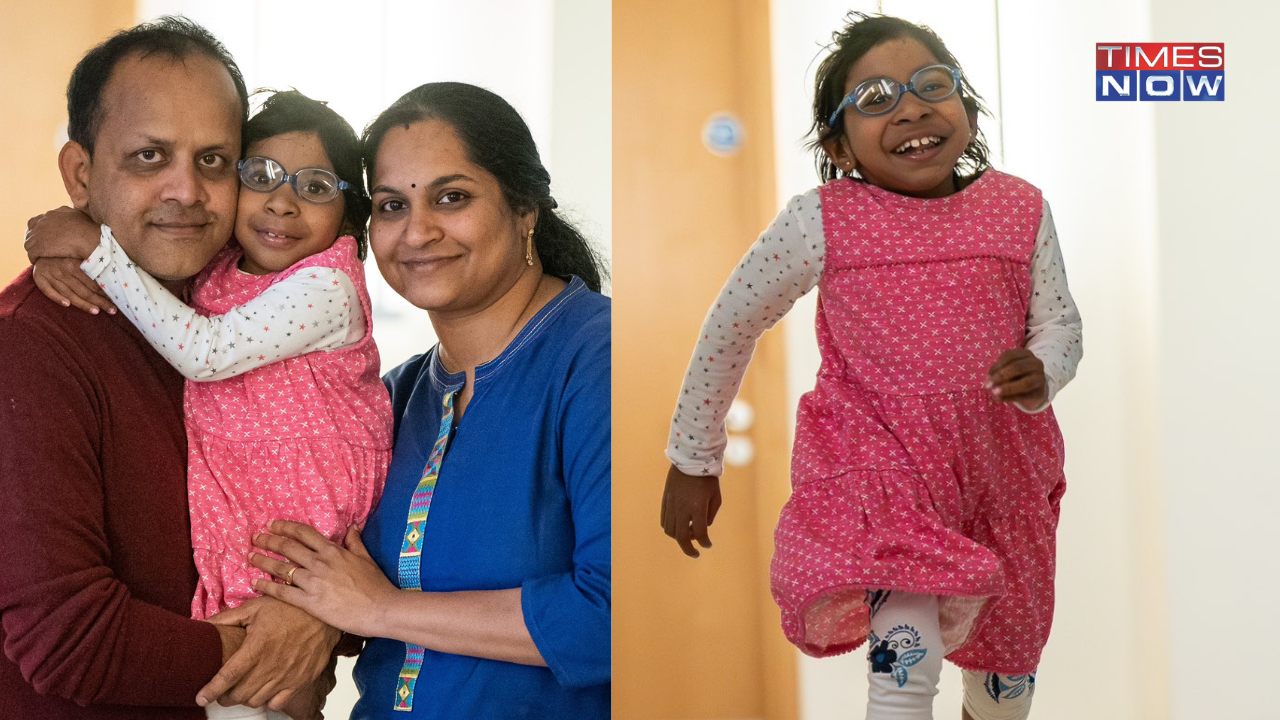 London: An eight-year-old Indian-origin girl, identified as Aditi Shankar, was declared first person to have transplant, without having a need for drugs for lifetime in the history of UK's National Health Service (NHS), after her immune system was reprogrammed by doctors. Aditi had undergone kidney transplant.
The eight-year-old girl, received a stem cell transplant using bone marrow, taken from her mother Divya. Her mother also donated her kidney. Aditi Shankar is suffering from a rate genetic condition.
Clinical Lead for Renal Transplantation at GOSH and Professor of Paediatric Nephrology and Transplantation at University College London Great Ormond Street Institute of Child Health, Professor Stephen Marks said, "This is the first time I have cared for someone in 25 years who has not required immunosuppression after kidney transplantation."
"We hope that our research will provide the option for more children, like Aditi, for whom kidney transplant was not previously an option, to have the opportunity to have a life-changing kidney transplant," PTI quoted Professor Marks as saying.
As per the doctors, for Aditi it became possible because she received her mother's bone marrow, as she had an immune condition, six months before receiving a kidney transplant for severe irreversible kidney failure.
This reprogrammed her immune system to be the same as her donor kidney, so her transplanted organ would not attack Aditi's body.
"The past three years Aditi's energy had been lost to dialysis. After her kidney transplant, almost instantly, we saw a big change in her energy levels. We take our organs for granted, but we all have such a gift in us," said Uday Shankar, Aditi's father.
"The past three years she has been restricted with a Hickman line [a tube which delivers treatments and takes blood samples directly from a vein] and all she wanted to do was for her line to go away so she could go and splash in the water. She is now starting swimming lessons," he shared.
Usually, organ transplant recipients are on immunosuppressant medications for the life of their kidney transplant. Using the same donor for the bone marrow and kidney transplant means that the immune system is reprogrammed so that it becomes a match for the new kidney – reducing the problems associated with rejection as much as possible.
As the first in the UK, it is hoped that Aditi's treatment success will lead to further investigations into how a bone marrow transplant followed by a kidney transplant from the same living donor could be used to treat more seriously ill children and adults with kidney failure and other conditions.
However, the experts said that this will only be for seriously ill patients who have no other alternative, as the risks associated with a double transplant are greater than that of a regular kidney transplant.
"The teams had to use all their expertise and some out-of-the-box thinking to sort the scientific, ethical and practical challenges that the case presented. We are absolutely delighted to see how well she is doing and are incredibly proud to share this success with Aditi and her family. We are already working to see how this breakthrough can underpin further research to help more families," said Dr Giovanna Lucchini, the bone marrow transplant consultant, and Dr Austen Worth, an immunology consultant.
Great Ormond Street Hospital is the UK's largest centre for paediatric kidney transplantation and stem cell transplantation and also leads on research projects in the field.
(Inputs from PTI)