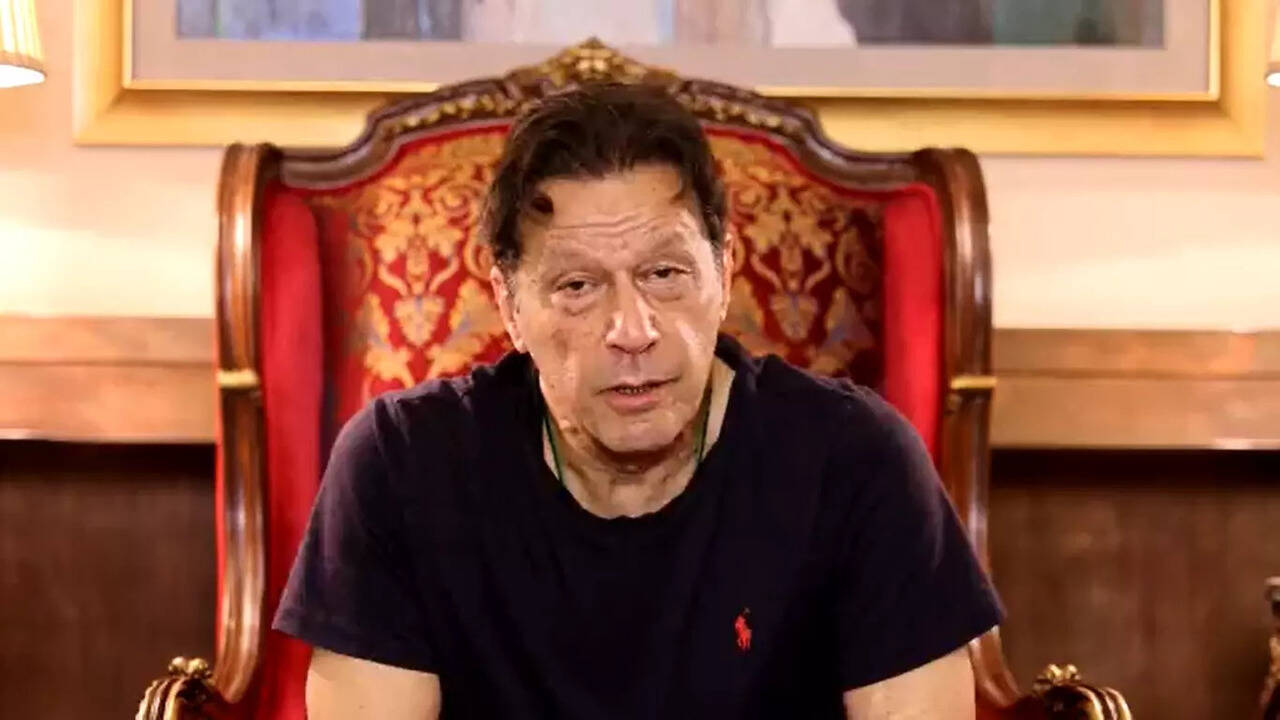 In a major relief for former Pakistan prime minister and Pakistan Tehreek-e-Insafchief Imran Khan, the Lahore High Court has ordered police to stop operations at his Zaman Park residence.
The court said no police action should be taken until Islamabad High Court passes any order. Khan is likely to appear in Islamabad Court on March 18.
Earlier, Imran Khan had accused the Shehbaz Sharif government of faking his arrest in the garb of abducting and assassinating him.
On Tuesday, Imran Khan's supporters fiercely clashed with police outside his house in an attempt to prevent his arrest. The site outside Khan's residence at Zaman Park became a battleground as police clashed with PTI supporters.
Amid the clashed on Tuesday, Imran Khan issued a video message to his supporters to come out on the streets.
Two non-bailable arrest warrants were issued against PTI chief Imran Khan in Toshakhana and judge threatening cases.
Imran Khan On Monday failed to appear before the courts in these two cases. Imran Khan is currently recovering from a gunshot wound he suffered during an assassination attempt on him in Wazirabad last year. He has also skipped hearings in several cases.
Earlier, the court had instructed the Punjab's Inspector General of Police, Chief Secretary and chief of operations of Islamabad police (operations) head to appear in court.
On Wednesday morning, Islamabad Police, backed by Punjab Police and Rangers resumed efforts – which began on Tuesday – to arrest the ex-premier in connection with the Toshkhana case. Imran Khan has skipped apprearance several times, which led to the judge issuing non-bailable arrest warrants for him.
However, they were met with strong resistance from PTI workers, who pelted stones at them. The police responded with volleys of tear gas.
The PTI alleged on Wednesday that the party chief's residence was "under extreme attack" as it posted footage of armed law enforcement personnel opening fire, Dawn reported.
In a tweet, the party shared a video alleging "open firing by Rangers and Police", without specifying when the video was filmed.
(With inputs from IANS)