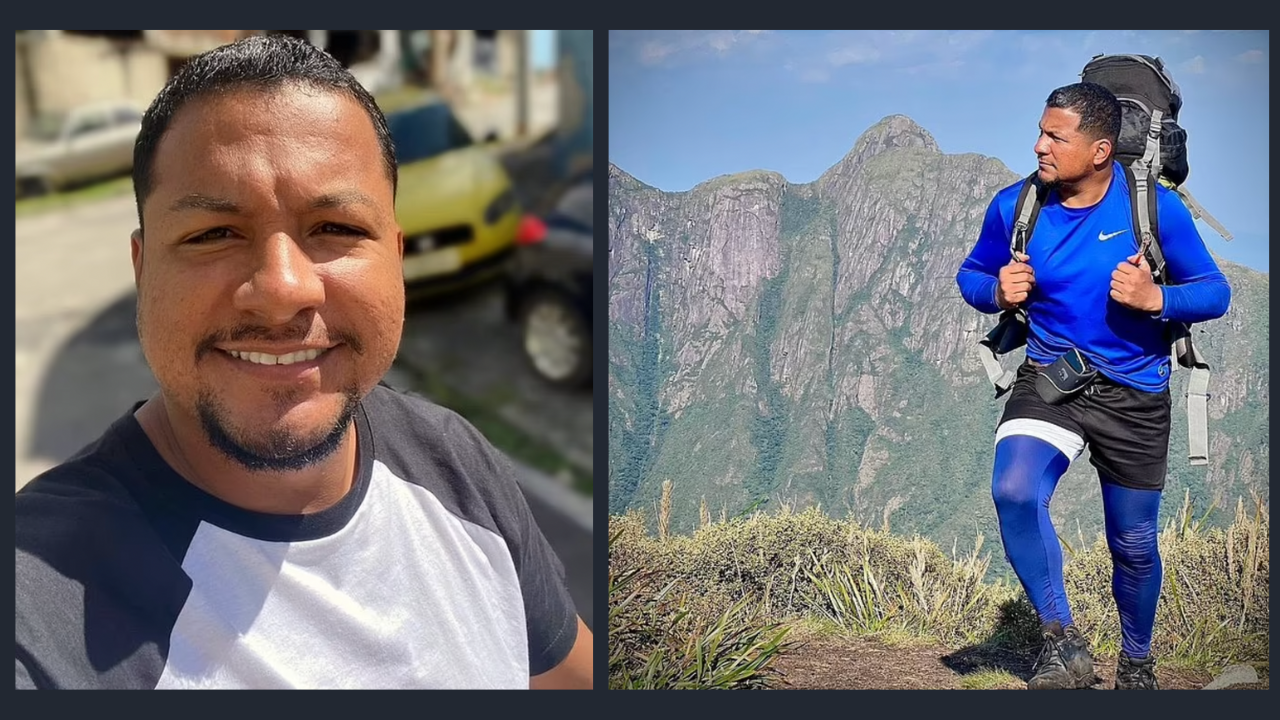 An experienced tour guide was killed by a freak lightning strike in Brazil, after he had warned the tour group that he was leading, that it would rain.
Leilson de Souza, 36, was leading hikers through a trail at Tijuca National Park in Rio de Janeiro, Brazil on Sunday morning, when he was struck by a lighting bolt. He was declared dead on the scene.
The moments leading upto the horrific incident have been captured on video.
Karlla Araújo, 26, one of the members of his group, was recording a selfie video and showed the group standing on top of a large rock and de Souza pacing over another moments before he was struck, capturing his last moments.
A loud sound is heard and Karlla can be heard screaming right before the video cuts off.
Souza had told them that it was going to rain in the afternoon. However, he also said that since the weather could change from an hour to the next it would be ok for them to keep on hiking, Araújo told Brazilian online news outlet G1.
The group followed de Souza, an experienced guide of 10 years, and headed on the two-hour hike to the top of the peak but it started to rain midway through their trek.
'He asked if we wanted to continue and everyone decided, yes.' Araújo said. 'The guide said there was a chance to get out to the end and have a view of the sun.'
The last moments where what had been captured on video, before tragedy struck.
An air ambulance was dispatched to the site, but de Souza was dead by the time paramedics had arrived.
The hikers were escorted by one of Souza's brothers, who has also been taking a course to become a tour guide like Souza.
'We were in total despair. I wanted to go down but at the same time I was afraid, because more lightning could strike,' Araújo said.
De Souza enjoyed the sport of hiking and was studying environmental management in college.
Authored by Feba Bovas