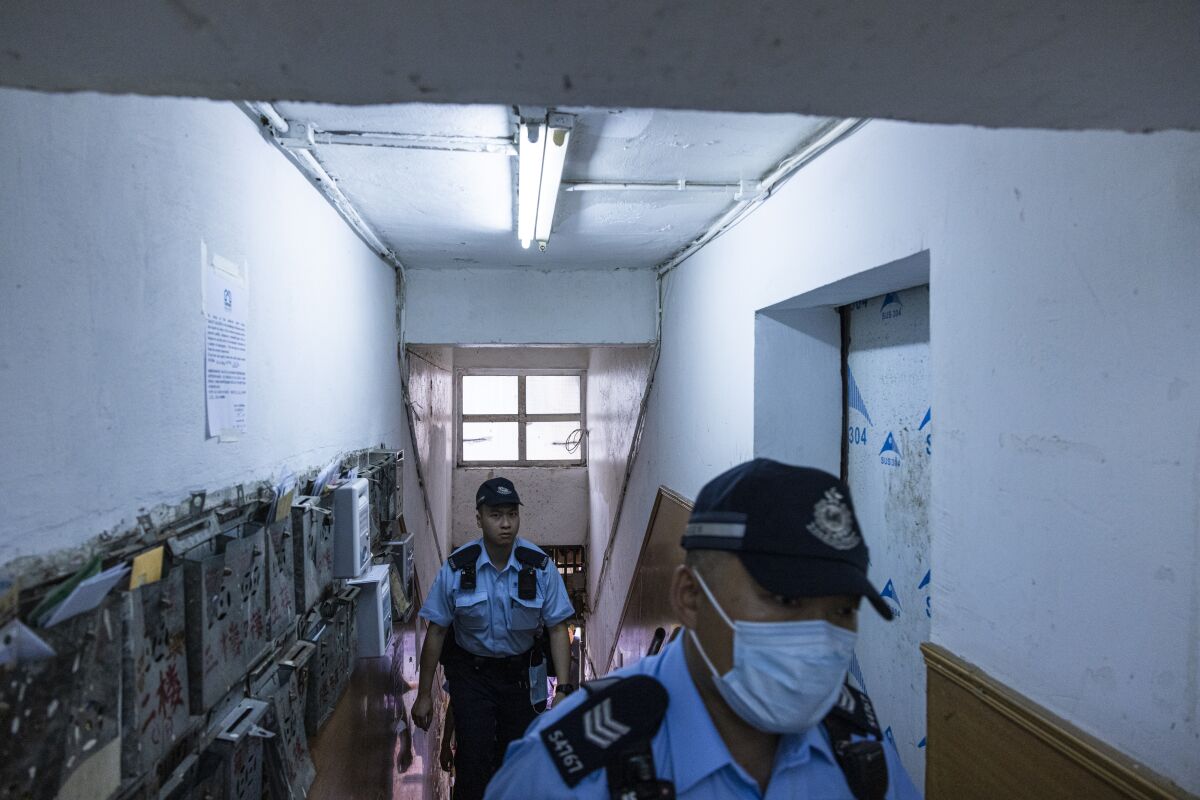 Hong Kong police arrest woman accused of killing 3 young daughters
KANIS LEUNG
June 5, 2023
Hong Kong police arrested a woman accused of killing her three young daughters Monday in a case that has shocked many in the city, where violent crime is rare.
The three girls, aged 2, 4 and 5, were unresponsive when officers arrived at their apartment after receiving a call from the woman, who told police that they had been killed by her husband, police said. Police Supt. Alan Chung said that the woman and her husband had been separated for about a year and that they believe the woman was guilty of the killings.
The children were declared dead at a hospital. Chung said no wounds were found on their bodies and no sharp objects or drugs were found at the scene. He said that a bloodstained pillow was found and that it was possible it was used to smoother the children.
An investigation indicated that the case was linked to family relationship problems, Chung said.
This is a very serious family violence case, he said.
The woman and the girls lived in a small apartment in Sham Shui Po, one of the poorest districts in the city, Chung said.
No survivors found after plane that flew over D.C., causing fighter jet to scramble, crashes
The woman appeared normal when police arrived at the apartment, and there was no evidence that she had a bad relationship with the girls, he said.
Monday's case was the second in three days involving killings that have shocked many Hong Kong residents.
On Friday, a man fatally stabbed two women at a shopping mall in an apparently random attack. An initial investigation found no evidence of any relationship between the suspect and the victims, police said.
A local court Monday ordered a psychiatric examination for the suspected attacker, according to the South China Morning Post.