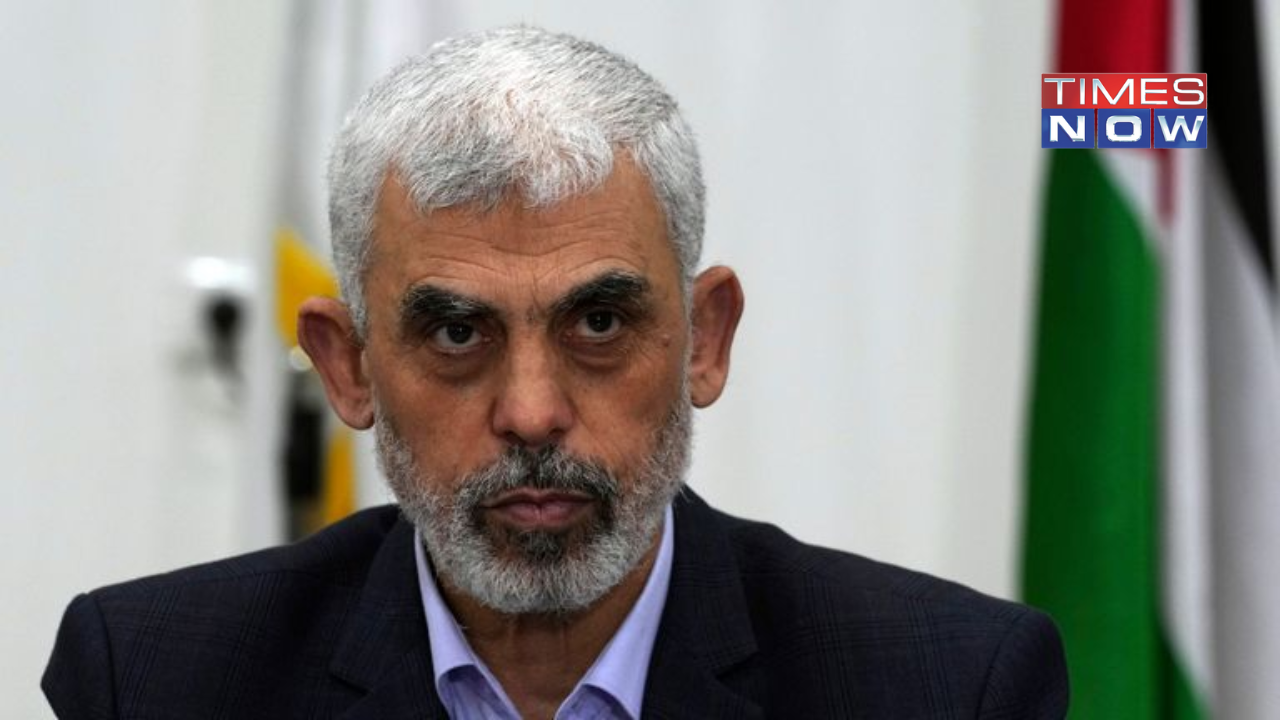 Gaza: As the Israel-Hamas War enters Day 45, Israel has once again reaffirmed its stance to "destroy Hamas". One of the missions of its extensive operations in gaza is to hunt down Hamas mastermind Yahya Sinwar.
Earlier this month, Israeli Prime Minister taunted the Hamas leader and compared him to Nazi dictator Adolf Hitler. Netanyahu accused Sinwar of hiding like Hitler while Gazans continue to suffer.
Netanyahu added that Sinwar "doesn't care about his nation and is acting like a little Hitler in his bunker."
"[Sinwar] cares about his people as much as he does about a speck of dust," the Israeli PM added further. As Israel continues to increase its ground operations in Gaza to complete its goal of wiping out Hamas, Sinwar remains at the top of the Israeli hit list.
75 miles away from the site of the Hamas attacks, a poster has been hung on the wall of the Israeli Defence Ministry in Tel Aviv. The poster has faces of various Hamas commanders, and lines across those faces who have been killed. Reports state that Sinwar is at the top of the poster.
The Israeli Government and military have stated on multiple occasions that Hamas has been working in secret tunnels, dubbed the "Gaza Metro". Israeli forces also released footage of a 55-metre-long tunnel near al-Shifa hospital in Gaza, which added to their claims of Hamas' secret underground city.
Netanyahu and Israeli Defence Minister Yoav Gallant have vowed that the IDF will return after killing Sinwar during its various ground operations in the Gaza Strip.
Who is Yahya Sinwar?
Yahya Sinwar, the 61-year-old Hamas leader, was born in Khan Younis in southern Gaza. In the late 1980s, Sinwar helped found Hamas' military wing during the first Palestinian uprising.
In 1989, Sinwar was sentenced to life in prison by the Israeli military, which was still running its operations from inside Gaza at that time.
In prison, Sinwar became fluent in Hebrew, increased his knowledge of Israel and soon established himself as the Hamas leader. Years after surviving a brain tumour, Sinwar was released by Israel in 2011 as part of a prisoner exchange deal. More than 1,000 Palestinian prisoners including Sinwar were sent back into Gaza for an Israeli Soldier Gilad Shalit.
At the time, Israel didn't think Sinwar was a threat as he had killed fellow Palestinians not Israelis. Hence the swap for Sinwar was not objected to by Israel.
Since the war broke out on October 7, 2023, Sinwar has been missing in action and has not released a single statement, as compared to his fellow leader Ali Baraka, who has been vocal about the Hamas plan from Beruit, Lebanon.