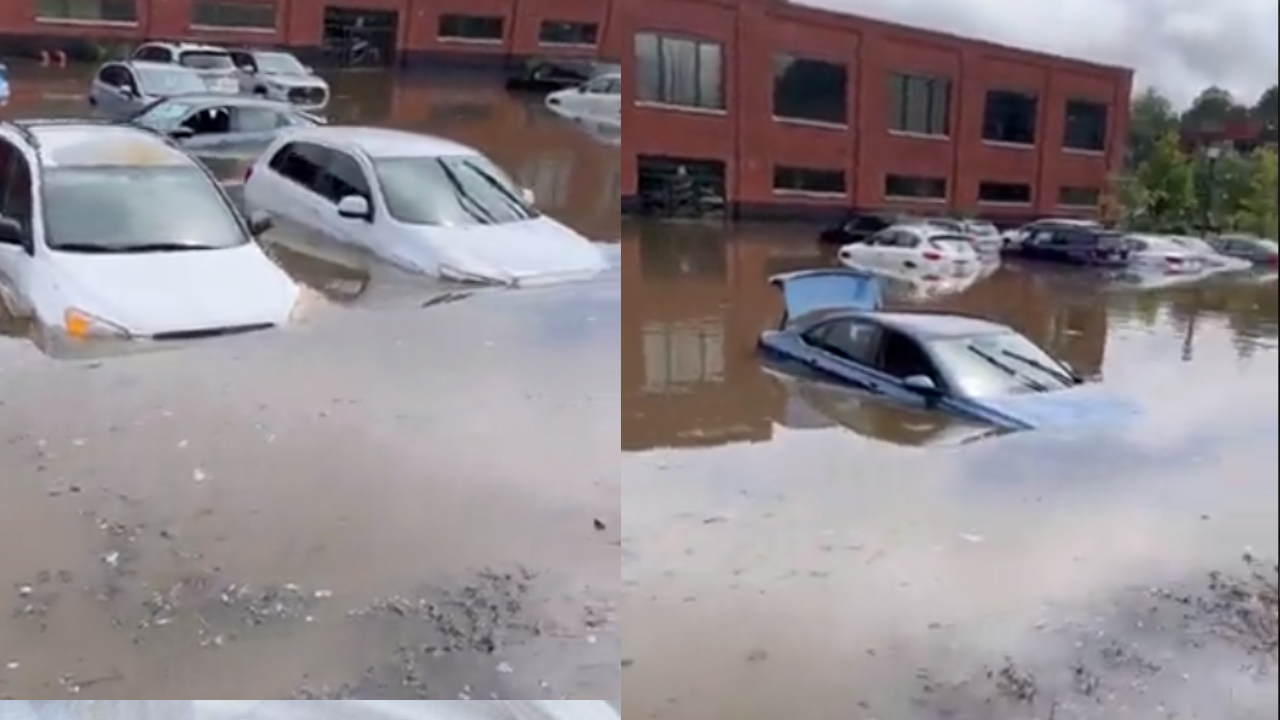 Boston: Heavy rainfall lashed central Massachusetts over the past 24 hours. Flash floods have been reported in parts of Massachusetts and Rhode Island. Floodwaters have caused heavy damage in the area. On Monday night a flash flood emergency was issued by the National Weather Service.
Video of vehicles being washed away in floodwaters also surfaced online. Some vehicles at a Cadillac dealership on Main Street in Leominster fell into a sinkhole, reported news daily WCVB. Due to the flooding, a massive sinkhole also opened up in the middle of Pleasant Street.
Authorities urged the people not to venture outside. Massachusetts Governor Maura Healey said that the response and rescue teams started their work in the city.
Here is video of flash flooding in Massachusetts:
Video of floods in Rhode Island:
"My heart goes out to residents and public safety officials in Leominster and other communities experiencing catastrophic flooding tonight," she posted on X.
Flooding was also reported In North Attleborough, Massachusetts, about 55 miles south of Leominster. Rainfall is also expected on Tuesday. However, according to reports, storms are expected to hit the region on Wednesday afternoon.